During last Couple months I was building my true workbench and make shop reorganization. As a part of me organizing efforts I decided to build Wall Tool Storage. My shop is pretty small and stuffed. Some tool are not very close to my main working area because limited space. I want to use every tiny bit of space with maximum efficiency, that how I came out with idea to build the storage cabinet. See what I had before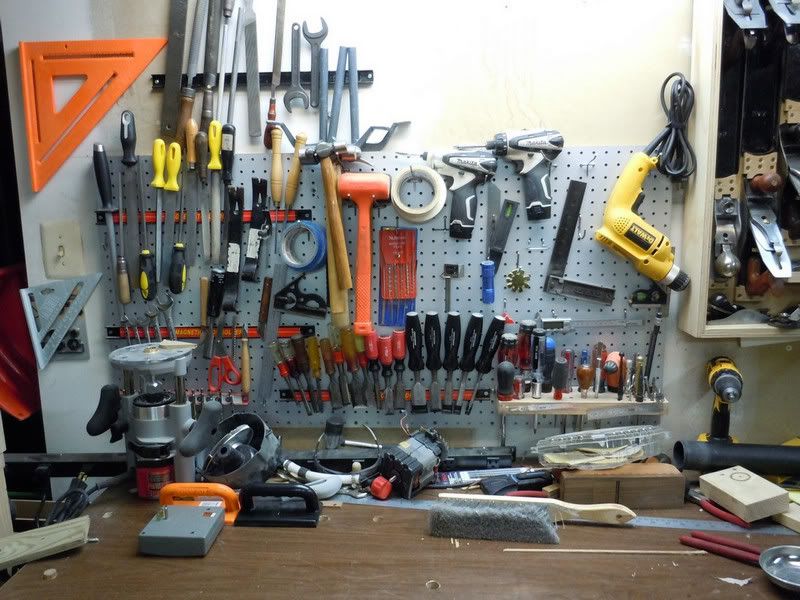 that the wall my workbench is close too. It worked for some time, but looks junky.
Well, let's get started. As usual, I do not follow any plans, working from top of my head (that is as I mostly do shop jigs and furniture), but I do not pretend that all design is mine. That is a conglomerate of what I saw in magazines, books, here or other forms and personal sites. May be couple my personal small things. The idea is to make a cabinet based on pegboards, framed in 3/4" plywood.
My blog may fragmented at a times, that is because I forgot to make pictures …
Here are pieces of future frame. They are already cut, processed and even prefinished with water based clear coat.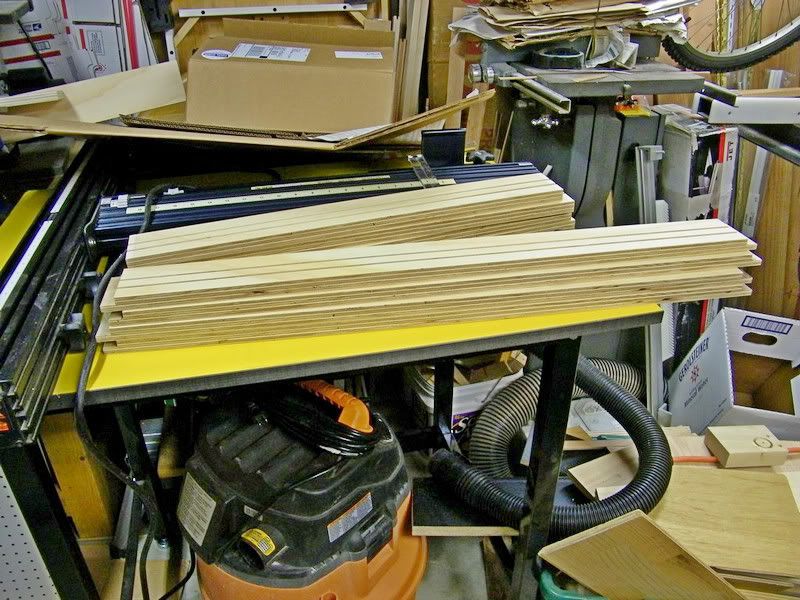 And closeup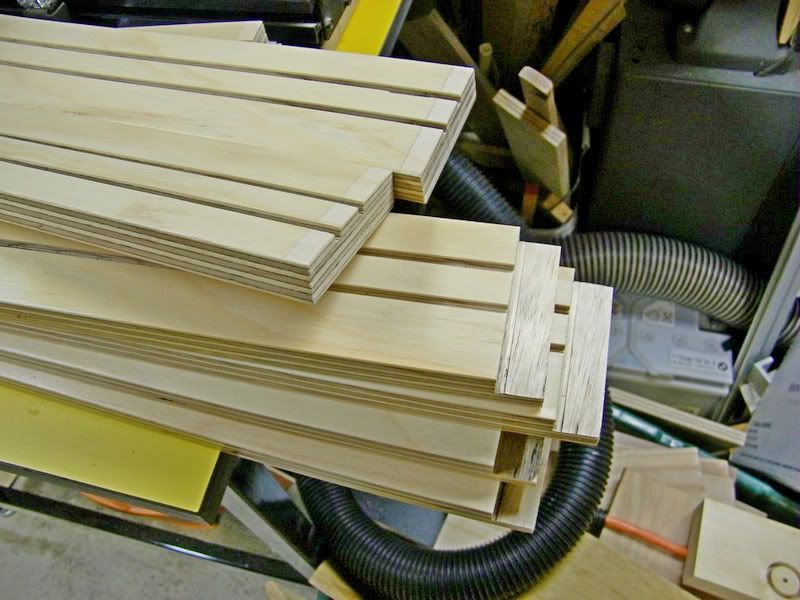 I assembled and glued the cabinet itself

Do not pay attention to glass basin, that is meat being marinated for evening BBQ ;-) I should myself for good work, right? ;-)
Now start to work on doors.
Frame pieces together with cut pegboards. You can see some narrow pegboard pieces, that is because I did not want to run to HD for additional material, plus U can use what I had on hands without leftovers.

I get larges piece of pegboard and smaller one to make it as one panel for a future door. I get narrow softwood bar and glued it overlapping two pegboard parts

Another view (left for drying overnight)

Next, I glued two pegboard panels with wood spacers in between.

Close up

I wanted to hang things on doors on both sides. Using single pegboard will not be convenient, because hooks from one side will impede hooks from another side. That is why double panels.
One door is being ready.

Next day I took off the clamps, started to check how it came out and, ... oh my god! It got twisted! Aggrrrr! During assembly, I paid so much attention to get it square and completely forgot about other possible defect. Sure I got it. I used table saw top as a reference to check

Here is better view of twist. It is about half an inch.

I was puzzled and did not know what to do and hated to think about destroying the door and remake it. Then I came with the idea to correct the twist. I clamped the door to the saw surface and even put some shimming to twist the door in opposite directions of current twist. And left it to sit under such tension overnight, hoping it will accept new form. Next day I could even get to the garage. Day later I freed the door from clamping and, oh miracle, the door took right shape! IT is completely cured and flat now! Yahoo!
Next, I made small shelves inside of the cabinet (forgot to take pictures).
Now first door gets attached.

And another view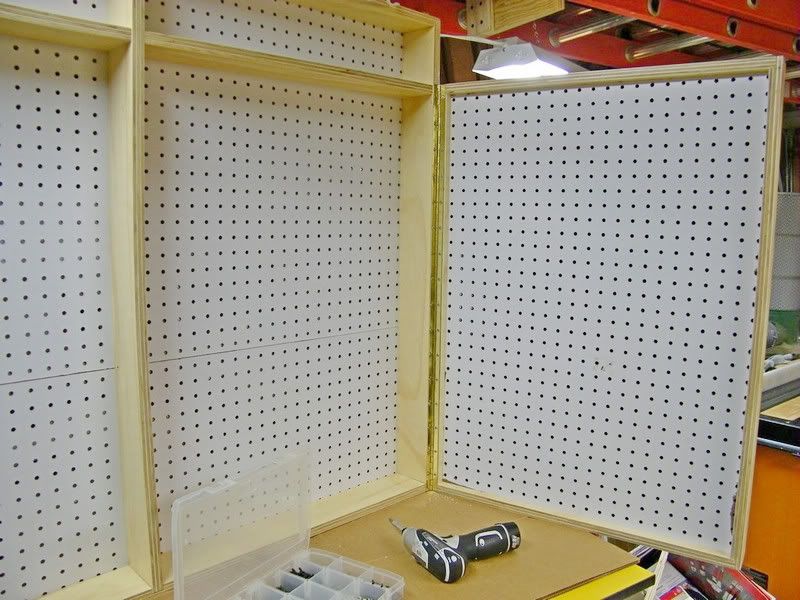 Get prepared for hanging the cabinet on the wall. Removed all the tools.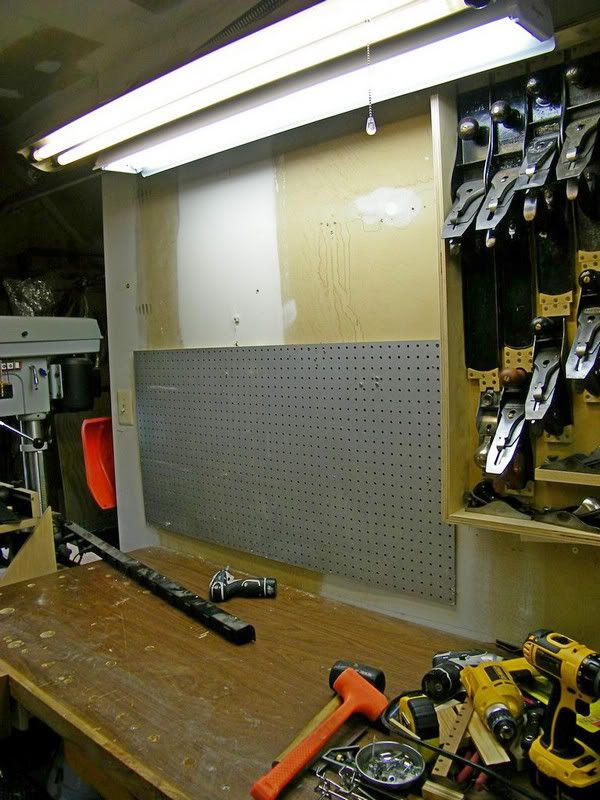 That is how the cabinet is hang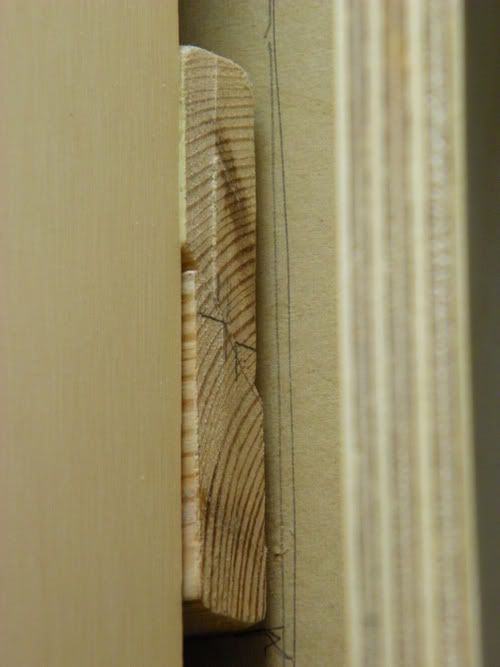 TADA!!!!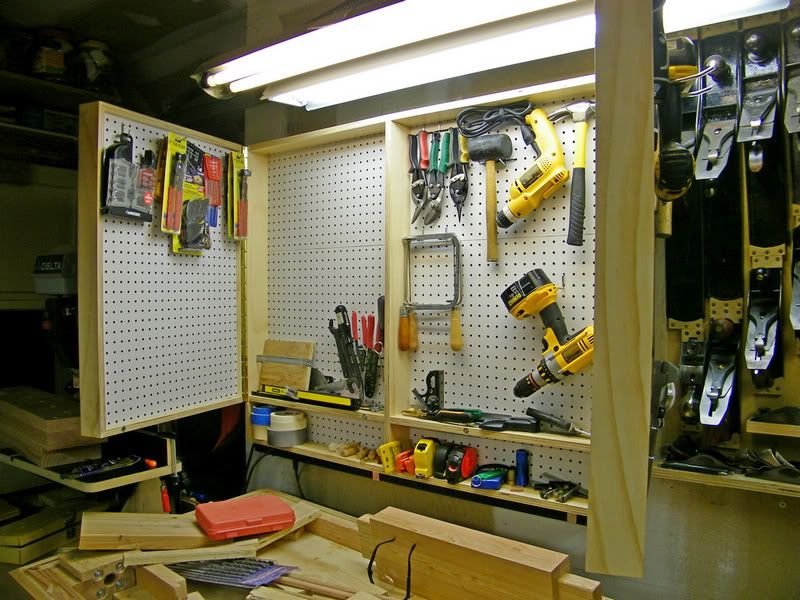 Done.
---