Well. Got the wood staying behind me table saw. Damn, it is tough working in single car garage. I have to move my table saw, open garage doors to pull out my wood from there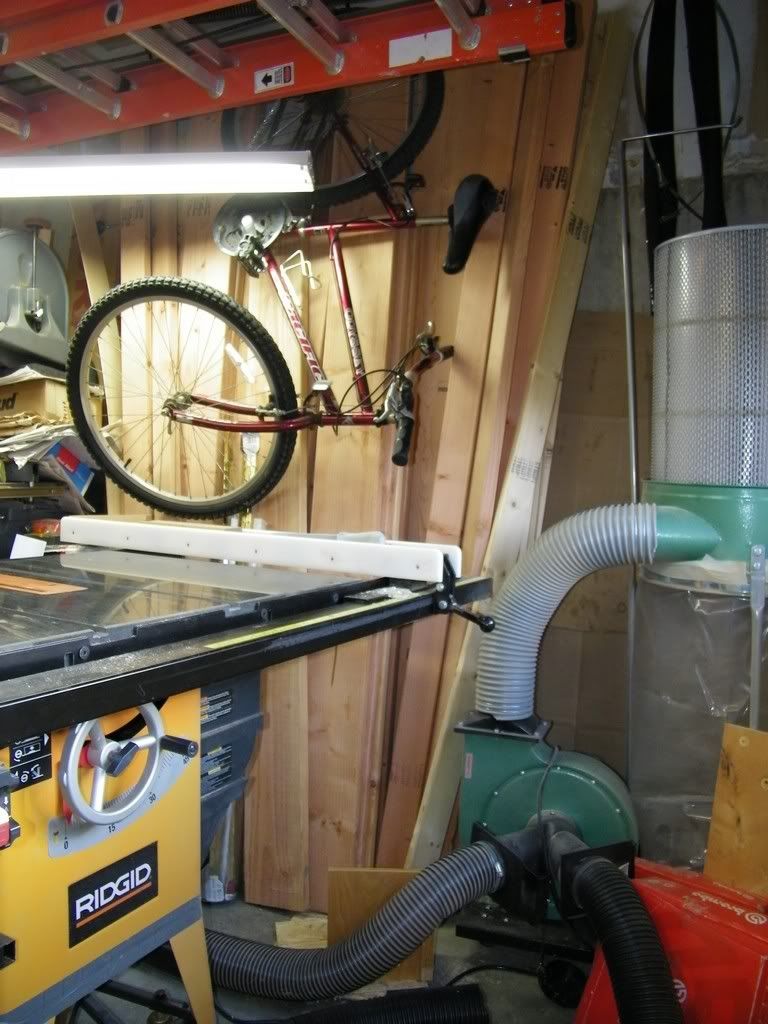 Ooh, it is chilly outside! Closed garage doors. Cut the wood to rough length. My future legs. Oh, no, I got the legs, but my bench supposedly has to have them too and twice more than me ;-)

I grouped them like that.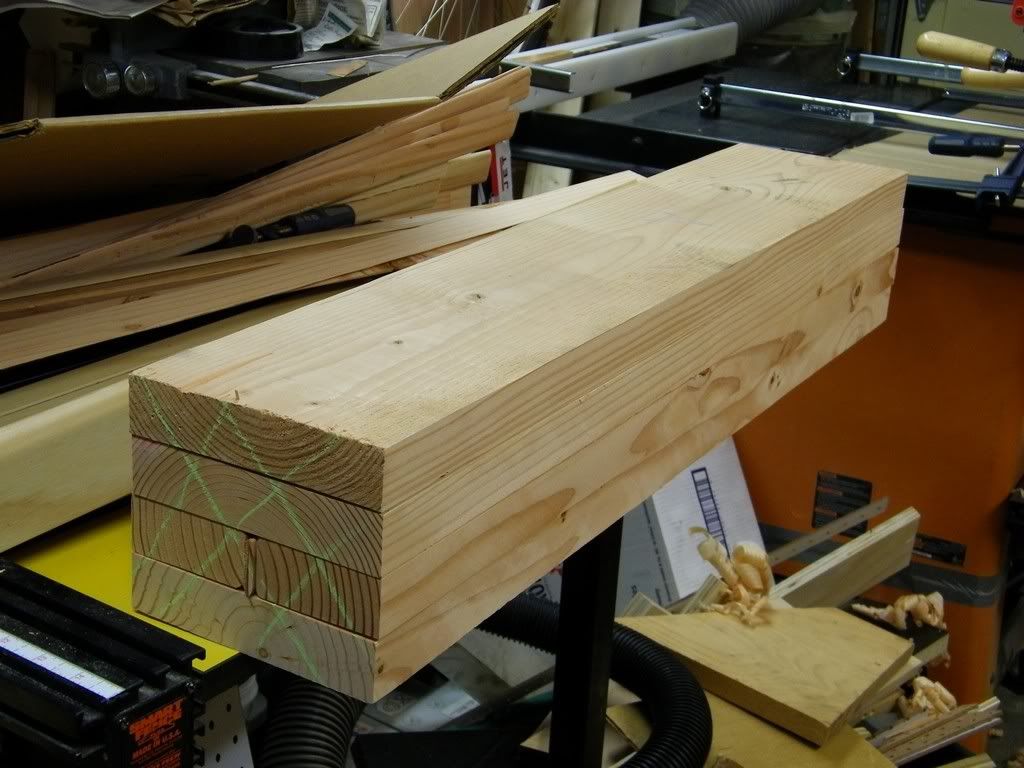 I started to work on preparation for gluing up. Here is the hard worker

I assisted to her (is it right? I am not native English speaker and in my language it should be HIM) and we made quite a mess together.

All groups are done

Now time to glue them up.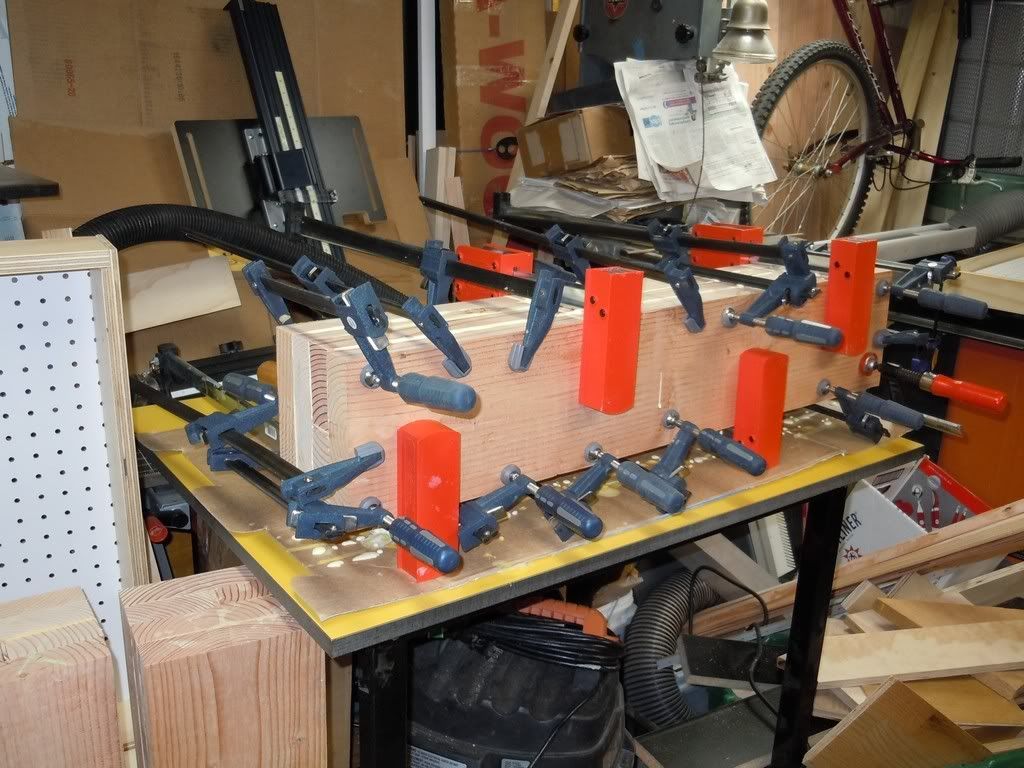 I squeezed them well those jorgies are strong and with assistance from HF bar clamps they forced the wood to cry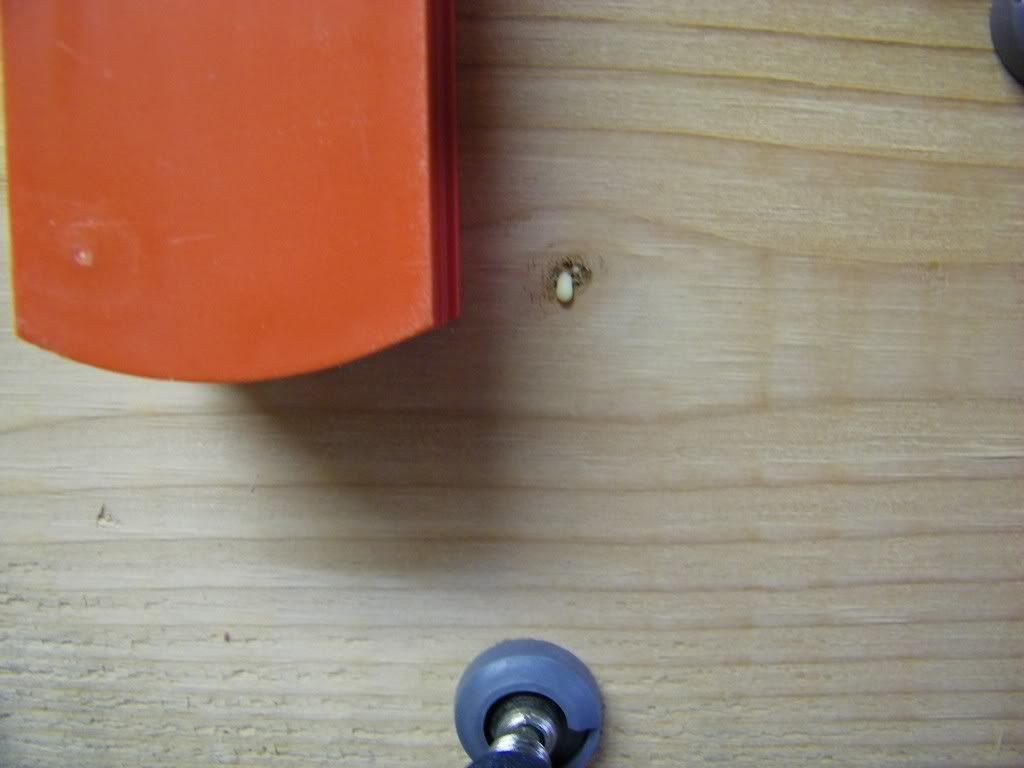 Oh, it seems that I did not do tight enough. OK, now it is better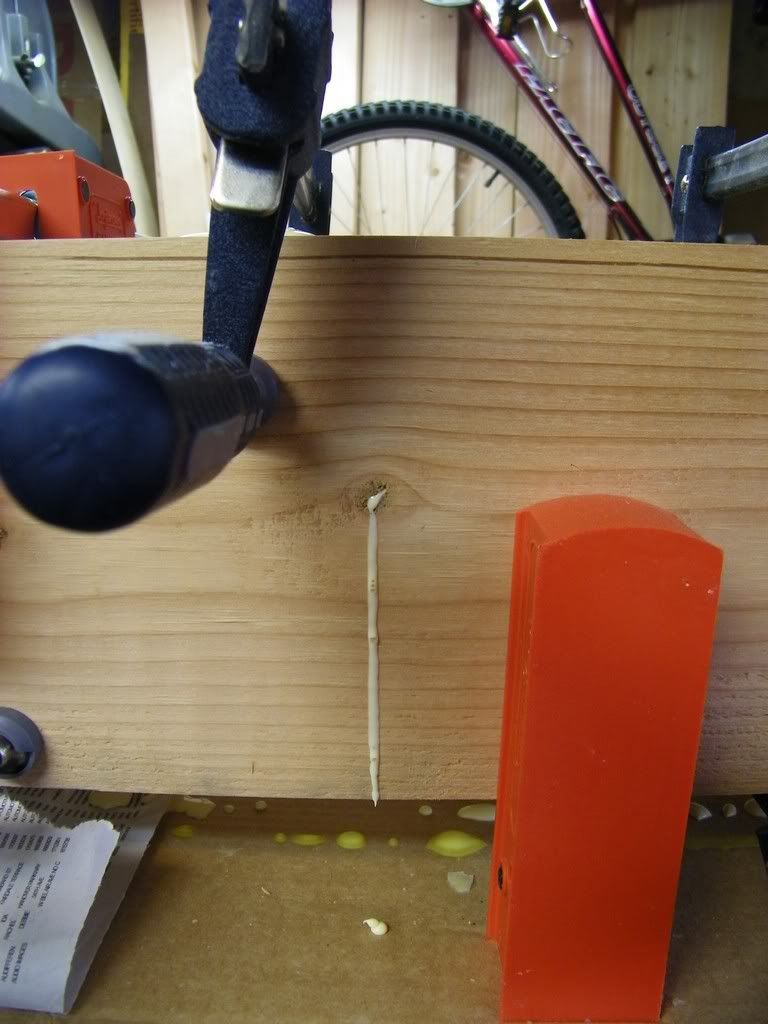 Or not quite yet? Now think it is good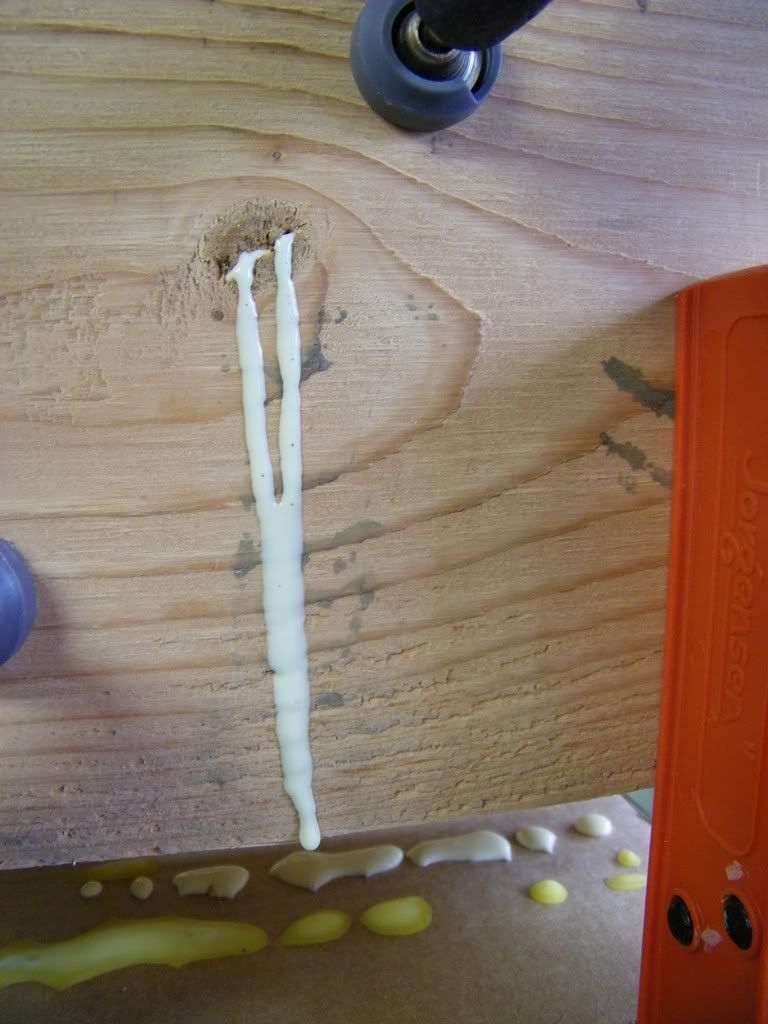 As you see, it took me several day to glue up all legs. Some are done, other in process and last one in the queue

Feel good and satisfied. Go to bed, do you see it is already dark outside…
---