I have a something which I use as a workbench. It could sound pretentious calling it a WORKBENCH, but for now it served that purpose. I had two folding office tables with top made of particle board with melamined surface. I just threw everything except tops and glued/screwed them together. I got a top. Took couple 2×4 and made base to hold the top. It is pretty weak and made like very temporary things. To keep it in place I attached one side to the wall. Which turned out as very stable and sturdy bench to work on. It served it's purpose much longer than I cold imaging at the time of construction. WOW, I used it for almost two years!
Here you can see it:

Later I added face vise, which I bought at woodshow from peach tree. It is substantial piece of iron for decent price with quick release and made in China. I was excited when I got it, but once I attached it to my bench and started to use it, my excitement evaporated. Quick release worked VERY BADLY! Anyway it was better then nothing so I continued to use it. Shipping back to peachtree could cost almost like new one so I just … use it.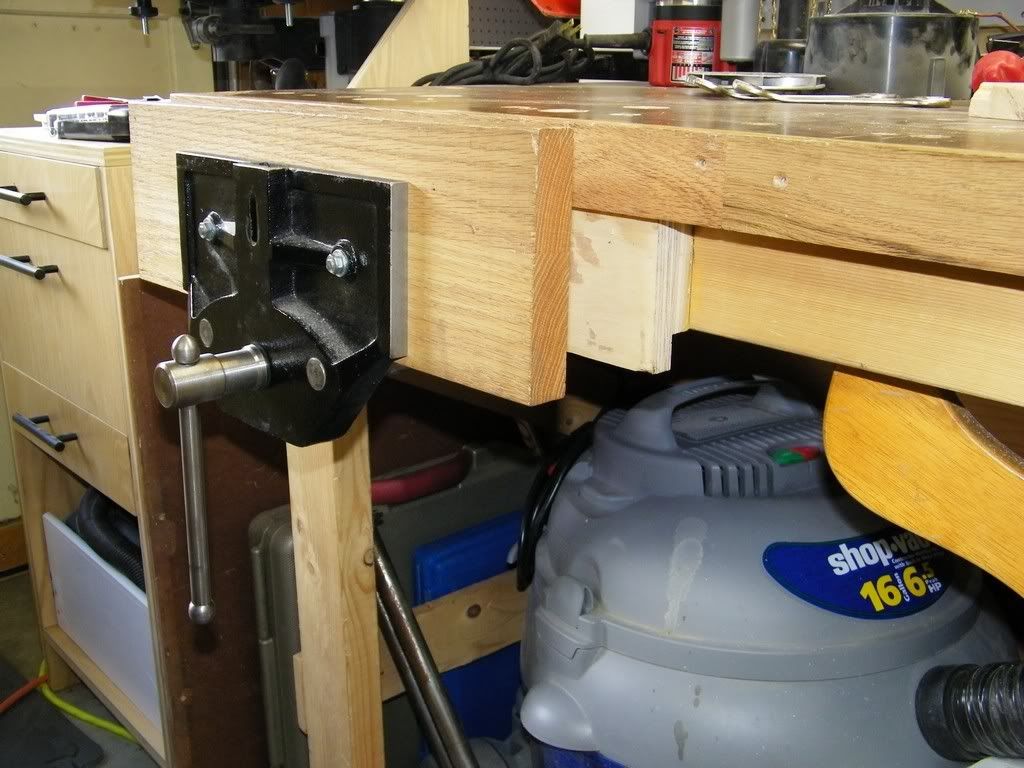 And some time later made bench dog wholes. They served the purpose well.

That is how it has been till today.
The idea of building new workbench was in my head for a while and I even made first step toward my goal several months ago. I went to my nearest Lowe's and bought dimensioned construction lumber, Douglas Fir. After reading Chris's book on building a workbench I wanted to get Southern Yellow Pine, but here in Maryland you do not see it, at least I could not find it. Well, I though, that Douglass fir will do it. When I went out to buy, I realized that I can get only SPF or Hemlock Fir. But one day Lowe's got new stock of lumber and it was what I am after. Anyway, here you can see what was waiting for me start work on.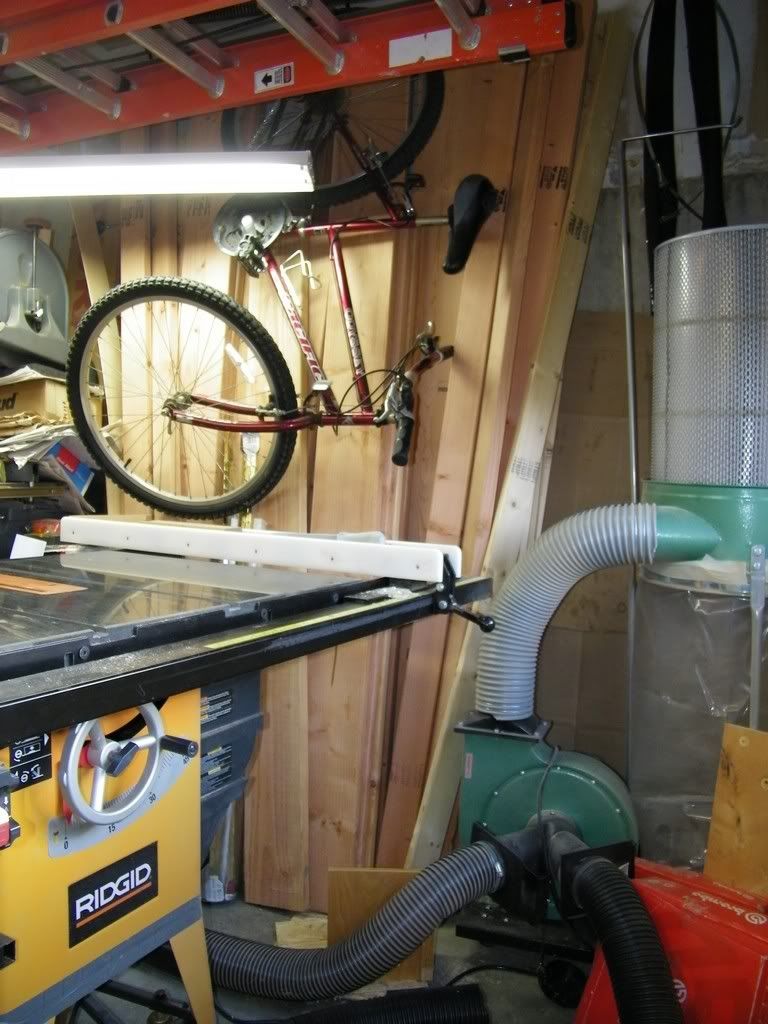 ---