Time to get the trim pieces made.
First up is the cove molding that will go under the top.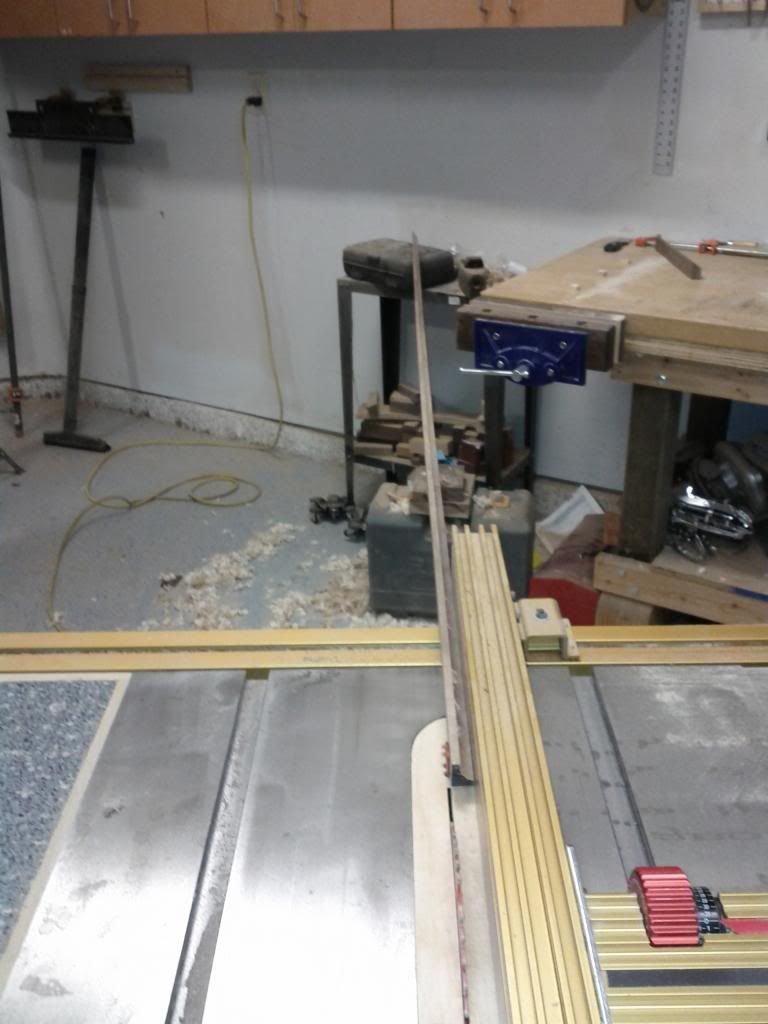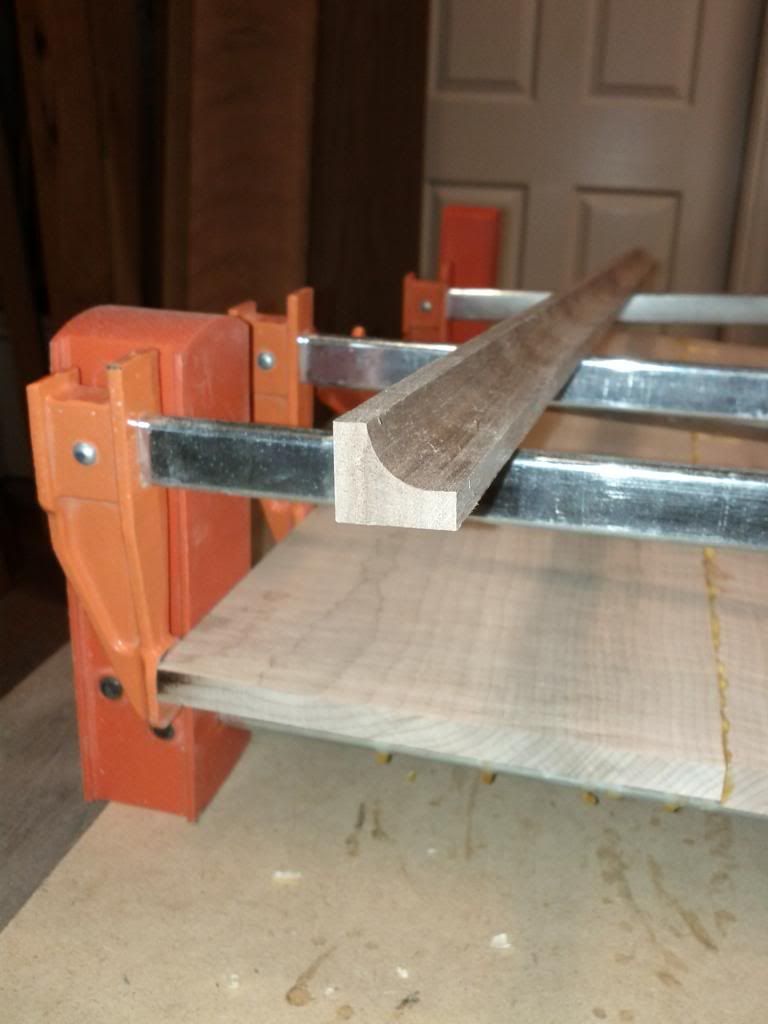 The toe plate will have a 3/4" round over and is about 4" wide.
To seat the toe plate, I milled an 8' stick of maple which will be the same thickness as the face frame.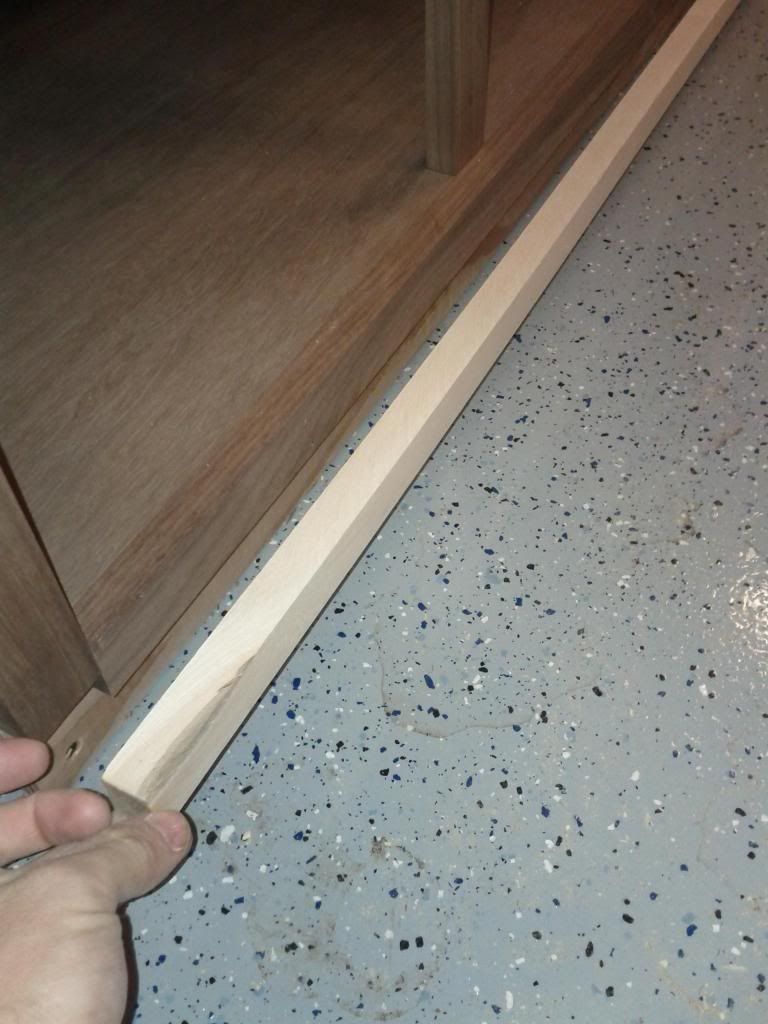 Installed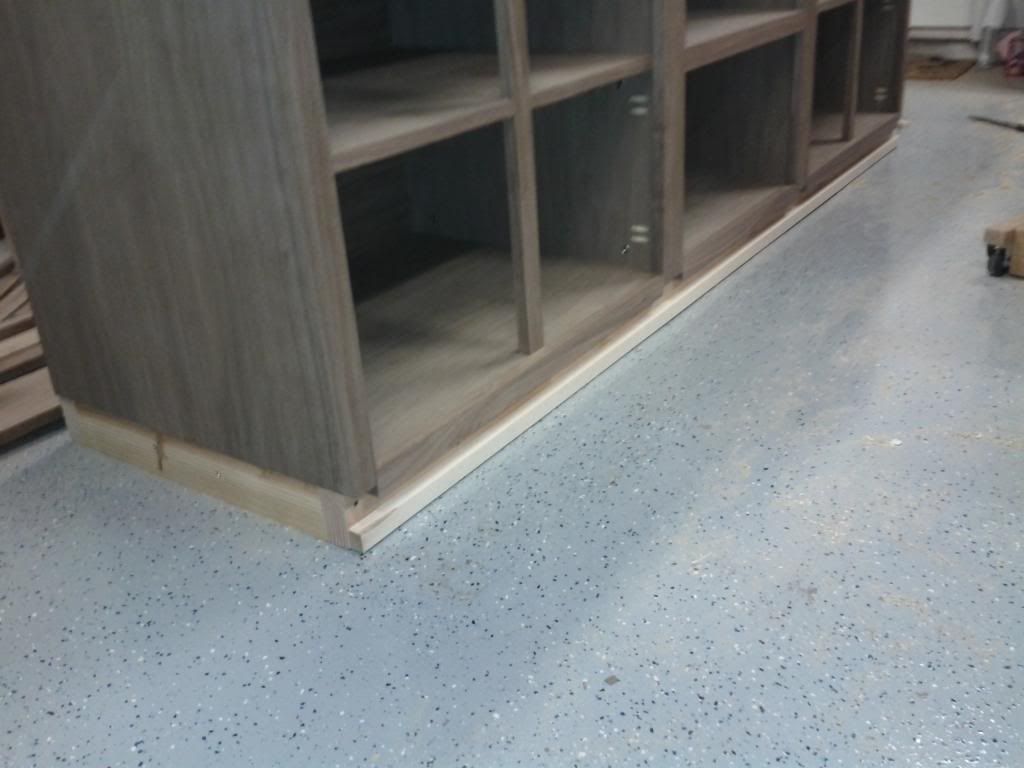 While we're at it, need to fix up the face frame with the hand plane.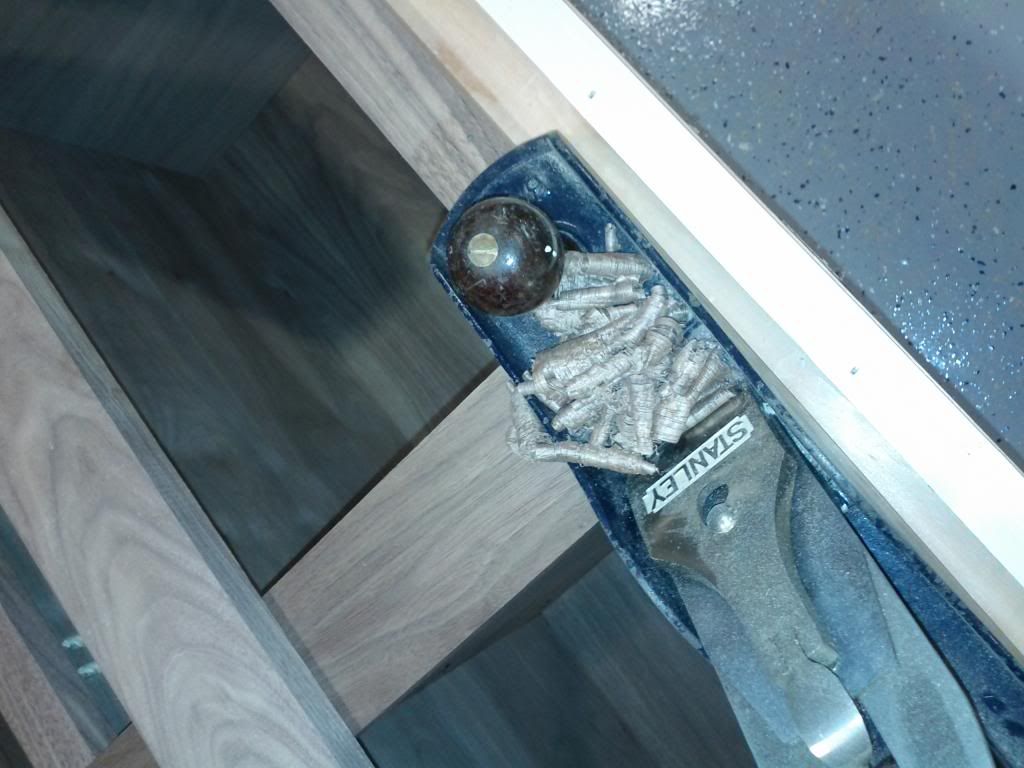 Install the toe plate with screws through the sub frame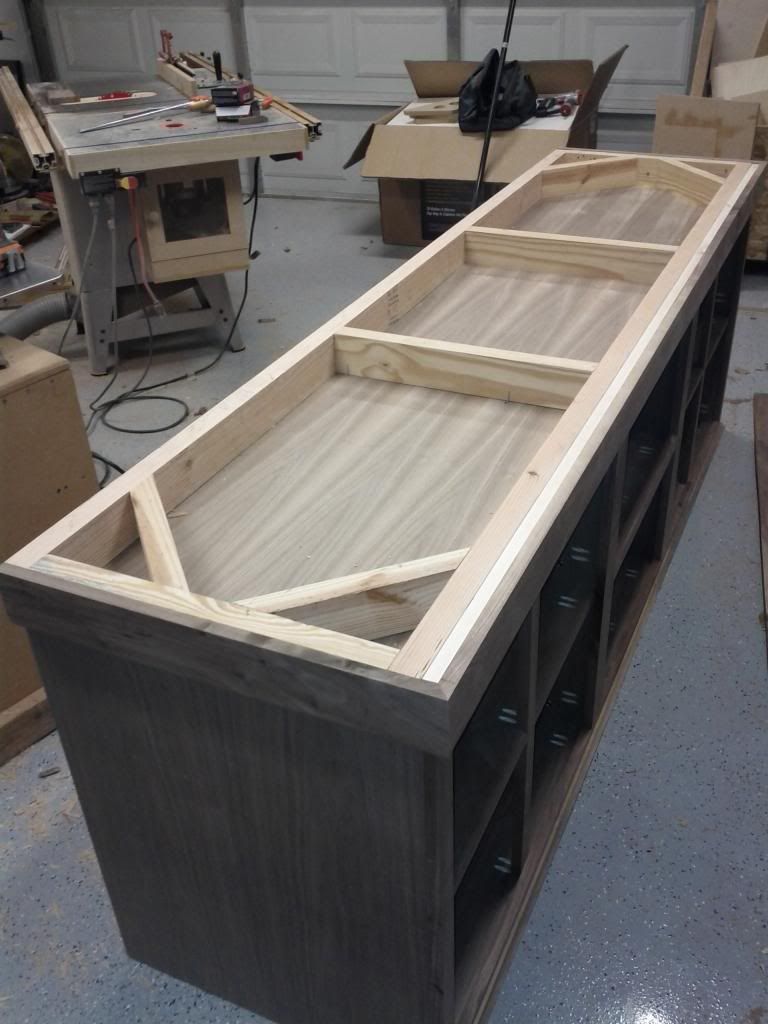 Cove Installed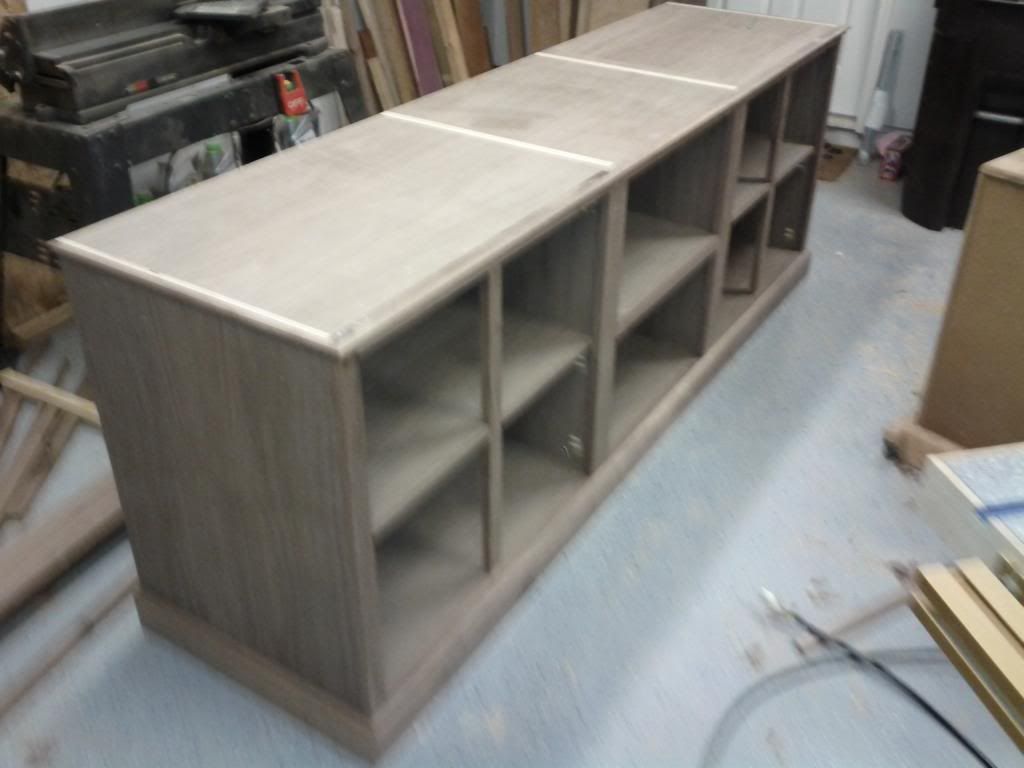 For the top, I'm adding another piece of plywood on top, screwed and glued from the bottom. I'll trim the sides with rounded over solid wood. To ensure the fit is good, I'm adding a 1/4"x1/4" rabbit. A marking wheel helps ensure a crisp line before I take the router through.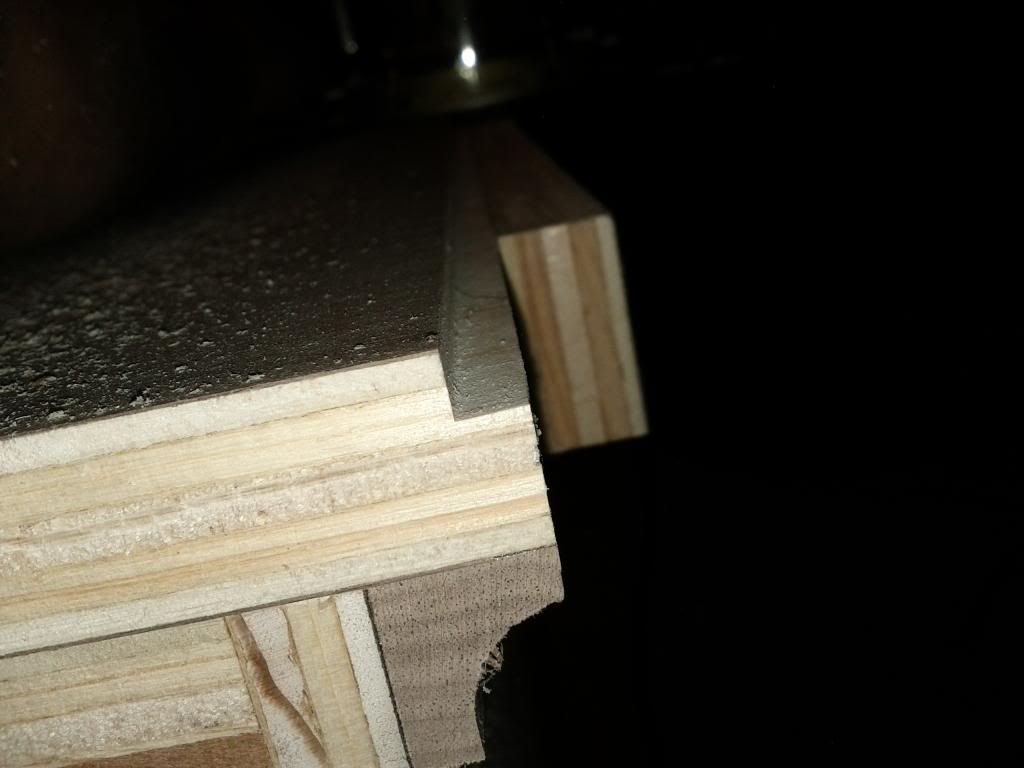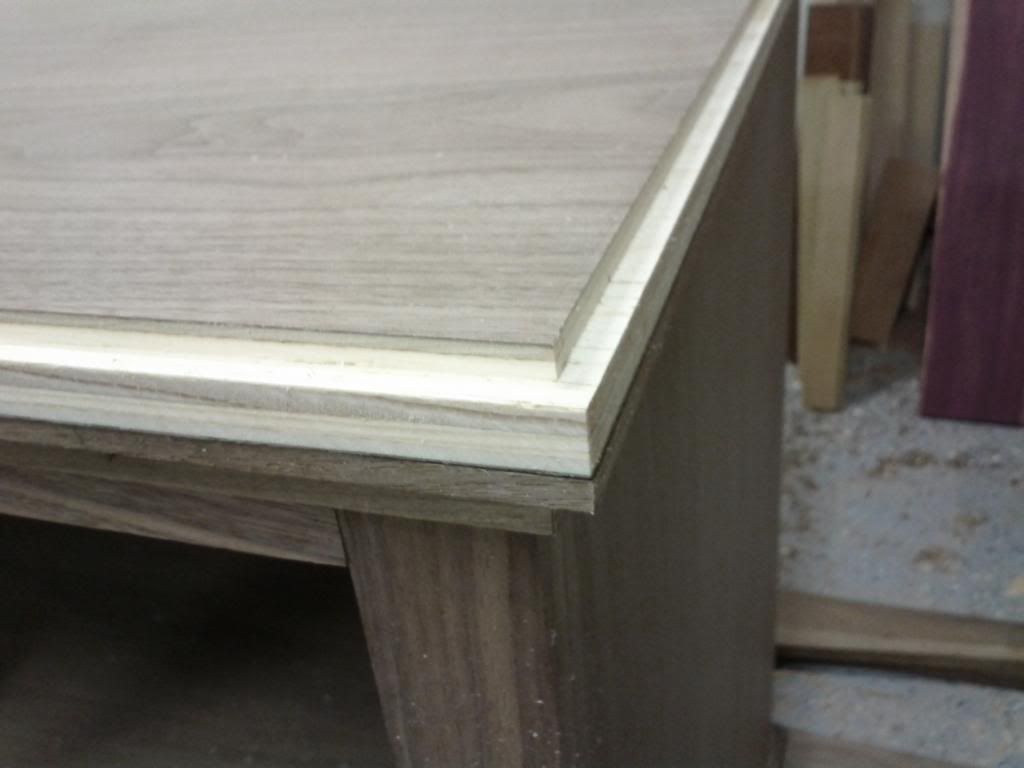 Use the dado stack to cut a rabbit in the mating piece.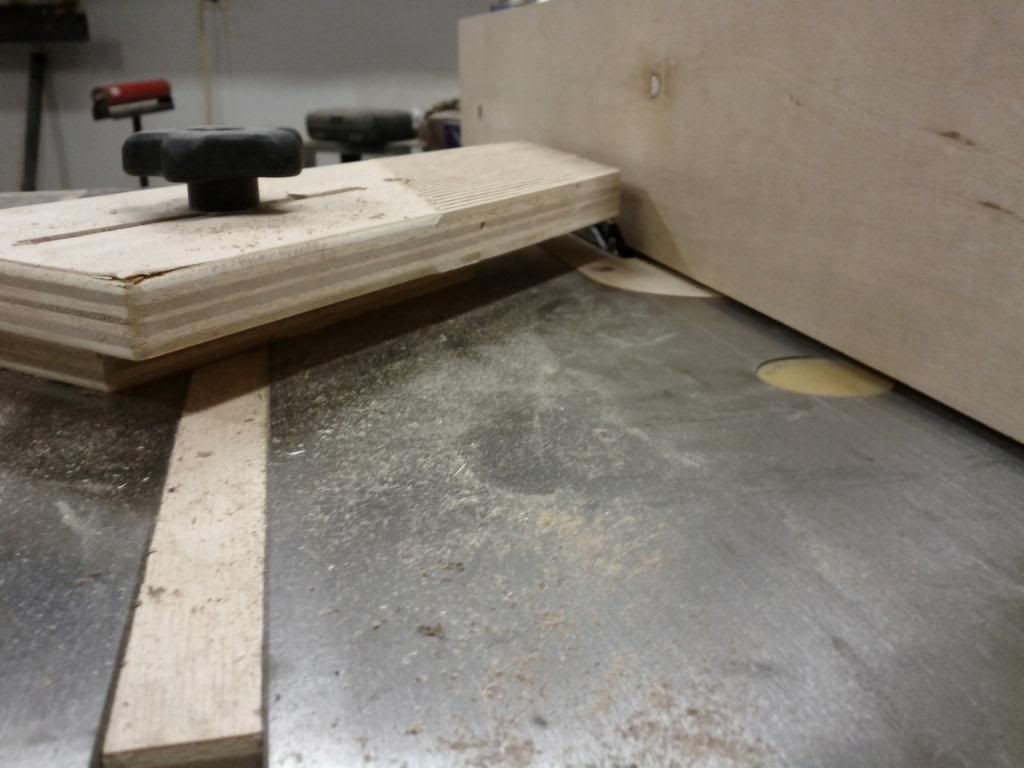 Miter and attach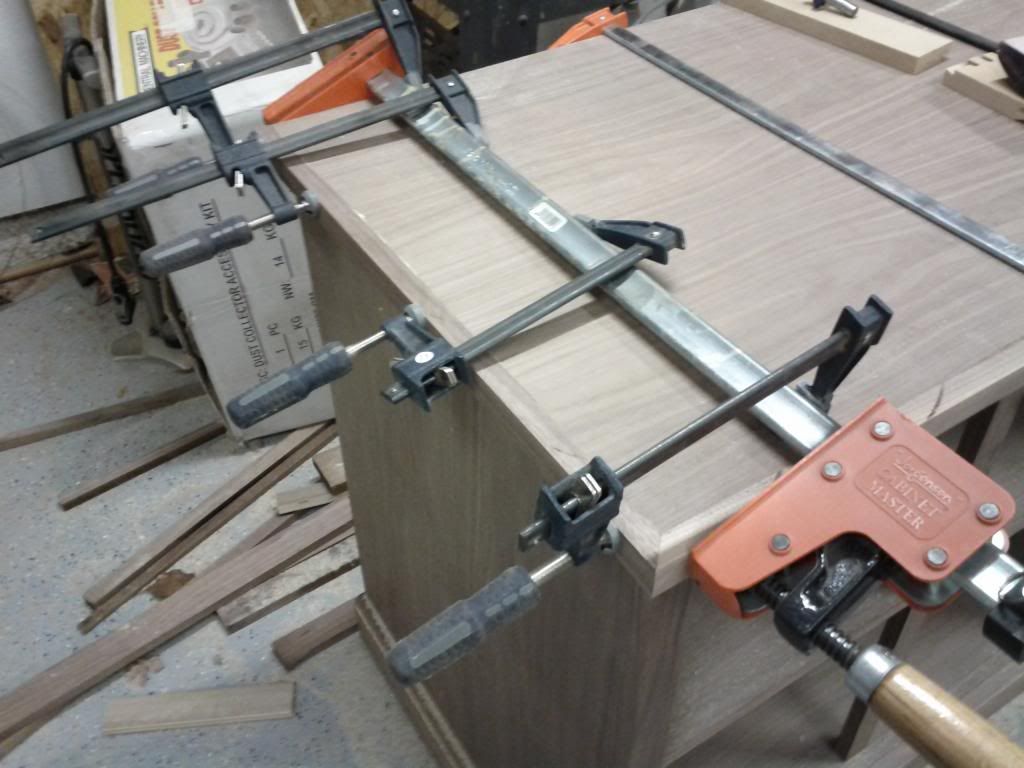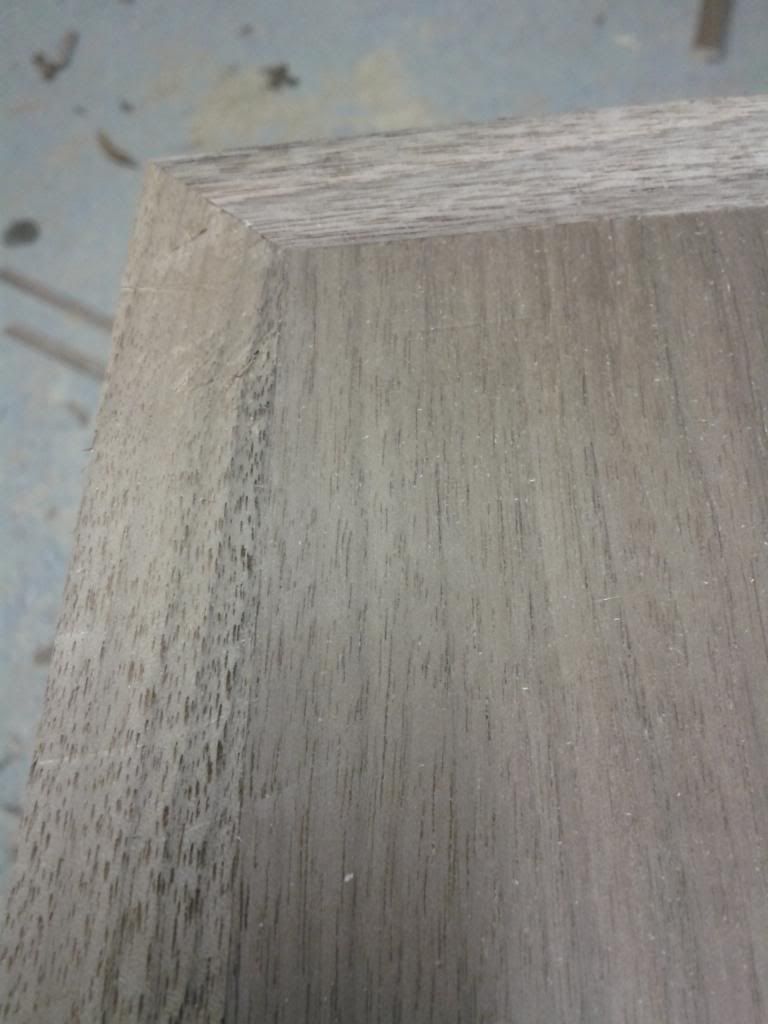 Round over with the router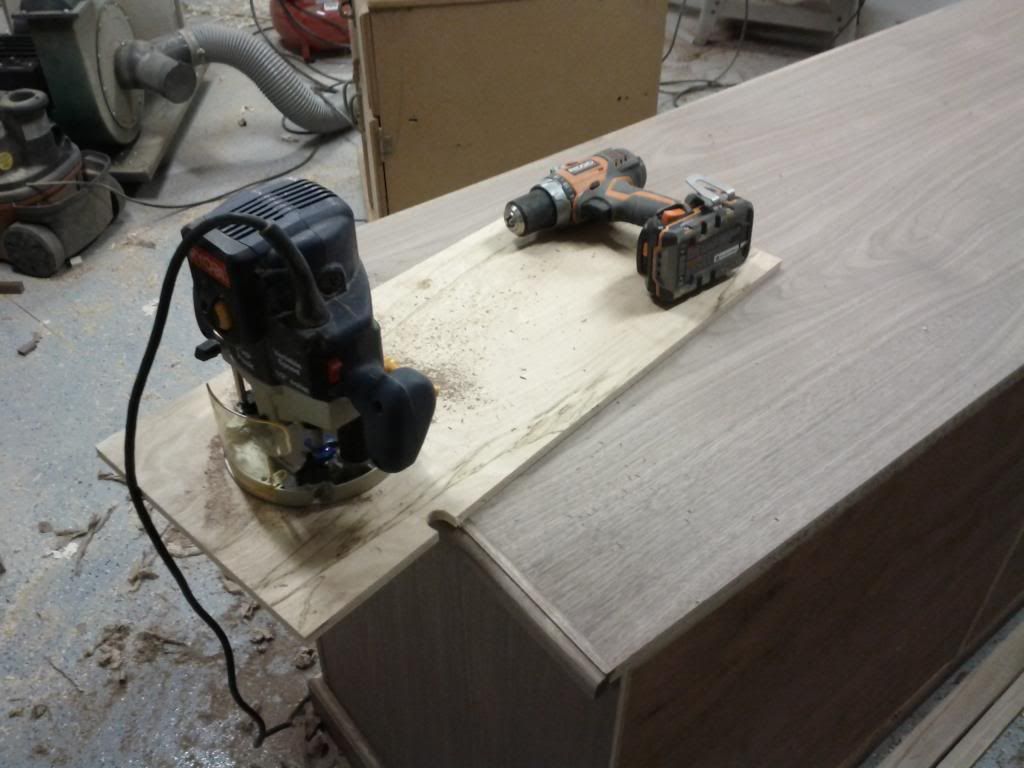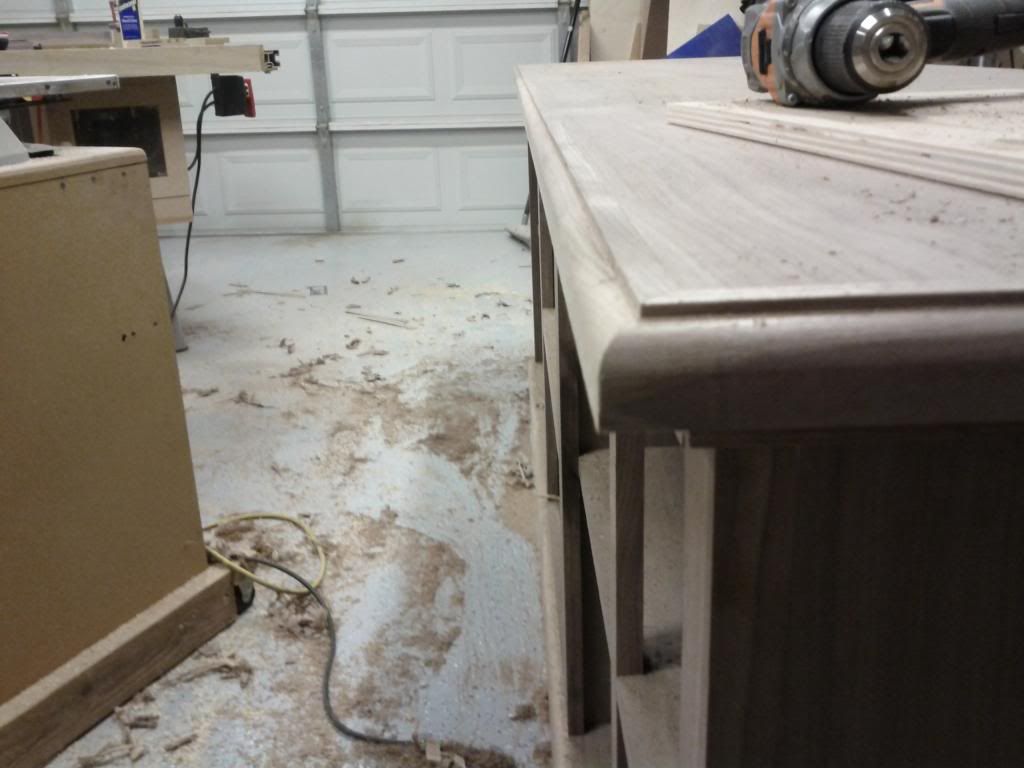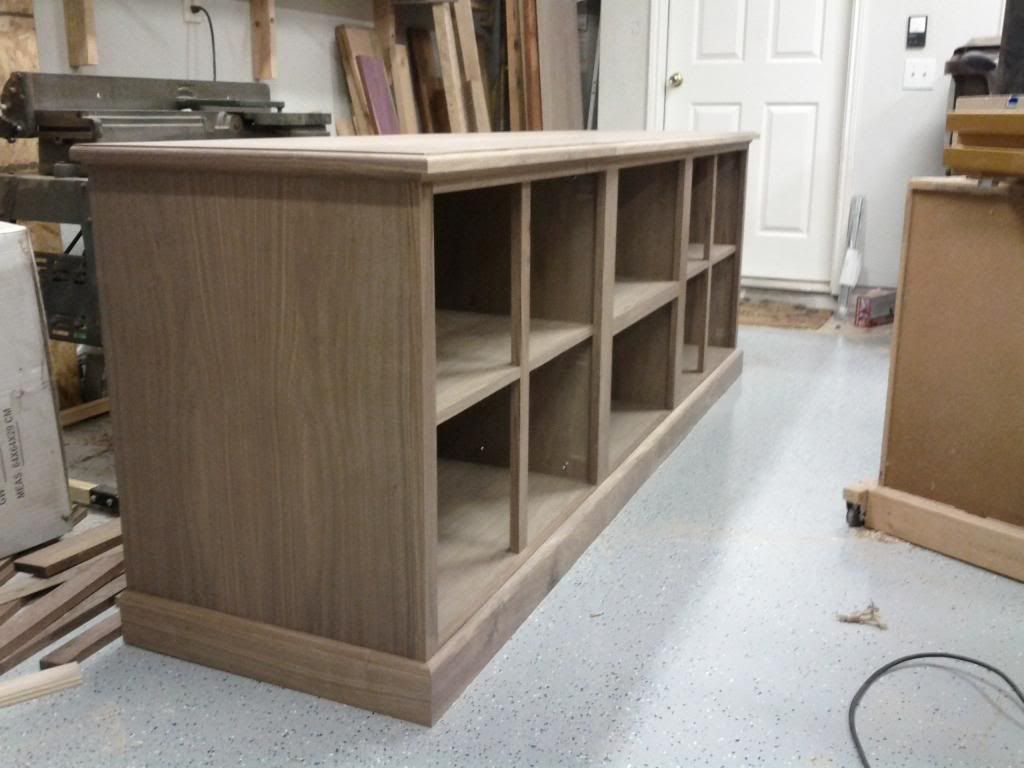 Doors are plain rail/stile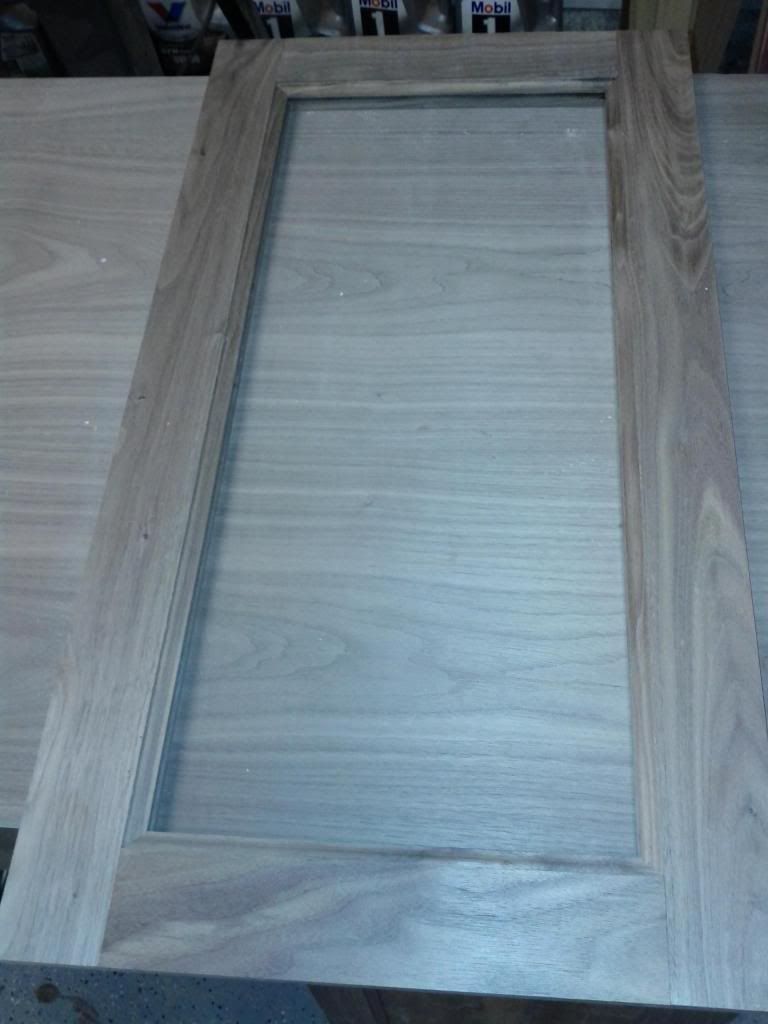 Rough fit!
That's it here!
---