I had a very specific look I was going for on the doors. I wanted tiger maple that had a lot of color variation…either through spalting or through heartwood/sapwood transition. After perusing ebay for a couple of days, I found what I was looking for: an 8'x8"x1" piece of tiger maple with heartwood/sapwood. That way I could use the same piece for all 4 doors!
First, I cut it into 2' lengths, ready for resawing
Set up the bandsaw
How's this going to look?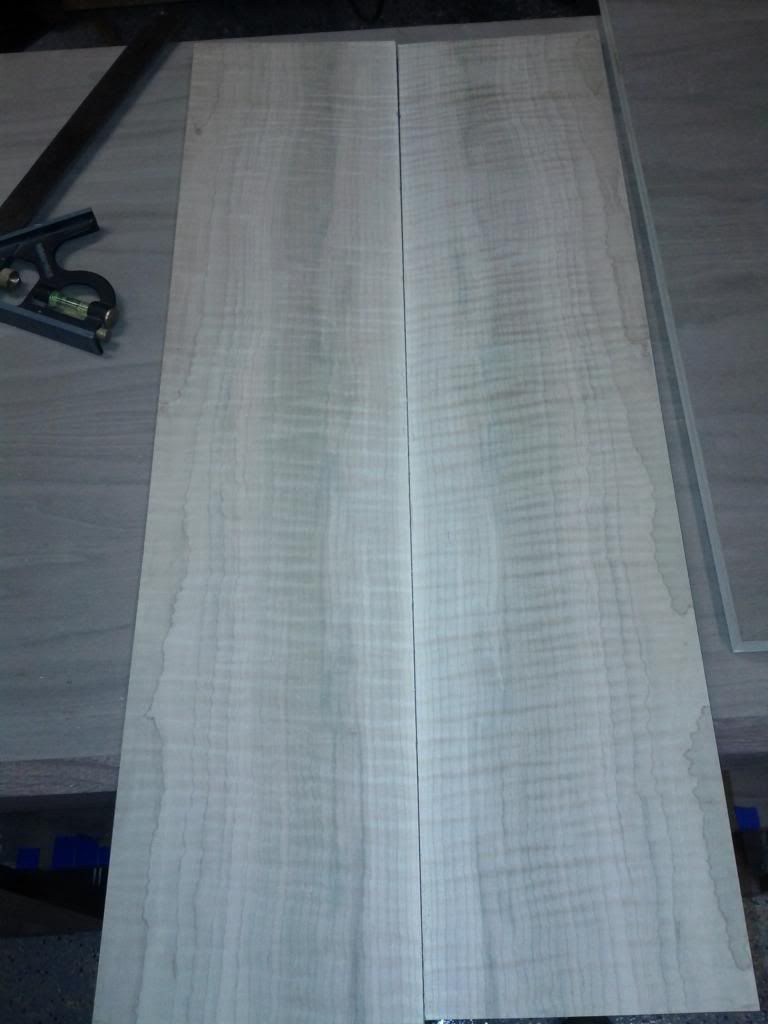 Now joint them side by side and check for gaps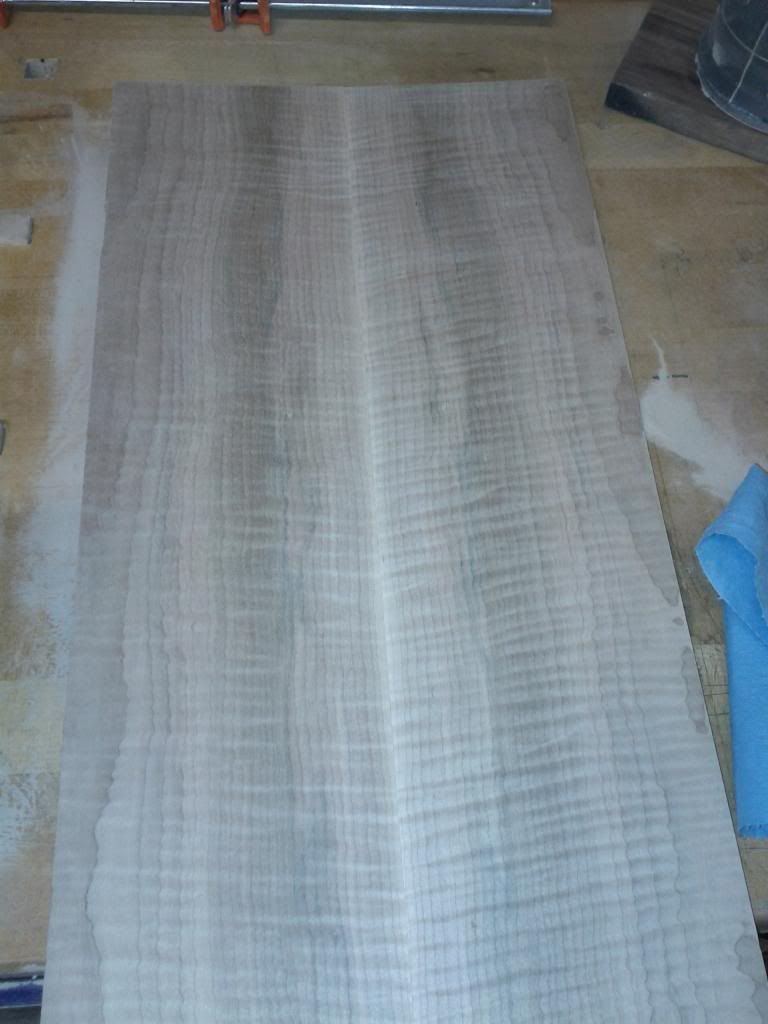 Glue up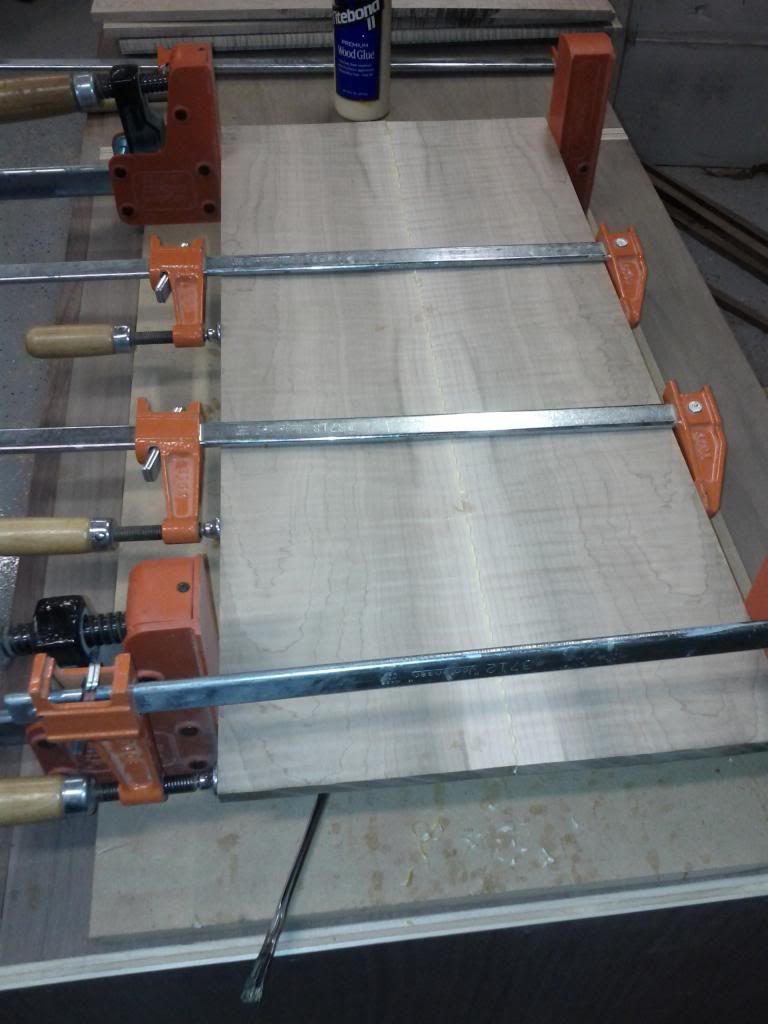 Plane down to 3/8", sand and a light coat of BLO to see how they'll look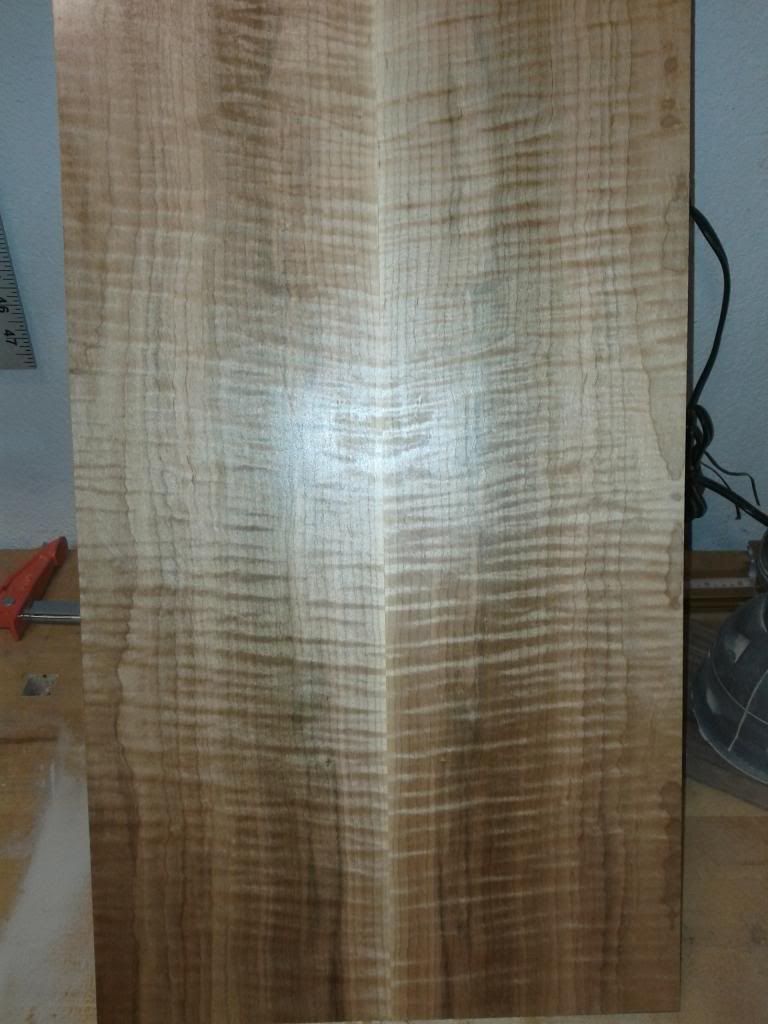 All 4 ready for doors!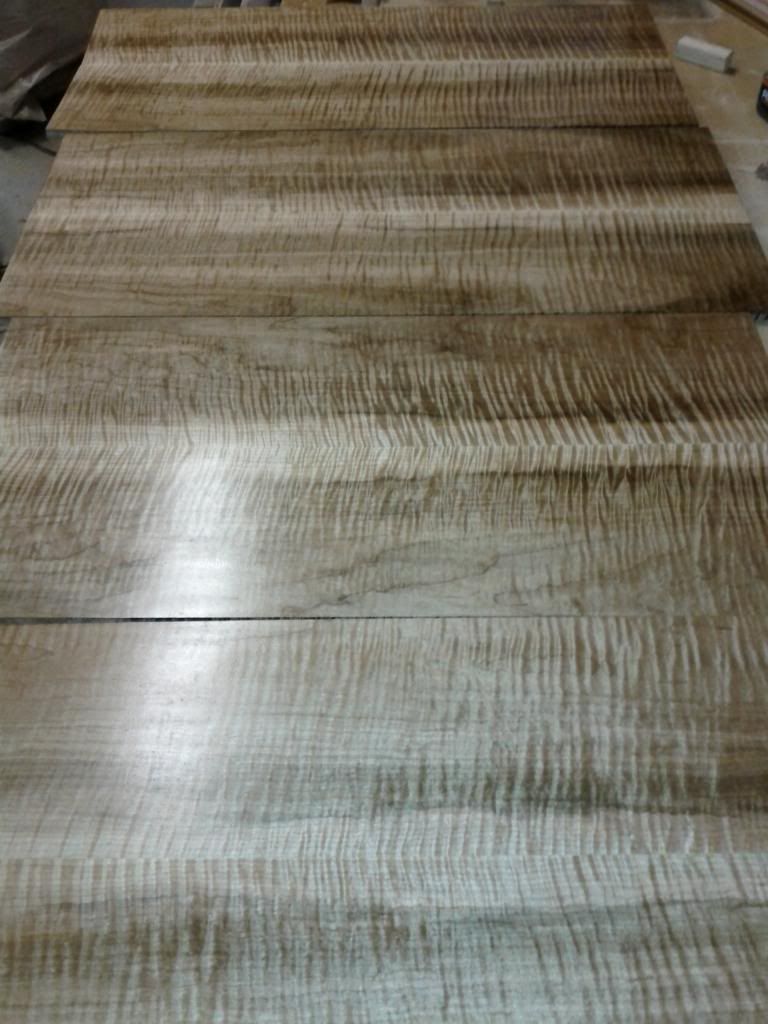 ---