Again, back to SketchUp to make sure I've got my cuts right.
BTW, boxes were attached to the subframe with glue and brads. Boxes were joined to each other with screws, with all screws concealed in the outside sections which will have doors.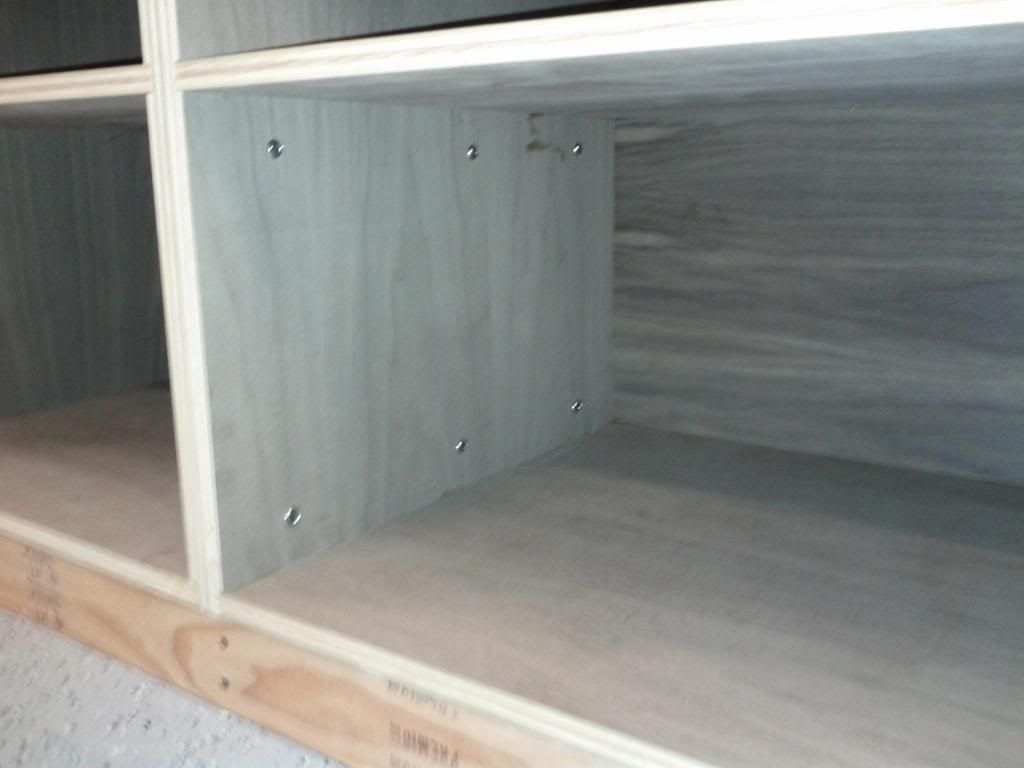 Shelves will have an exposed plywood edge, so time to rip thin strips for coverup.
Attach the banding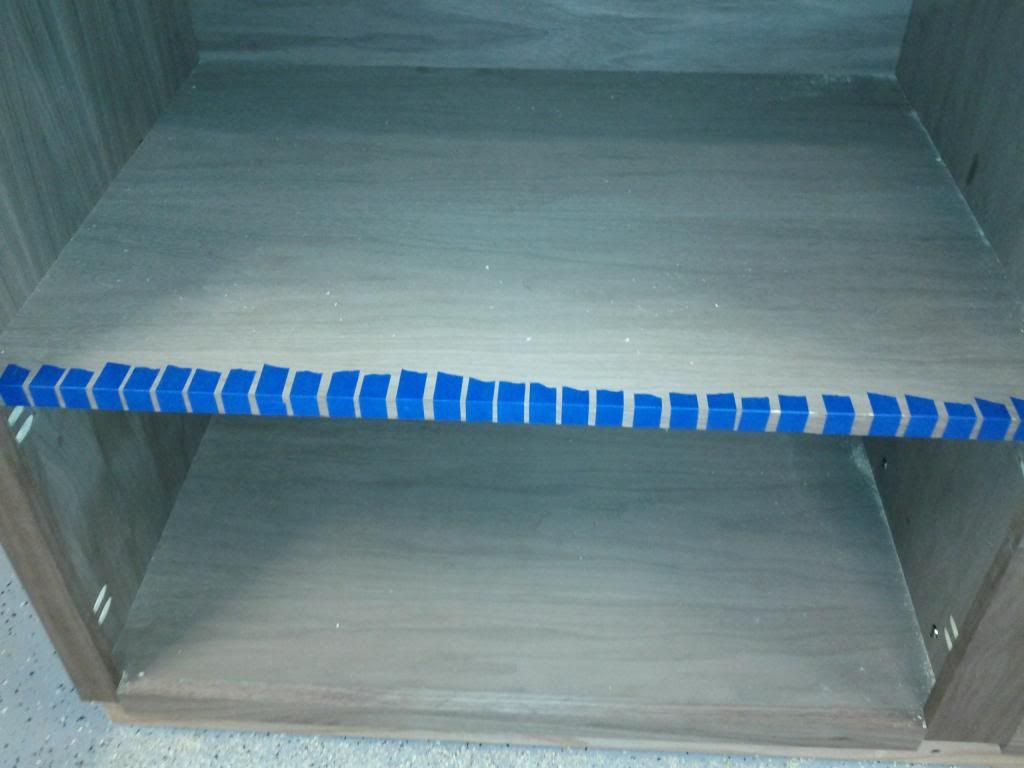 Face frame is pretty straight forward pocket-screw construction.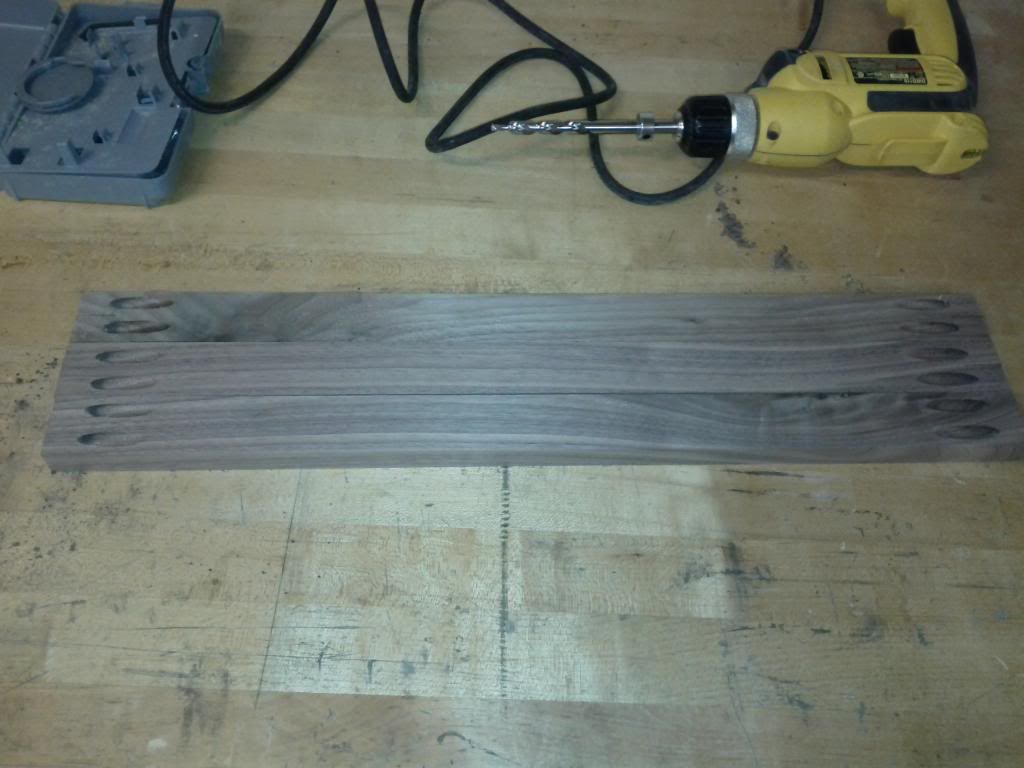 All assembled. You'll notice that I cut a couple of supports short. Mistake, yes, but they will be covered by a footing later, so no biggie.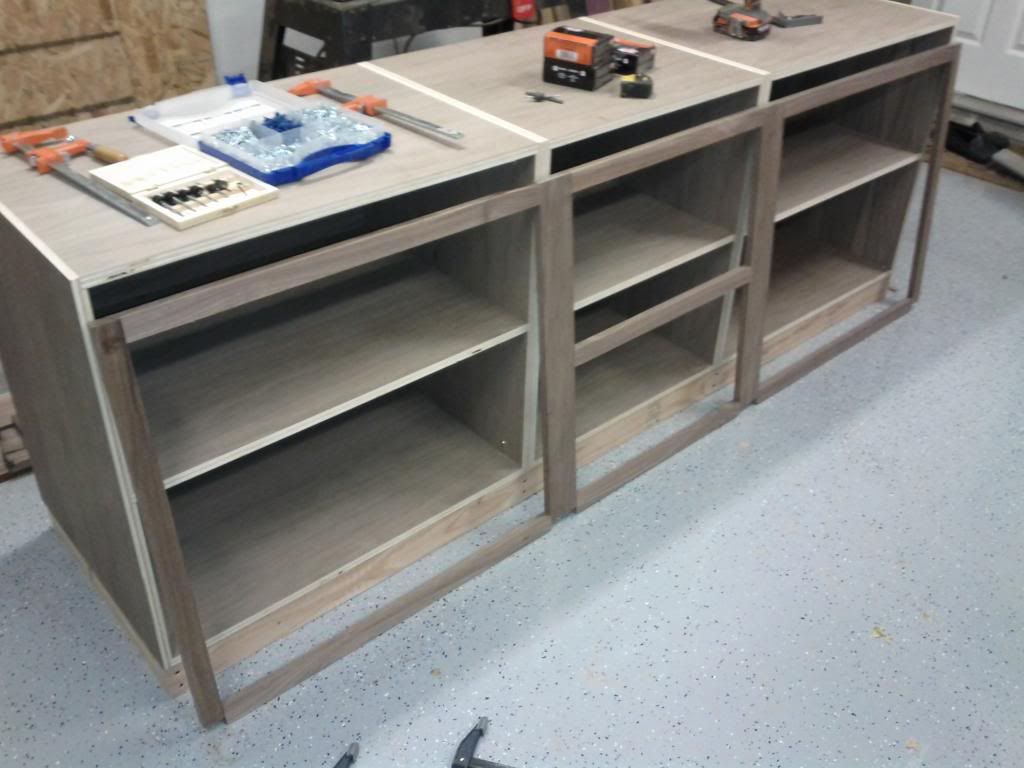 Decided that the shelves will need extra support so I made some center supports.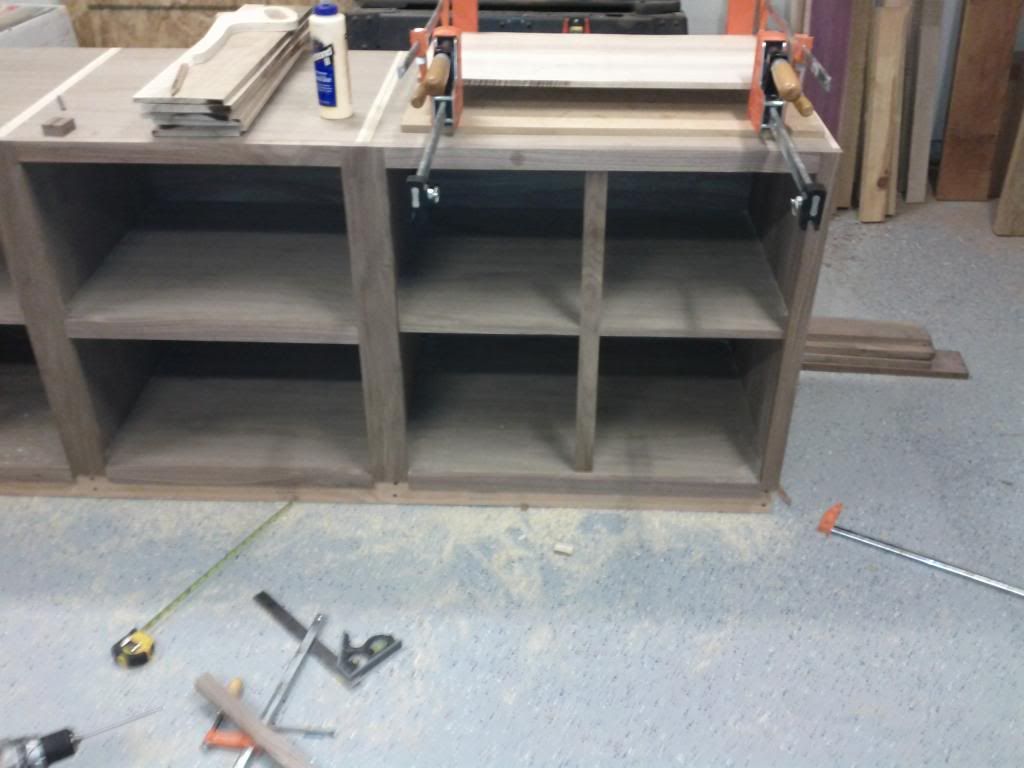 That's all on this one!
---