When you need a something to turn a rod or have limited space a handle like this might be appropriate.
This one was made for a parallel clamp. For that reason it was rather big for convenient gripping and applying force.
At the beginning it was a simple piece of wood around 20mm*20mm. Then I chamfered it to give it an octagonal shape. I used my router table since since titling the blade of my table saw takes much longer as I would have to change the insert.
If you don't need to apply much force you can make smaller piece and taper one side which looks quite elegant.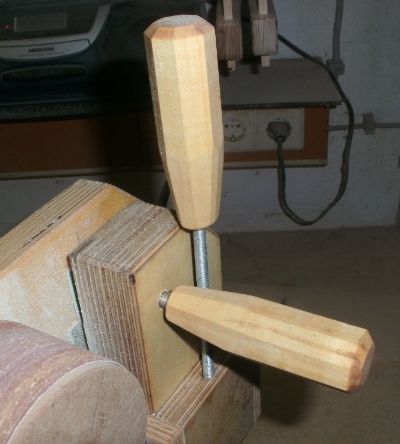 These were made for my belt sander. John Heisz used handles with four sides in the original plans:
You can either taper it by sanding or make a simple jig like this. When using this jig you must press the handle firmly against the fence. Otherwise it might move to the blade and maybe even catch.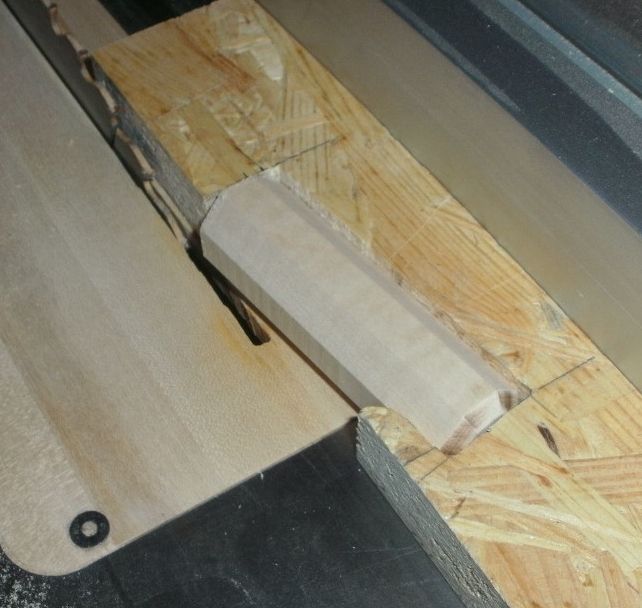 ---