After seriously struggling with my old B&D bandsaw, I finally gave up, bit the bullet and got a new Rikon 10-305 10" Bandsaw. It's very nice and is cutting wonderfully with no blade wandering at all. I also have a 1/2" Woodslicer blade from Highland Woodworking for it, which I plan to try out soon.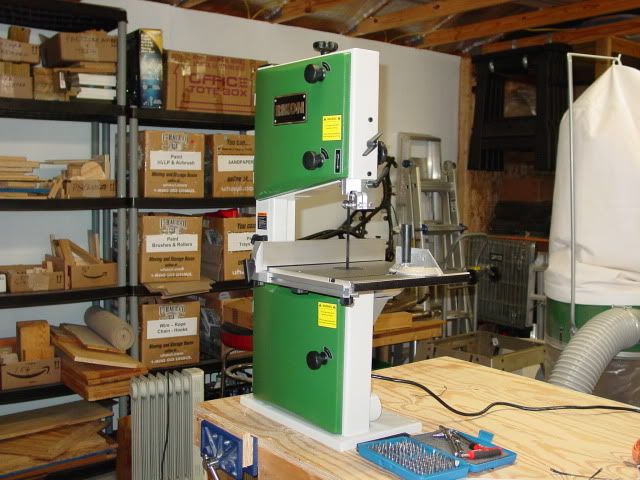 Another project I've been working on is organizing my side bench better. In the last blog post I added the shelving above the bench to make room for the new carousels that I've been building. I'm trying to make more room in my toolbox and also have quicker access to most of the bits I need regularly. I've looked at countless drill bit organizers, indexes, cabinets, etc, but none quite fit the bill for my work area. So this is what I've come up with!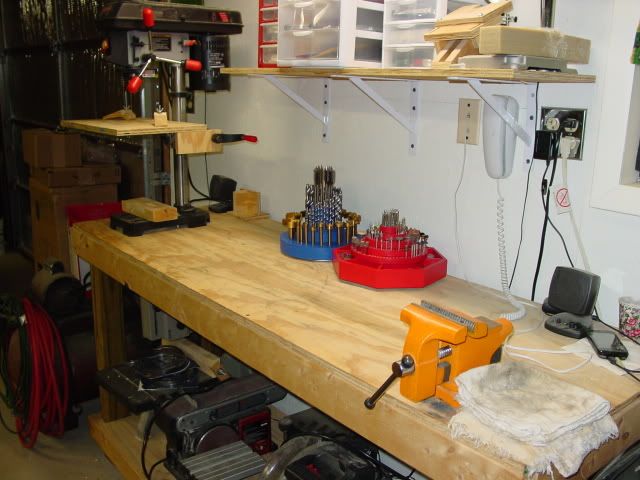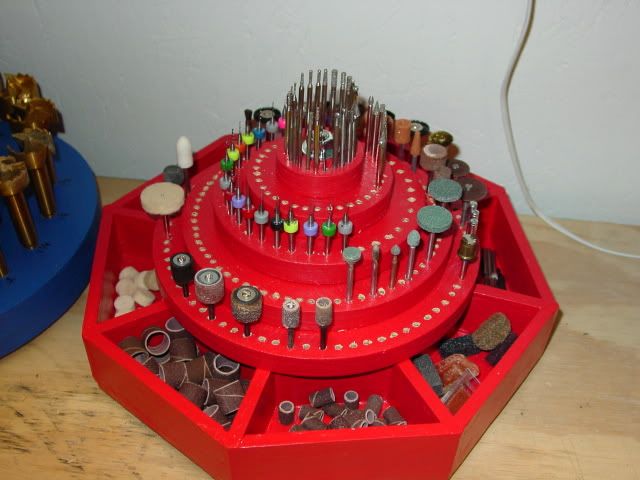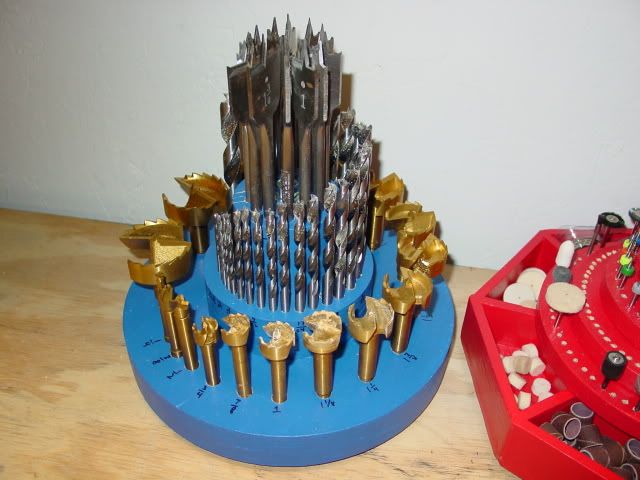 The two carousels took about a week to build, paint and drill all 315 holes! They are mounted on 9" lazy susan turntables and are quite sturdy and very heavy.
The only thing I'm not happy with is the labeling on the drill bit carousel. It's hard to read for this ol' man, but I may repaint the numbers in white or something, to make them stand out more…not sure yet…but both work well and will definitely help me out in the shop!!
-- Handcrafted toys, models & gifts at -- http://www.wolfwoodworks.com
---