I've been working on several projects simultaneously. Finally hitting completion on a few and thought I'd post them.
First off is finally getting the lumber pile sorted, so that I can tell if I have a piece that will work or not. I started with this.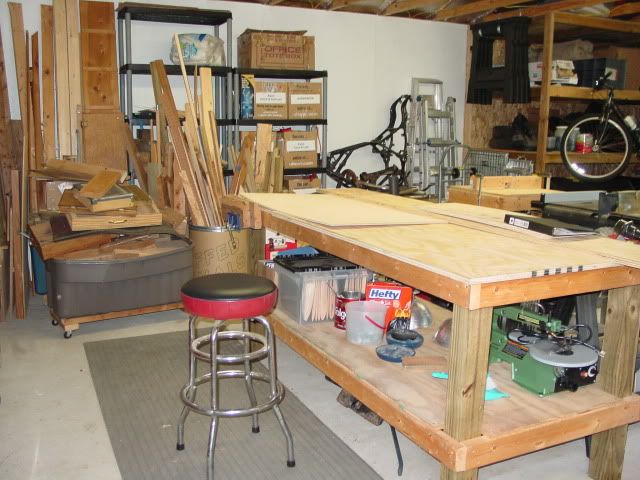 And after several days of sorting and donating to my brother-in-law's firewood pile, I ended up with this.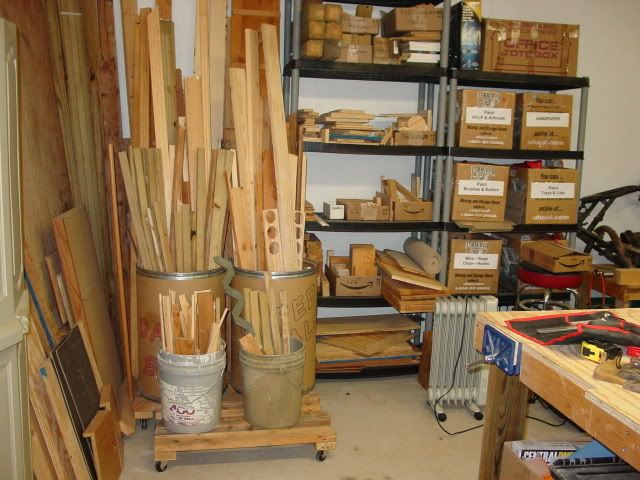 I can now go straight to the shelf, check stock, find the right piece and grab it!
Next up was my side workbench. It was getting very crowded and I have some new additions for it, that I had no room for. Here's the before shot.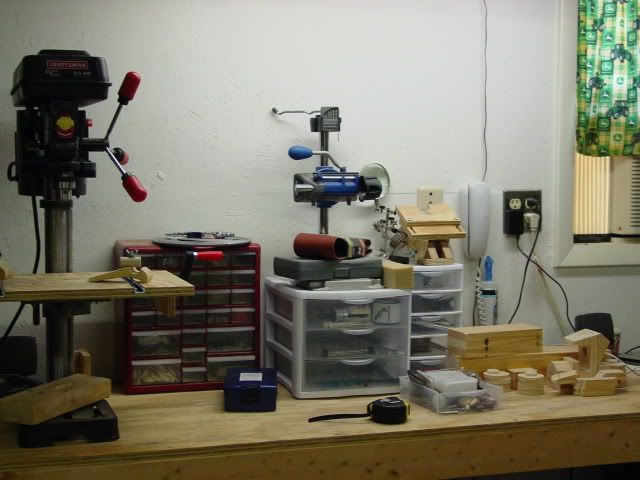 And here's the after shot..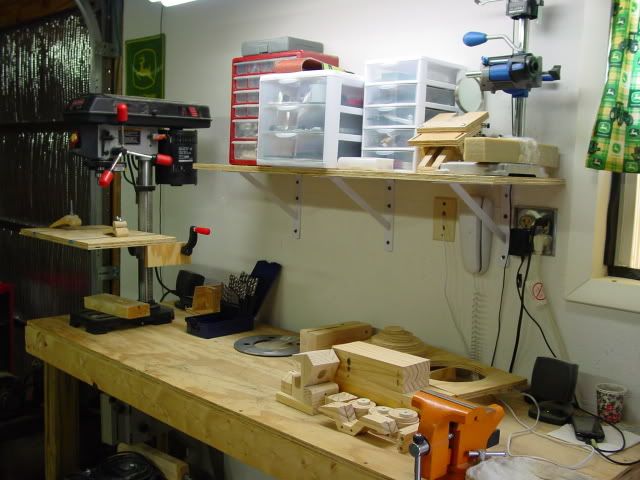 There will be more posted soon on this bench and the new additions.
Finally I got to redo the dust collection for my tablesaw. It was not clearing the sawdust well and was even spewing it back in my face and out the front of the saw. I also wanted wheels on it, so I didn't have to drag it around. Here's a pic of the old setup with saw removed.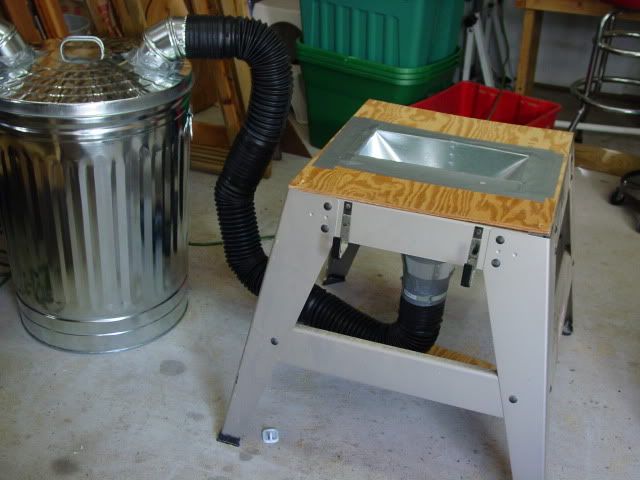 And here's the new cabinet I built to replace it.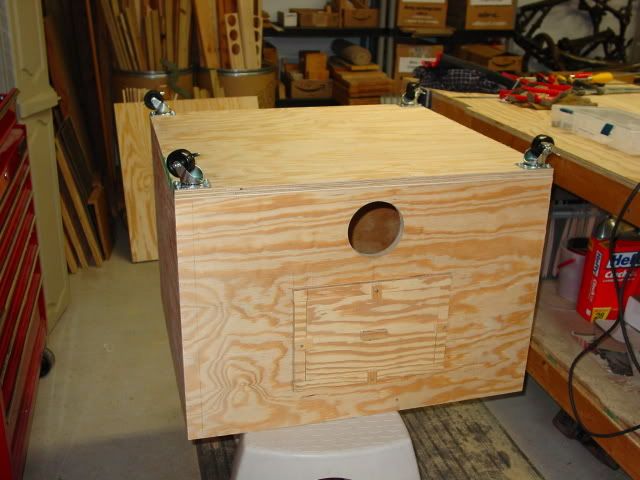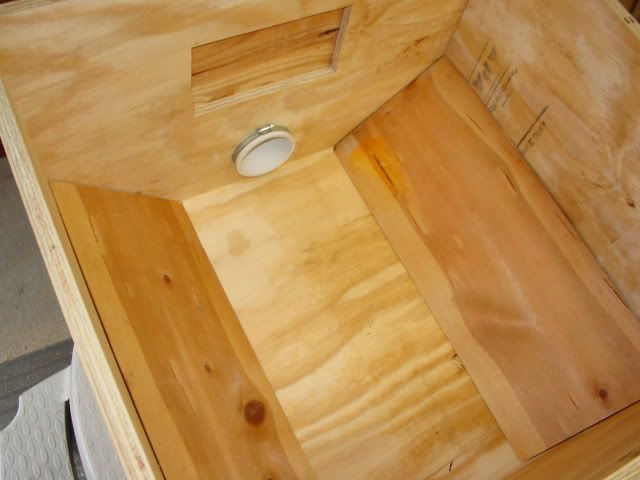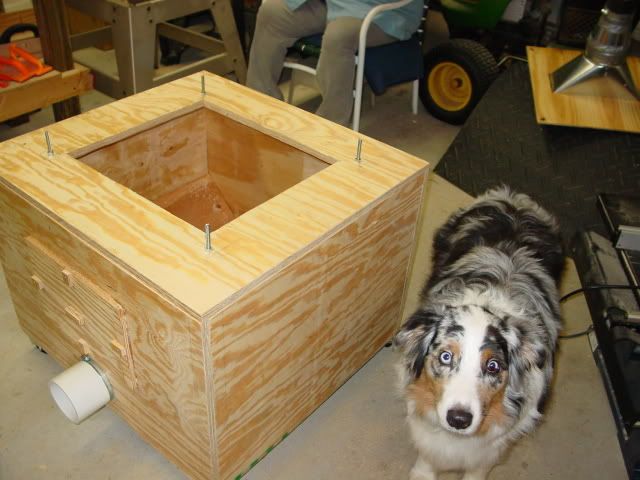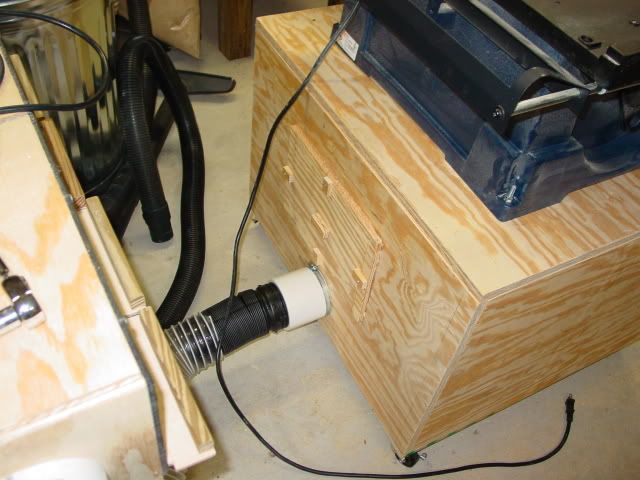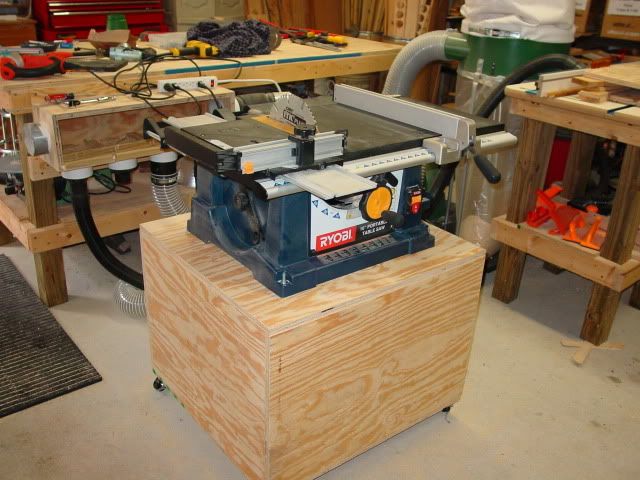 Of course Jade(dog) wanted in on the action! BTW..before folks ask..nothing wrong with her eye…Aussies can have multi-colored spots in their eyes like that..totally normal. In fact that's how she got her name Jade. When she was a puppy the spot was green and looked like a jade tear sitting in her eye. Later it turned brown, but by then the name had stuck..LOL! Wife is in the chair in the background…she was a big help on this project!!
I'll be ordering a 4" coupler to properly connect the DC hose, but this will work for now. I built in a rear hatch so that I can access inside if need be, without having to remove the saw. It's a rather large cabinet, but so long as all the sawdust falls to the bottom, the DC should be able to get it. I also plan to attach hooks and hangers on the sides for various jigs and blades. I originally planned to build a side cabinet, to house tools and such, but decided against it for space savings. The cabinet itself is 28"x30"x24" with 2" wheels.
That's it for now, but more to come in the next week or so.
-- Handcrafted toys, models & gifts at -- http://www.wolfwoodworks.com
---