Ok..so the previous blog post shows my lathe tools and grinder setup, but I finally got the lathe out of the box and had some fun yesterday and this morning.
Here is my new HF 8×12 mini-lathe already covered in shavings!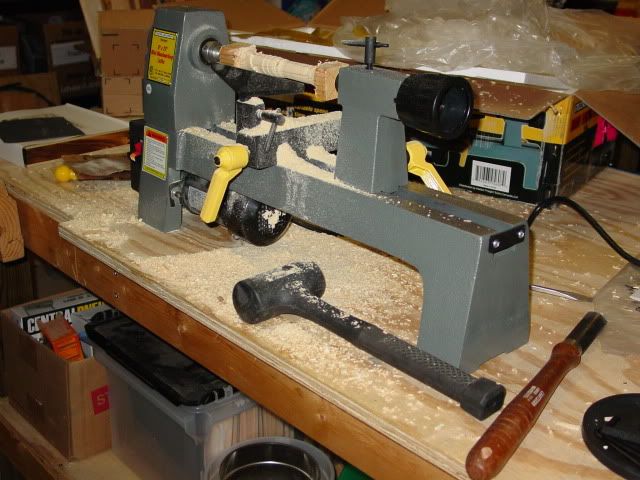 And here is where I quit last night, after trying desperately to get just a straight cylinder,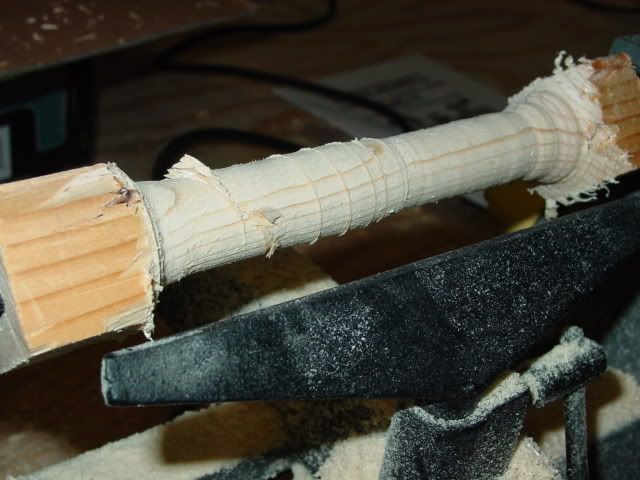 I was almost there, when I got a big catch. I decided to walk away for the night and went back in the house and rewatched the Richard Raffan DVD for the 3rd time. I could actually focus more this time having had my hands and brain on the lathe by then. I also figured out what I was doing wrong on the sharpening.
So I went back out this morning, resharpened tools again and this what I was able to produce! This has had no sanding at all, just the tools. And yes this is just scrap 2×4 lumber, nothing fancy.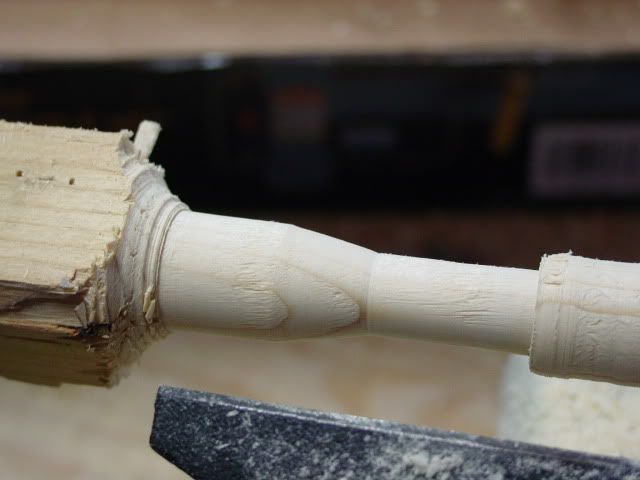 I'm pretty damn happy for an old guy trying to learn new tricks!!
-- Handcrafted toys, models & gifts at -- http://www.wolfwoodworks.com
---