In my quest to outfit my shop, I've spent quite a bit already on the major tools, so I'm trying to make my own jigs and do my own upgrades as I can. With the types of small wood projects I'm interested in doing, I really need a way to cut small dimensions. I do have an old Black&Decker table top bandsaw, that has definitely seen better days, but other than the tablesaw, no really efficient way to get 1/8", 1/4" and 1/2" stock other than plywood, which I really don't want to use. I searched a long time and ran across the Grr-Ripper by MicroJig and really thought it would solve the problems for me, but I just couldn't see spending $139 for the double set right now. So I decided after running across a few shopmade ones, that I'd give it a try myself. I think it turned out pretty good and I'll probably make a second one before too long.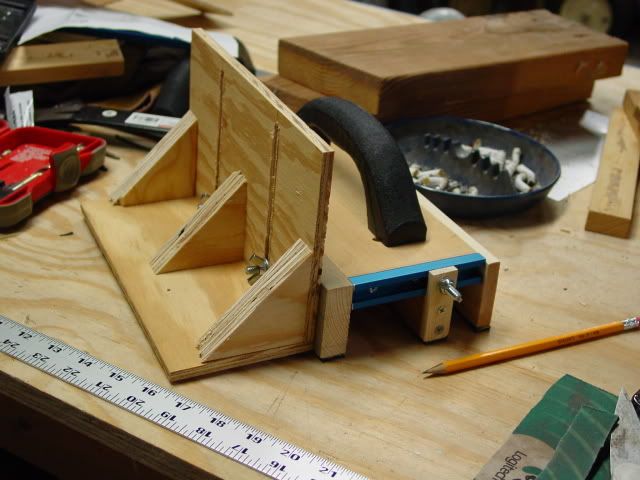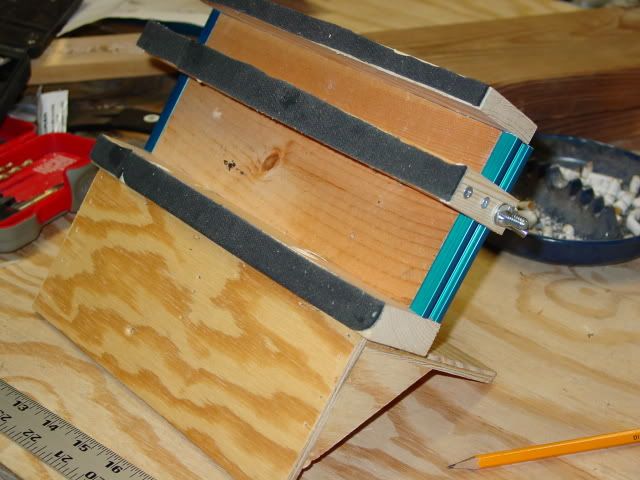 One of my other main problems in the shop currently is heat. I did insulate this summer and have a window A/C unit, but didn't have any heat. So I picked up one of these today and I can say that it's toasty warm in the shop now!!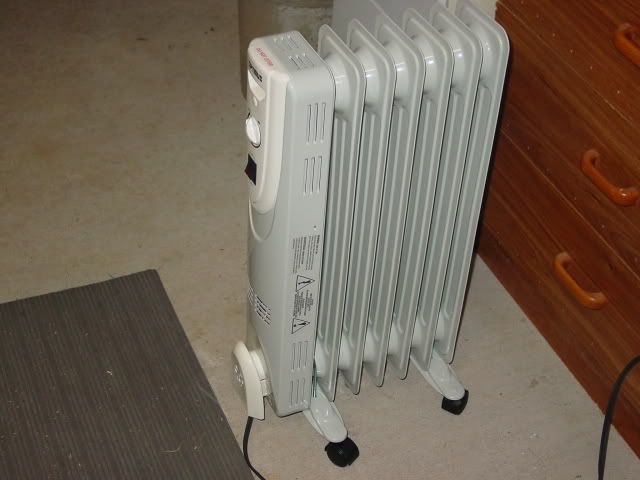 Next up, I wanted to address my sad little bandsaw. I already tuned it up as much as possible, but what I really needed was a fence. Of course it doesn't have one and since it's about 20 yrs old, there's no chance at an aftermarket, if there ever was one made. I found some plans online and below is a pic of the glue up for the fence. It will have a 3/8" all-thread rod running through it with blocks and wingnuts to tighten it down. I'll post an update when I get it finished.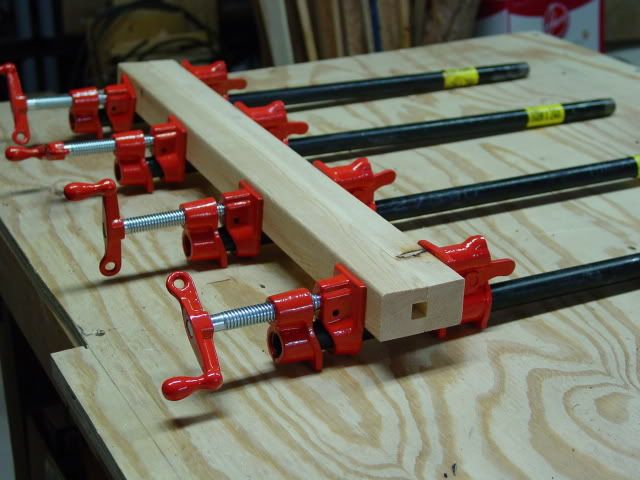 Also my honing guide came in today, along with my new HF mini-lathe. I need to build a wolverine type sharpening jig for my bench grinder and get everything set up, but I'll be spinning some wood soon, I hope!
Many more improvements to come!!
-- Handcrafted toys, models & gifts at -- http://www.wolfwoodworks.com
---