My tablesaw was a gift when I first built my shop. I've used over the last few years for cutting plywood, 2×4's and general construction use. It's worked fine as is and didn't need much. Now that I'm doing more woodworking, I'm finding it lacking in many areas. I have managed to make a few improvements to it though.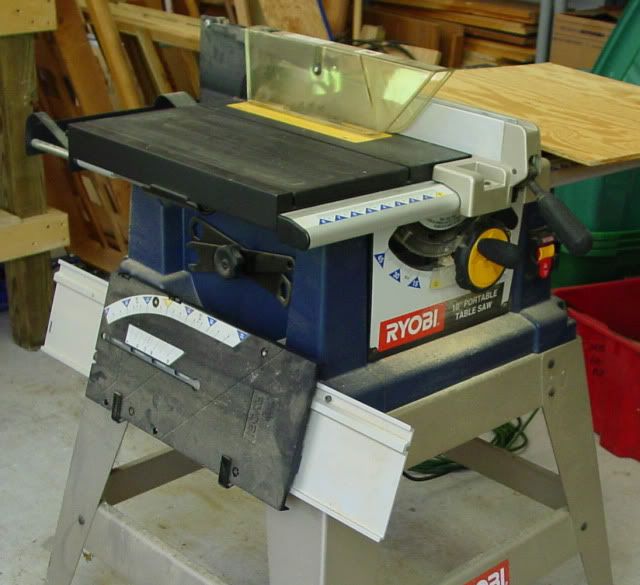 First I fashioned a dust collection attachment to it, rather than the old canvas bag, that I had originally. I must say this design is not working as well as intended. The suction from the dust collector and the velocity of air from the blade, crash badly inside the main case and it ends up spitting half the saw dust out the front. When I rework the dust collection for the saw, the new plan will be to build a dust cabinet below the saw with locking casters and remove the steel base legs. I'll also build the cabinet large enough to cover the whole footprint of the table top, which should give me enough room for a drawer or shelf to the side as well.
Here is a pic of the current setup with the tablesaw removed.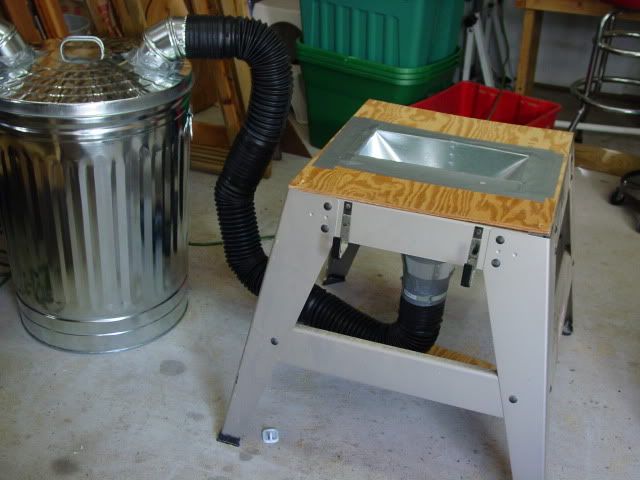 Next, I needed to add a featherboard, but mine is lacking a miter slot, since it has it's own miter sled setup. I got a piece of plywood that was 3/4" and cut it to fit and then routed the bottom, to allow for some built-in mounting areas and also routed the top to accept my featherboard.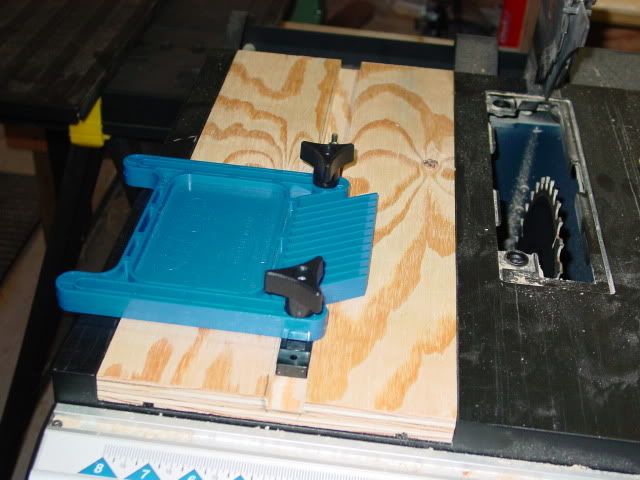 The biggest change I've made was to make a zero clearance insert for this saw. It was very tricky for someone as unskilled as I am.
Here's the challenge…less than 1/8" depth on the edges.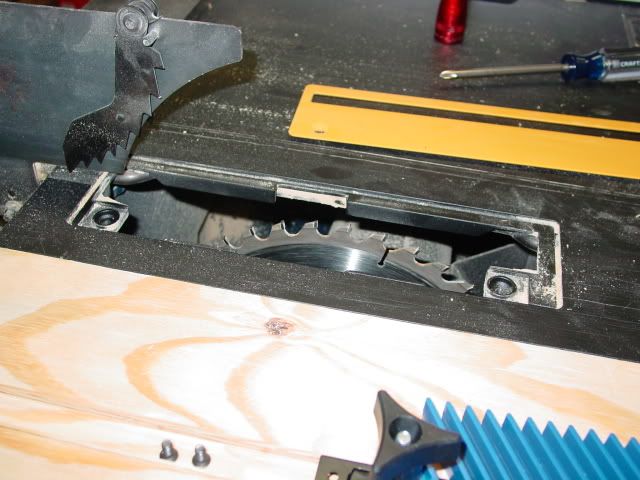 I started with a 1/2" piece of oak and routed the edge clearance first. It's sitting flush upside down at this point.
Next I drilled out some of the excess wood from the corners that I'd need for clearance and then carefully chiseled the corners out.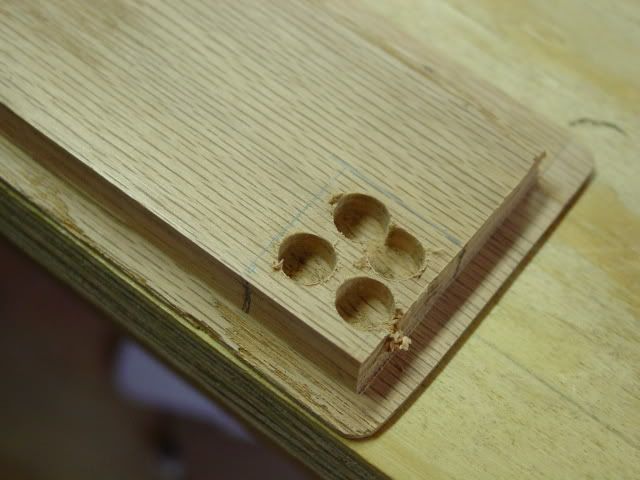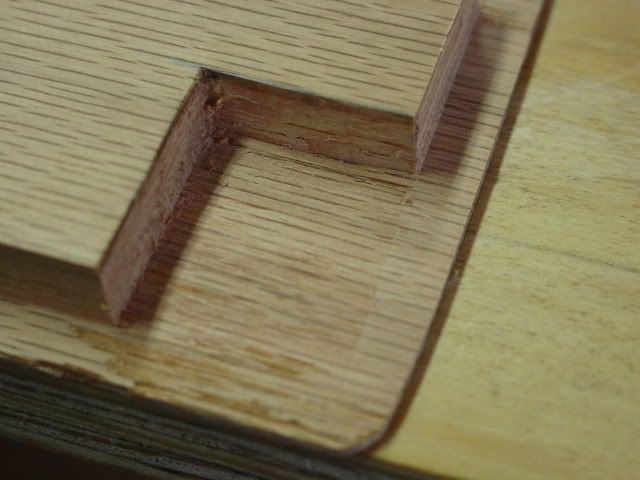 Here's a pic of the finished piece upside down to show the details. I placed the fence over the right side of the blade when I cranked the blade up to add stability to the thin plate. I did glue the tiny split you see in this pic.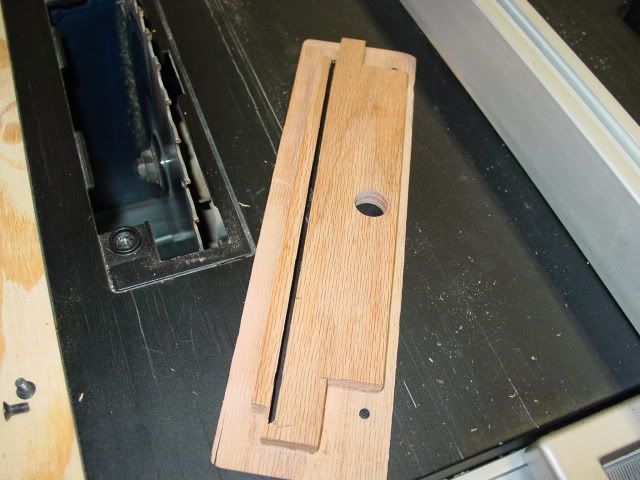 And finally a pic of it installed.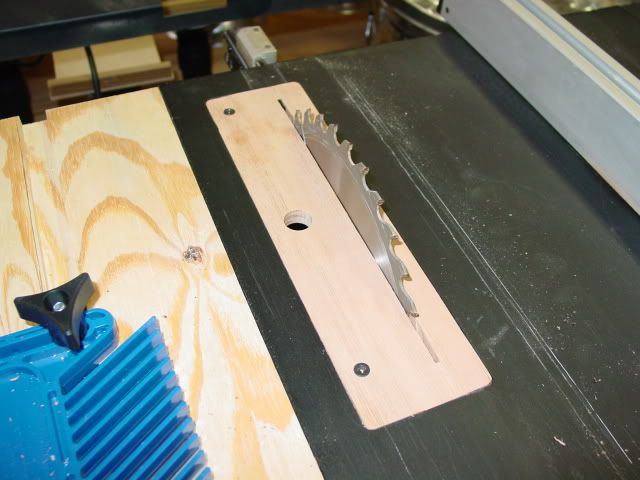 I also plan to modify my fence and add some height to it. It's a bit short for some resawing I plan to do. More on that later.
-- Handcrafted toys, models & gifts at -- http://www.wolfwoodworks.com
---