In the process of organizing the shop I had definite need of hardware storage. I had an old dresser that I revamped and used it for the larger parts, but the small stuff was overwhelming. I had 5 generic boxes and bought 5 more plano 3700 boxes to sort everything into. Here's a pic of the sorting process which took over 9hrs to finish…LOL! It was a long day!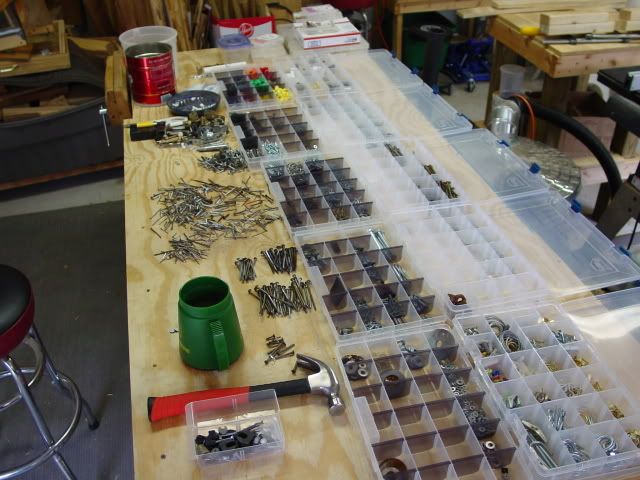 Next I built a rack to hold all 10 of the boxes. I used some surplus PT 1×2 stock that I had. Here's a pic of the end detail on the rack.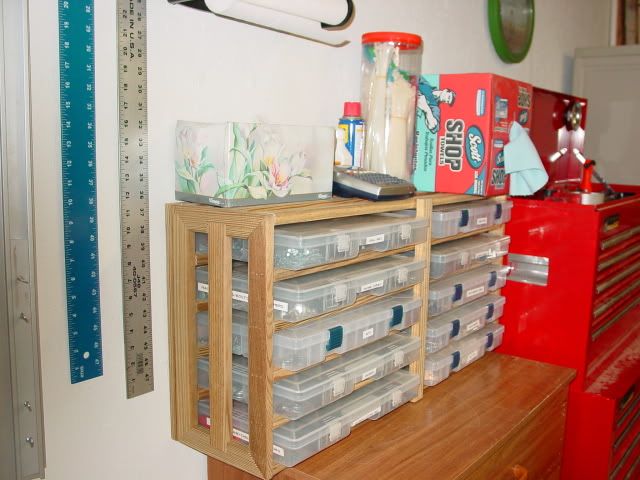 And one more showing the front view.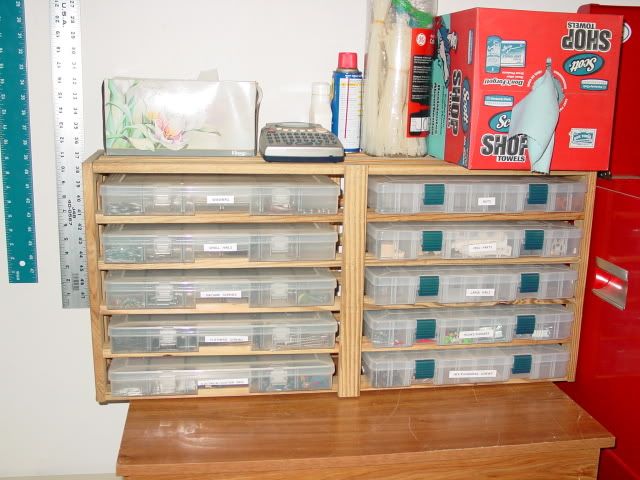 It works extremely well and I can just grab a box, set it on the bench and get what I need.
-- Handcrafted toys, models & gifts at -- http://www.wolfwoodworks.com
---