This project is for my son's 10th birthday. He needs a place to store his money for college, a religious mission and whatever else. My wife asked if I could build him a little box with three compartments. She gave me an idea of big it needed to be etc.
The first thing I decided on was the wood I would use. Last Spring a co-worked gave me a couple of aromatic Easter Red Cedar logs he was trying to get rid of after cutting down the tree on his property. Unfortunately he had cut the tree up into more firewood length sections. Nonetheless, I told him I'd take a couple. I figured I could use them inside of a box I might build in the future. So I took them home form work, re-sawed them on my bandsaw to just over 5/4. I had to break down the logs a bit since my re-saw capacity is only 12" and the logs were a good 18" in diameter. I then stickered the wood for the last several months.
I then decided on the Greene & Greene style. Using my bandsaw I re-sawed a piece of cedar to a about 2/4. Then I ran the pieces through my drum sander to get them to a uniform thickness which ended up being a little less than 1/2" thick. I cut the pieces to size on the tablesaw. Then I had to make a jig to cut the box joints using my dado blade. After cutting the box joints I added a dado for the box bottom and dados in the two long sides for dividers. I milled my box bottom and the dividers to 5/16ths so that 5/16ths router bit would work. Then using my router table I cut the dados. I used a thicker piece for the top and cut a rabbit around it so it would fit in the box, cutting additional dados in the top to accommodate the dividers.
Here are a couple of pictures of the rough box after it was first assembled: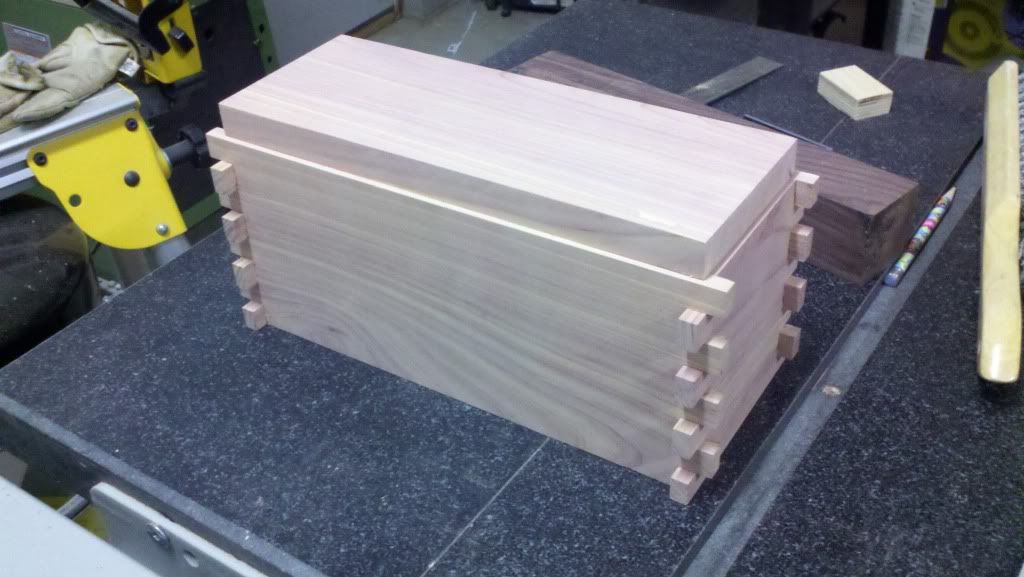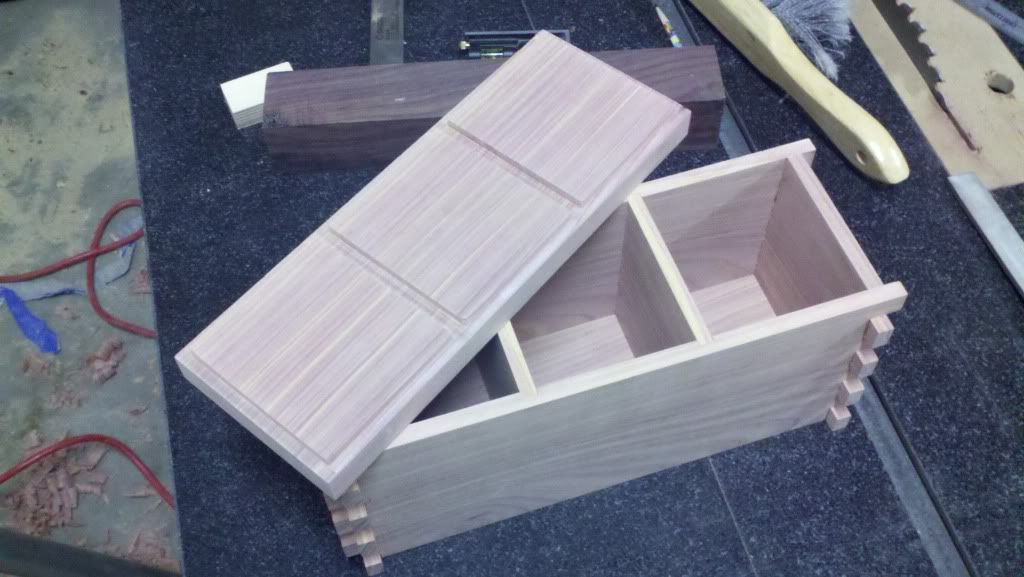 About a week later I trimmed the protruding fingers of the box joints and gave it a first sanding to smooth the edges: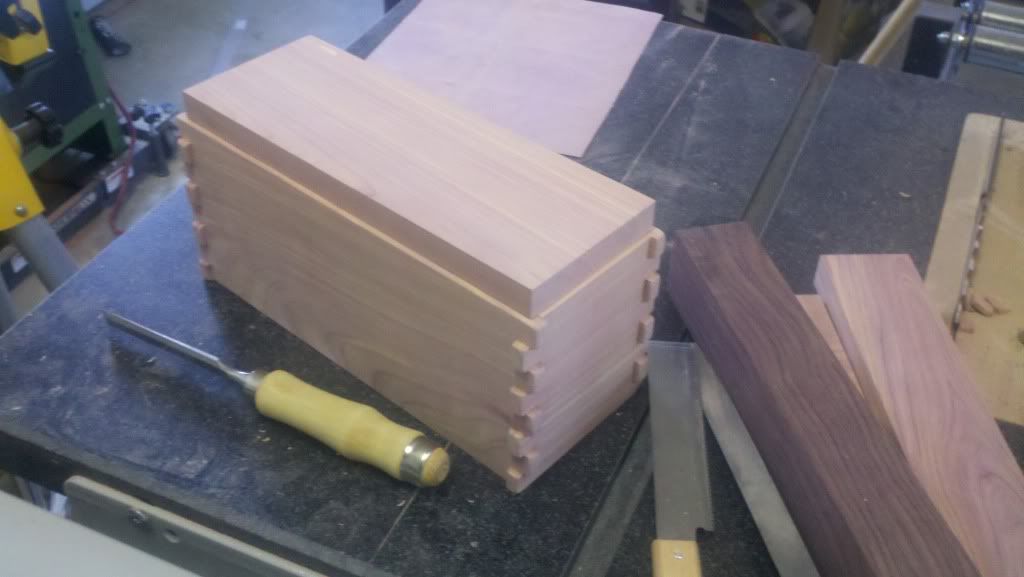 I now have to decide on how to make some feet for the box and a handle. I have a piece of Indian Rosewood which I plan to use to add some small square buttons on the fingers of the box joints. I think I may use the rosewood for the feet as well and perhaps I'll incorporate it into the handle too. I am planning on making a cloud lift inspired handle… I'm working out the scale of it now in my head.
---