Well fellow LJs, here it is, a long awaited unfinished project that I drew up (with many others) while was too ill to go to the shop for over a year. Unfortunately, as the project is not finished, I'll have to post my progress here.
The Flower Cart I have almost made comes from memories of traders flower carts that were used at Covent Garden, London's famous old Flower and Vegetable market. Convent Garden as a flower/veg market has been closed for quite a few years and now serves as chic boutique mall of sorts, well worth a visit, and it is central to theatreland.
My lumber consists of humble 2x'sand 1x's, some studs and some pressure treated, which is not the best to work as it splits and warps too easily.
I consider the wheels to be the worst part of the cart, I plan to make a better, more professional set of wheels for a second cart and increase the diameter from 20" to 30".
Although I am not satisfied with the wheels and will make larger ones to refit, I an going to use bearings for the axle/wheels hub and the cart moves easily, but I would not recommend very "high mileage" on these wheels. I first used a metal tire made from strapping but that did not work out, so the tires are now going to be made from rubber strips – makes silent running too.
The canopy is not something that the Covent Garden carts had on them, but here you need something to give the flowers some shade. I made the canopy out of simple 1/2" water fittings and experimented with reed privacy fencing and remnant cloth roof covering. The canopy frame and covering can be removed quickly and easily when not required, four thumb screws lock the canopy in place. It is so strong that you can literally hold a canopy leg in each hand (2 people) and lift the whole cart off the ground – that was a test I did for strength. The canopy frame is to be painted with paint for plastics.
The shelf underneath the main bed of the cart is for seedlings and a basket/tote or anything else. There is a tool holder mounted in from of the handle for small gardening tools.
The cart is suitable for container gardening and displaying, but can be used for many other applications. There is a tailgate at the front to assist loading etc., the Rivercrest sign on the front is the name of my one man psudo "business" – ha ha, the full name is Rivercrest Craftworks.
This project took me an inordinate amount of time because as I was recovering, and I made design changes as I went along. I could only do so much and have so much time in any day, but at last it is ready for previewing. Finishing the cart will take some time as I am waiting on my son to come by – he's an OTR truck driver, and is on trips for weeks before he gets days of, I need his help before I can do much more to provide some muscles to manipulate the cart for continued work. That's why I am posting this project unfinished, but I'll make another post when it is finished.
I have also included some other items I have made, some alarm clocks, there is also the "cube in cube" which Darrell asked me to post for him to see.
Since I finally got out of the house, I inspected the Patio chairs I made way back when, and I was delighted to find that they had indeed survived 2 years now without ANY deteriation – they still look just as I made them. You can check them out at http://lumberjocks.com/projects/18808 and http://lumberjocks.com/projects/18817 , Perhaps I will make more?
For those who know, I am NO professional or skilled woodworker and you guys have supported me throughout my difficulties, I want to say a Big Thank You for your good wishes and support, it kept me believing.
Hope you like the "almost" cart, all comments are welcome, and donations are also welcome. :-) lol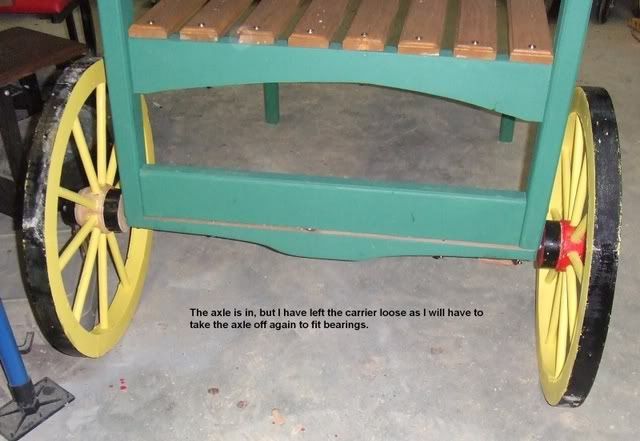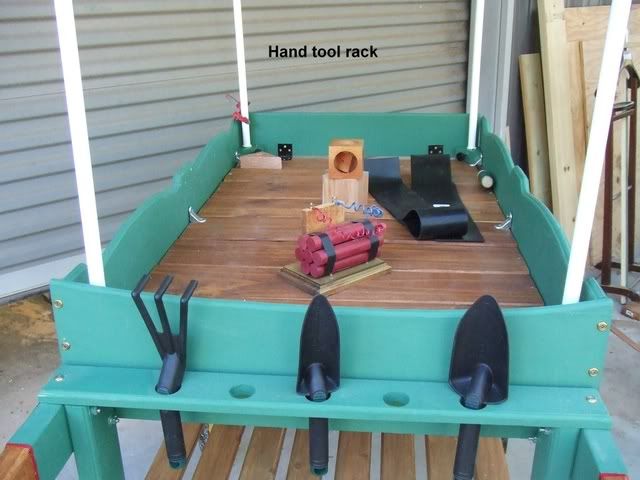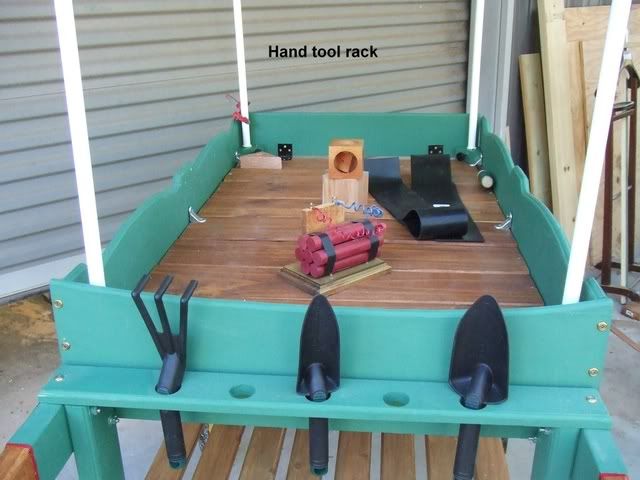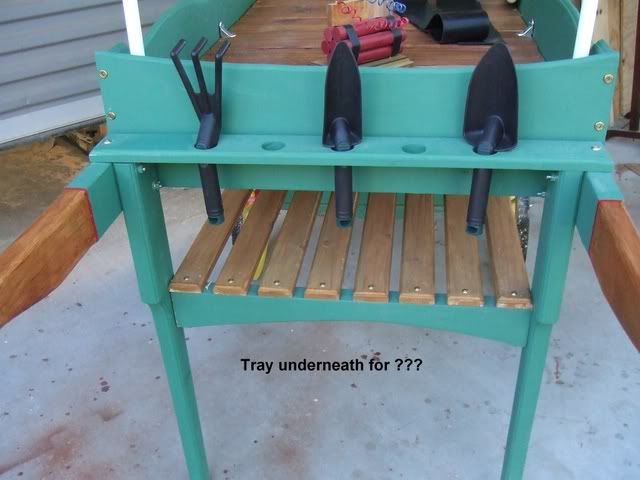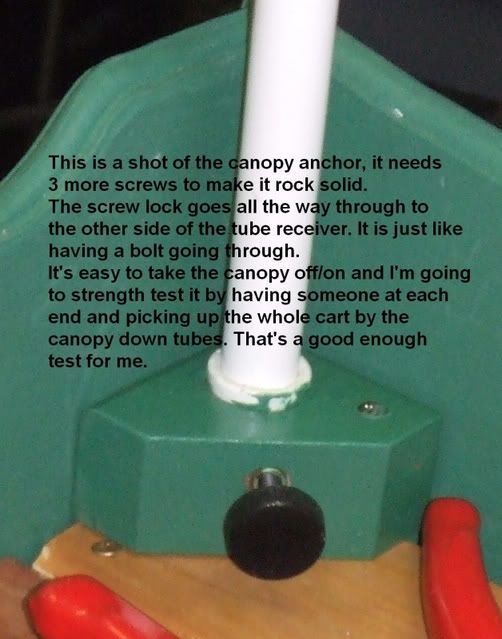 -- Roger-R, Republic of Texas. "Always look on the Bright Side of Life" - An eyeball to eyeball confrontation with a blind person is as complete waste of Time.
---