Filling the drawers from this project.

Turns out you can get a lot in a 13-3/4" wide x 16-3/4" deep x 7" tall drawer. This one has three levels of organization. OCD is completely satisfied.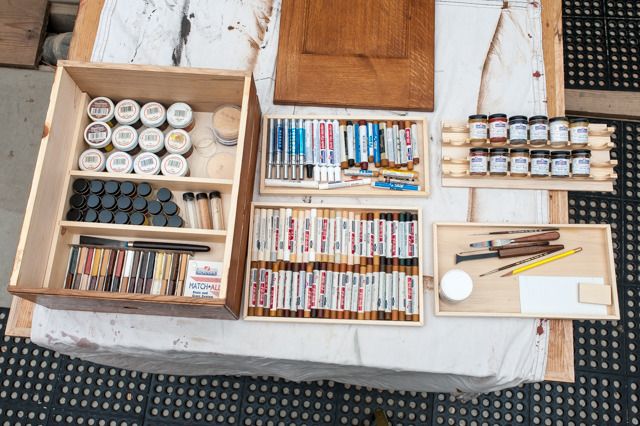 Bottom level dividers 3/8" x 2-1/2" dividers, friction fit, no glue. Holds touch up filler, stain & graining bottles, burn in sticks.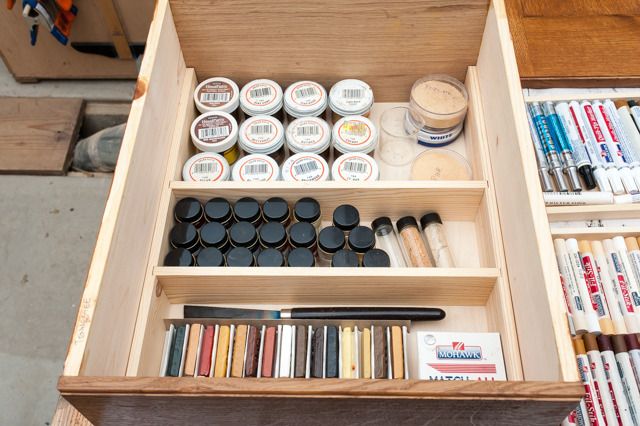 Middle level is wax rub on sticks. 3/4" deep sandwiched between bottom and top levels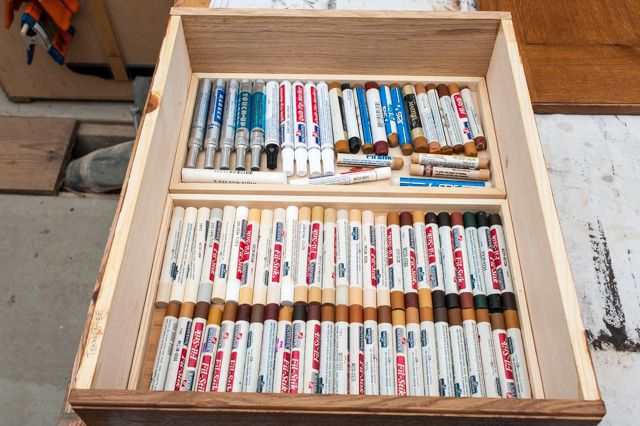 Top level is for the most used stuff since you can access it without pulling out drawer. Holds colored powder used to mix with epoxy.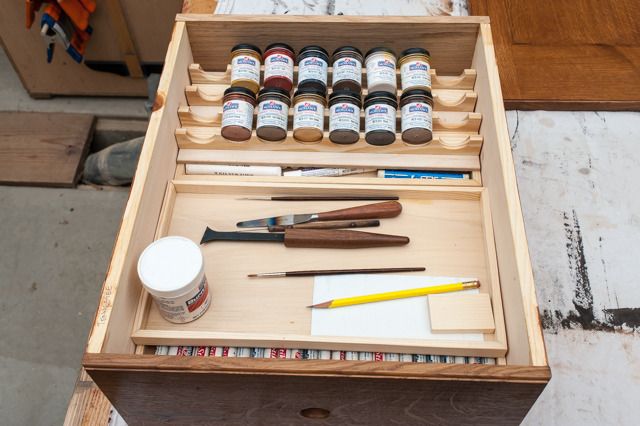 Total weight with drawer 20.6 pounds.
-- JJ - Northern Illinois
---