This is a project from a Fine Woodworking article. Sept/Oct 2009 #207, page 70 by Garrett Hack.
I am learning how to do inlay. So far I have found that sharp tools are a must. Good light with a magnifying glass are necessary for my relatively old eyes. This is small detail work.
I started with a drawing to determine dimensions for an inlay on the top face of a table leg.
After I was happy with the drawing, I carefully laid out the dimensions and cut the recess 1/8" deep. Most of the waste was taken out with a trim router and ¼" bit. Finished up with sharp chisels.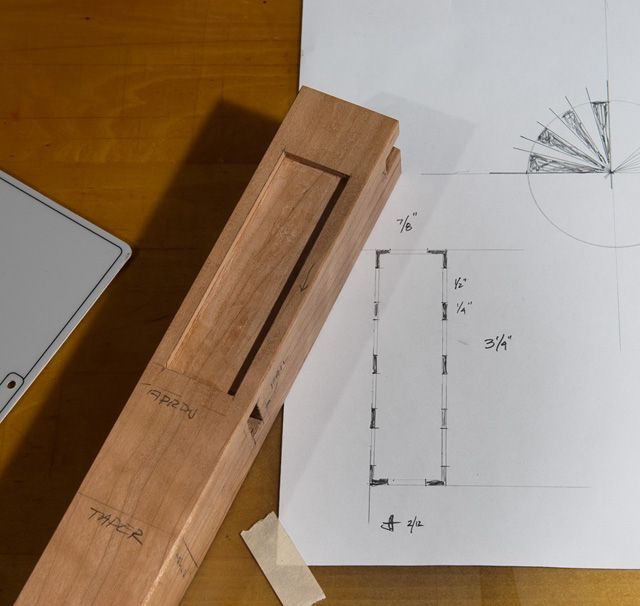 .
.
My shop made Thickness planer. It uses #5 bedrock jack plane to make very thin strips to an exact thickness. This works much better than a powered planer that can "eat" thin strips if the grain is not perfect. The jig can be adjusted by changing the bottom runner to change the thickness desired. Minimum thickness of 1/16" to a maximum of 3/16" thick. Width depends on the plane blade of 2" A stop block at the front holds the material from sliding, and I use my other hand to keep the material from buckling. It works great.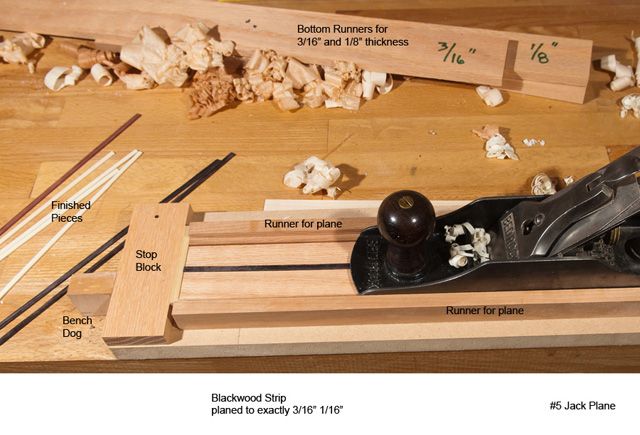 .
.
Inlay strips 3/16" wide x 1/16" thick x 24" long.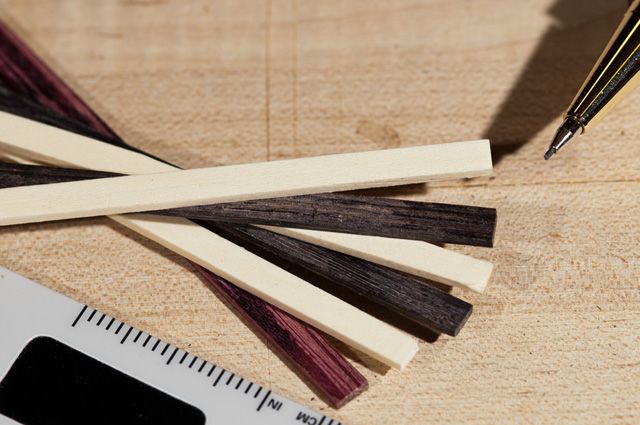 .
.
Strips are cut to ½" long to ¼" long with a pull saw and small miter box clamped to the bench.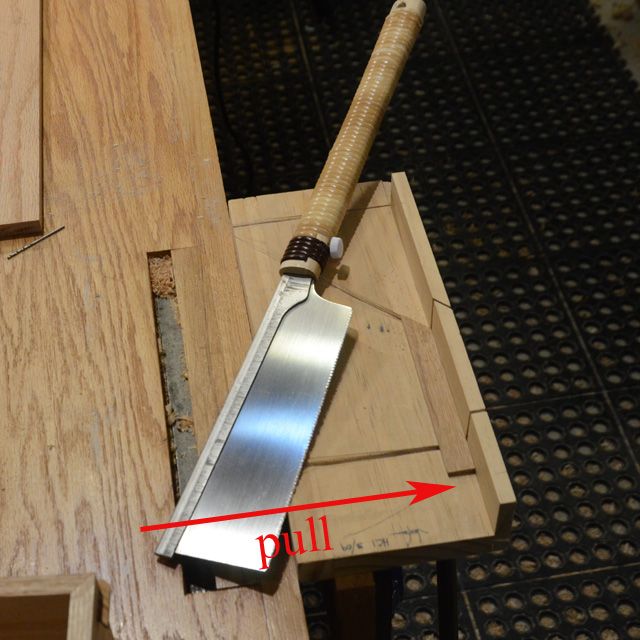 .
.
Glue up: Leg is clamped to bench. Used magnifying glass again. A glue bottle with needle applicator is useful. Tweezers are good to keep my fat fingers out of the way.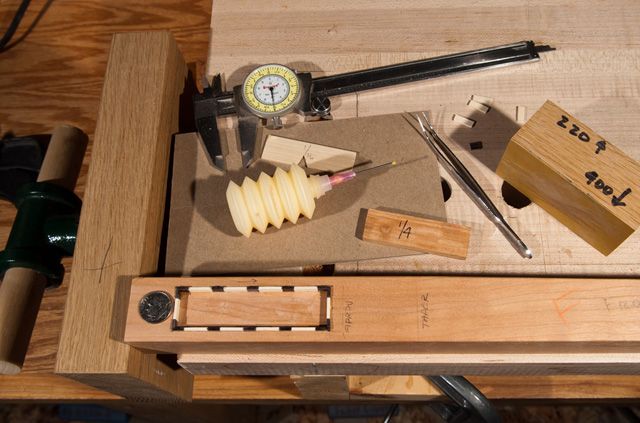 .
.
To flush up the 3/16" inlay in the 1/8" recess, I used a really sharp block plane, then finished with sandpaper.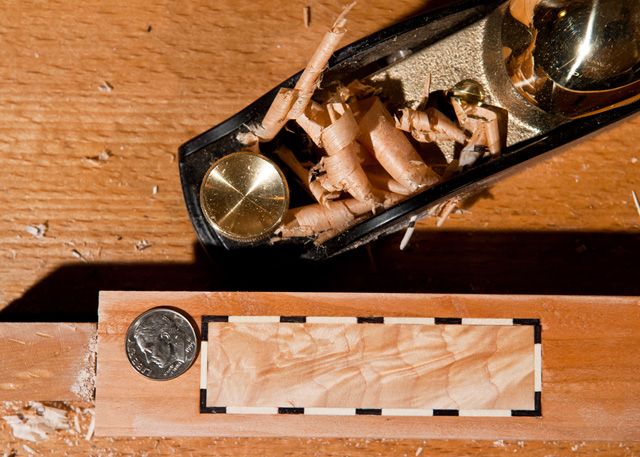 .
.
Finished inlay. Leg is cherry, outside boarder is wenge and holly, interior panel is maple crotch.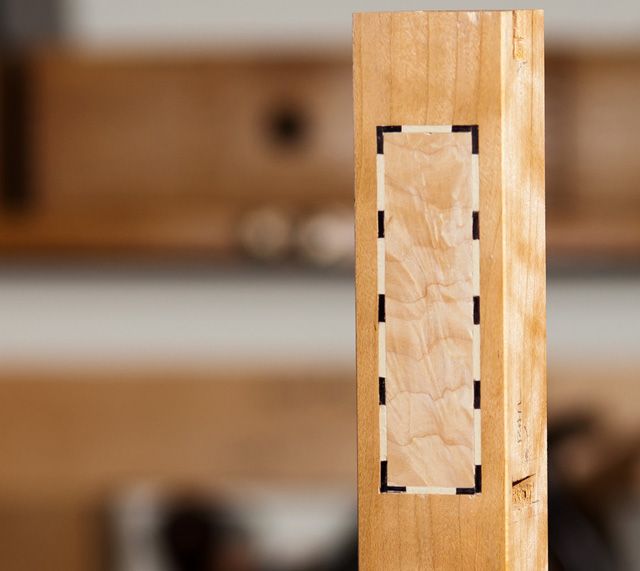 This was a fun project, it is really important to have sharp tools and take your time. I now have to finish the table that it goes in. Thanks for looking.
-- JJ - Northern Illinois
---