I've had my outlets in place for a long time. Insulation and drywall are next. My first attempt at precutting my panels for the existing outlets didn't go so well.
I didn't want to pay $15 for a drywall marker for the next panels so I made one. 1 Gang Mud Ring, small drill bit, super glue and a few cut off brads and I'm all set!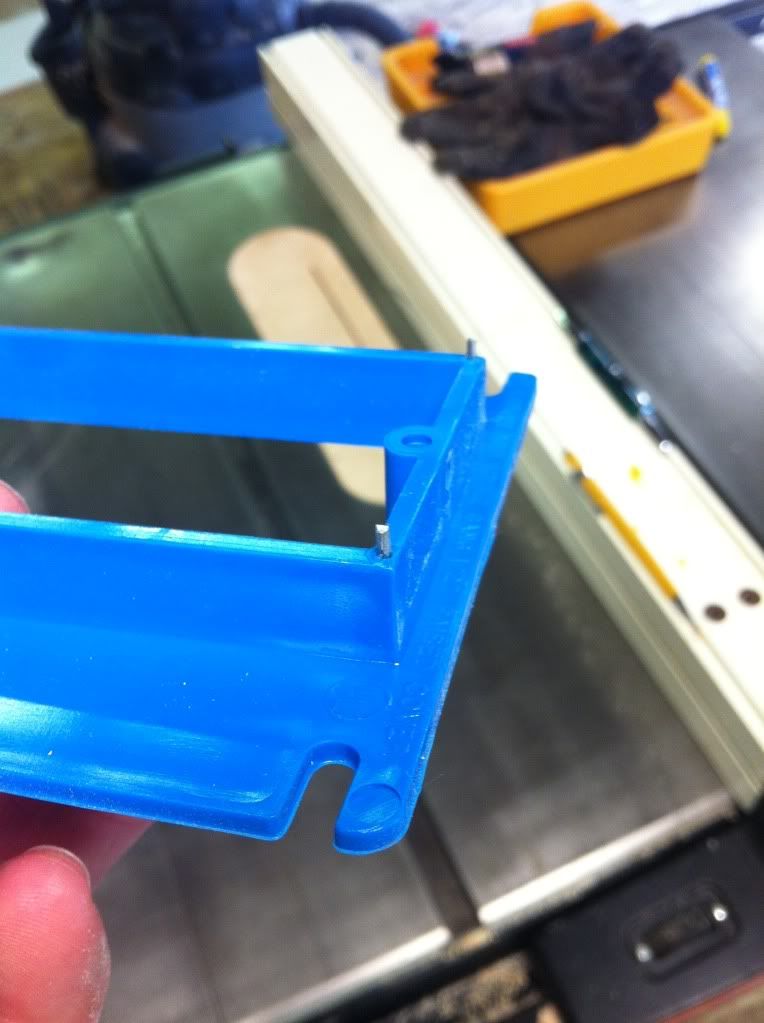 Install this (inside out) onto the existing outlet box and push the drywall against it. Connect the dots on on the drywall and Cut. No need to remove the outlet to mark with chalk or lipstick (they way I was taught thirty years ago).
Or so I thought.
Couple of issues. The marking pins are roughly centered in the mud ring walls. However, the center of the walls does not represent the actual required opening which would be the OUTSIDE of the walls. Thus you STILL have to make the cut larger but at least you know approximately where to make it. Notice the pencil line connecting the dots ended up being too small. Tracing the jig resulted in the correct opening size.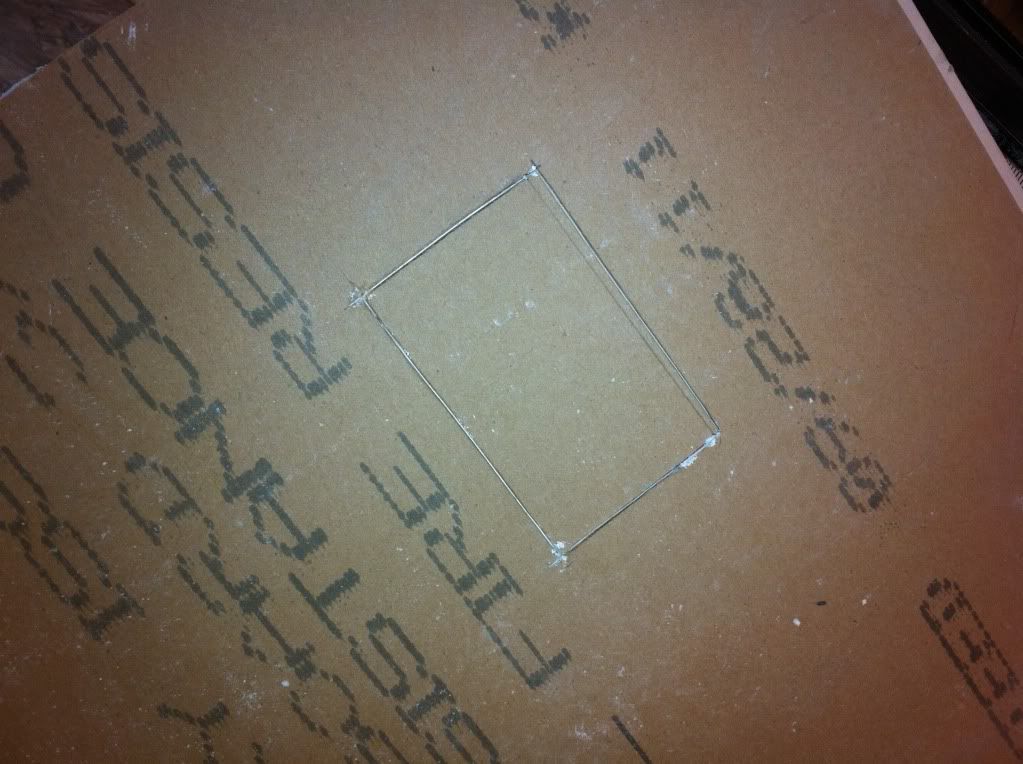 Next problem, the screw length. Simply taking the outlet screws and inserting into the jig doesn't work as the screws ended up too short.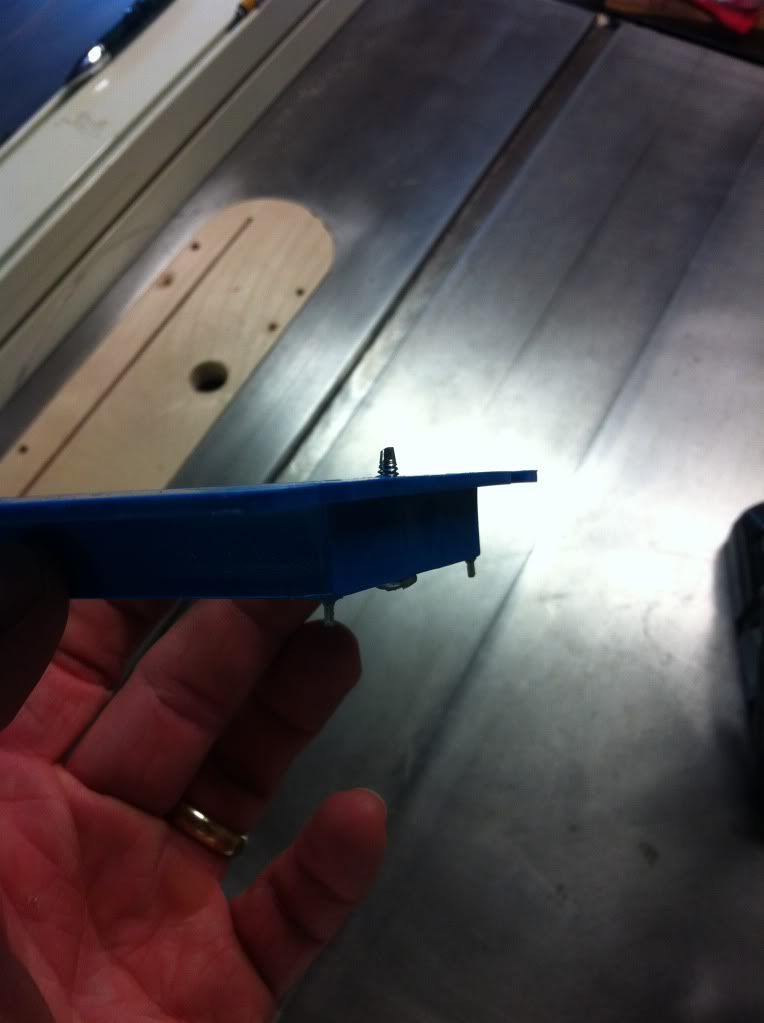 A little more retro-engineering with the hacksaw and razor knife fixes this.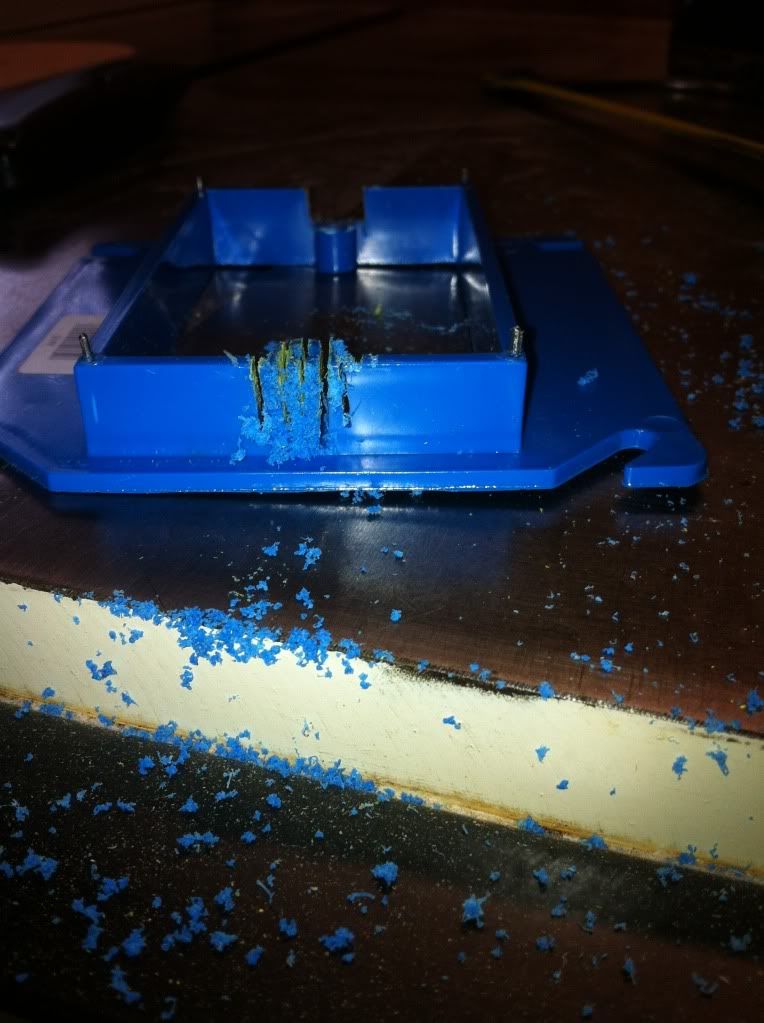 (For those that look inot backgrounds, the cut marks in the fence are from the previous owner, not me).
Now it fits nicely.
Still a wee bit tight but since this is only a trial, I will know what to do on the next piece. This was only a 1' x 1' test piece.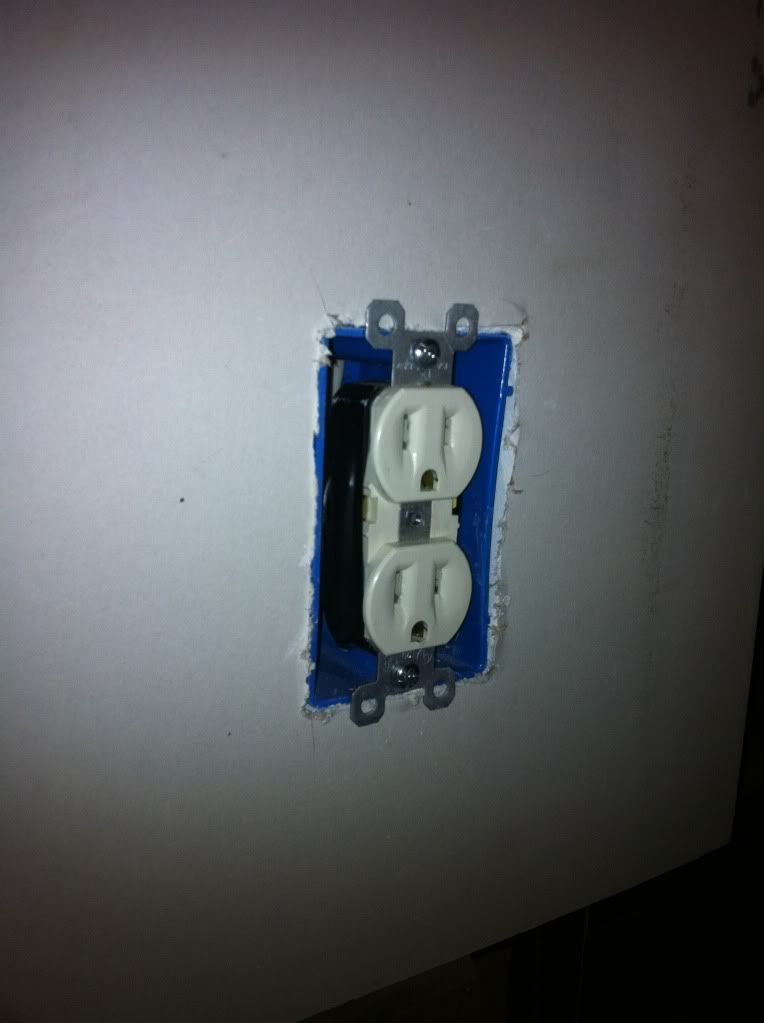 Not too shabby.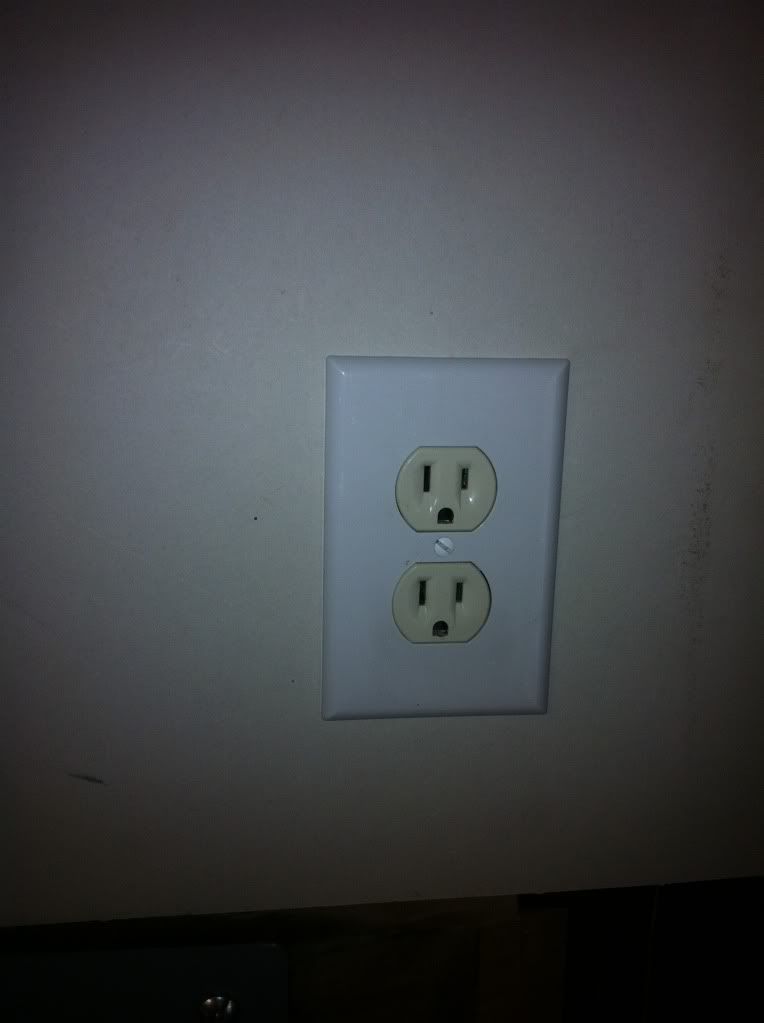 Why am I messing with this and taking so many pictures instead of just installing the drywall you ask? Because it's 110+ plus in the shop and I really don't want to get that hot! Hopefully soon, I will be able to enjoy a cool shop in the summer and a warm shop in the winter.
-- If You Haven't Got the Time to Do It Right, When Will You Find the Time to Do It Over?
---