I have had numerous requests for a how to blog about my dyeing techniques.
I use water base aniline dyes. This technique the dye is applied using 20 cent sponge brushes and cheap paper towels. I typically work from the darkest colors to the lightest, creating layers of color.
This piece is turned from fiddle back maple. My apologies for not taking a photograph prior to applying any dyes.
The first coat is black. I apply the dye liberally inside and out. I then wipe the outside with a paper towel saturated with clean water and allow the piece to dry.
After this coat has dried, I sand the outside aggressively with 180 grit sandpaper.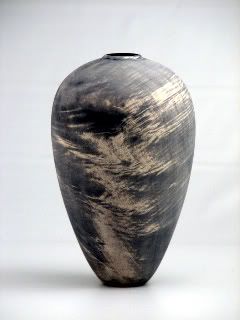 The second coat is applied with a sponge brush to the outside of the vessel and wiped down with a wet paper towel. I used red for the second color.
After the red has dried, I sand semi-aggressively with 320 grit sandpaper.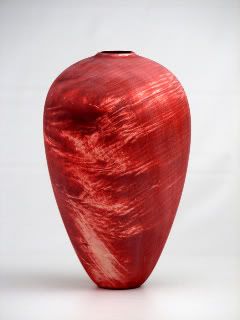 Yellow dye is then applied as the final layer of color.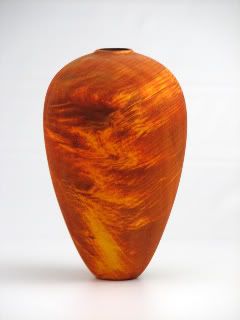 After the vessel has dried, I will then apply several coats of wipe-on poly.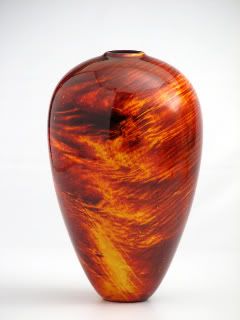 You can view my project here.
-- My favorite piece is my last one, my best piece is my next one.
---