Hey Lumberjocks,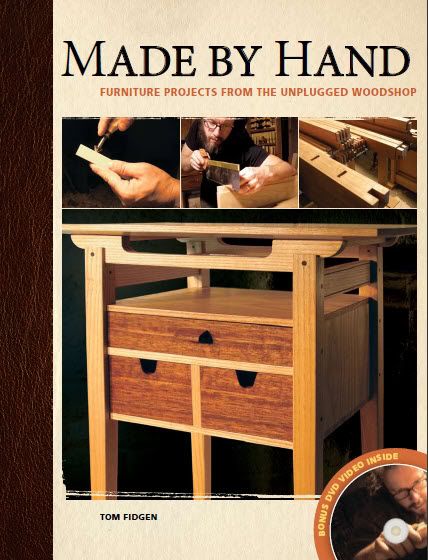 Been pretty busy these past few months and wanted to let you know why.
Made by Hand: Furniture Projects from the Unplugged Woodshop (hardcover) is now available for pre-order at my site:
www.tomfidgen.blogspot.com
Hope you stop by to have a look.
" The definitive book of how to build woodworking projects using hand tools. While there are a number of books on hand tools for woodworkers that provide information about hand tools and their individual uses, no one has put these tools to use on a project. In that regard, this book is unique and will fit in perfectly with the rapidly expanding category of hand-tool woodworking. The six projects and companion DVD offer excellent views of the hand tools in use, and the critical body positioning necessary."
The following images are excerpts from my new book. The introduction as well as a sneak peak at three of the six 'furniture project chapters'.
The book also features five more plans for workbench appliances; a shooting board, bench hook, miter hook, winding sticks and Krenov inspired saw horses. Take a look inside and see what you think. You'll also get a free DVD that will walk you through all of the hand tools I used in these projects; from Lie Nielsen to Lee Valley we'll take a close look at the more popular manufacturers on the market today and I'll discuss the pros and cons of each. This will really help out the beginner who can sometimes feel overwhelmed when starting the journey into wood working.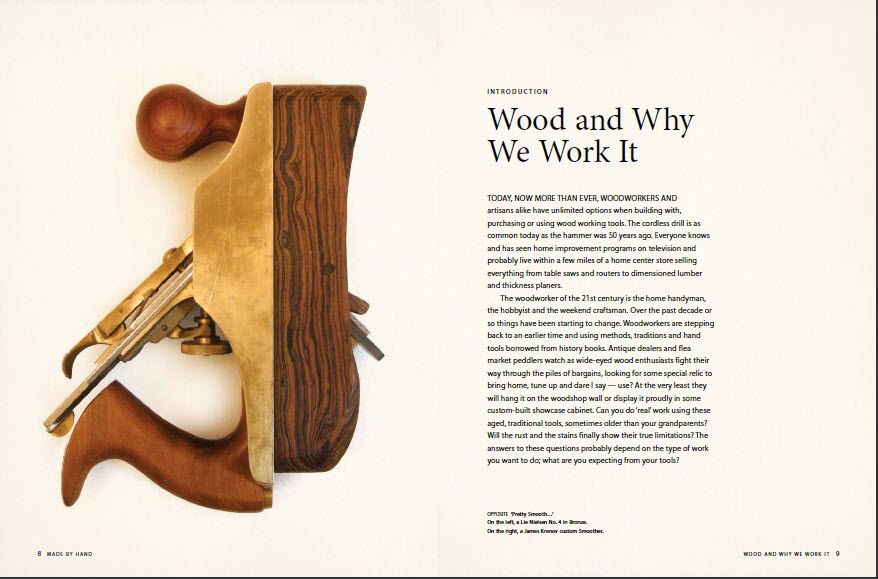 I'm more than willing to help you out along the way when you start making these projects yourself through e-mail as well as my blog.
Thanks for reading and happy shavings!
Tom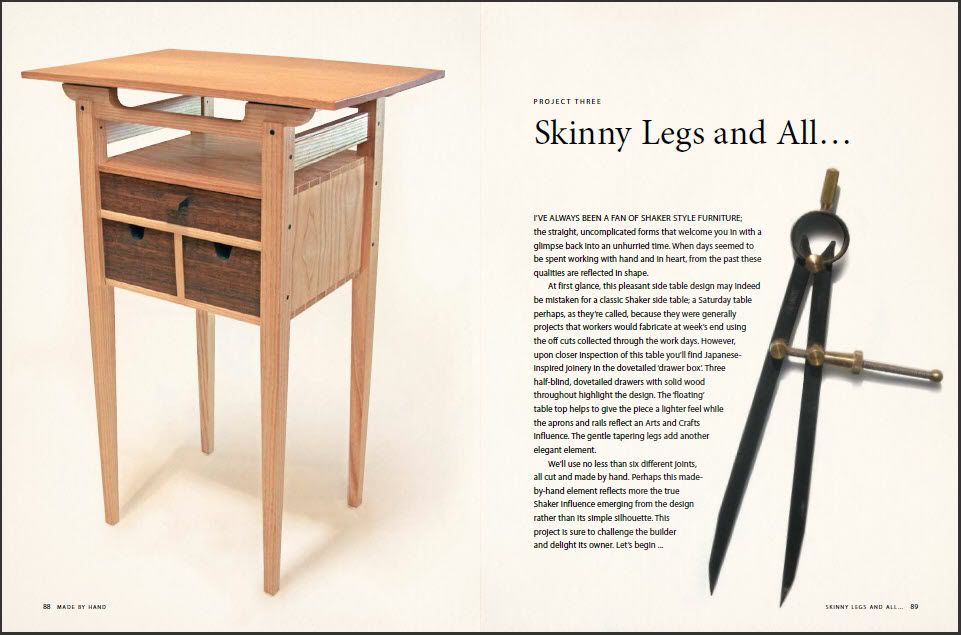 -- tom fidgen, www.theUnpluggedWoodshop.com
---