Discussion Starter
·
#1
·
Phase 1
As of this posting I'm 2 days shy of being 53 years old and during the past 2 year (since 2008) I've done more projects then I ever have. Just goes to show what a "new" wife will do to a man (or is the FOR a man)!!! All of these projects have been completed using hand power tools - a nice set of Ridgid Cordless to be exact. And each of these projects always seems to take far longer then I estimated. A typical two day project can take upwards of 6 weeks. Some of this time is eaten up by the limited time I have to devote, while the majority of it is blown away by my limited knowledge. Then there is the second and third guessing myself, followed by measure 3 - 4 times, cut once… buy more lumber syndrome, and the infamous "let's just start over."
The workshop project contained many of these, and especially the later. After getting a good portion of the electric ran, insulation in, and peg boards up, my wife says "… ya know if we were to…. Down comes the walls, out comes the insulation….
Below are a few more photos of the project. If you have read my profile or the write up in the Workshop section, you already know that these tools now in my workshop where my fathers.
This was my fathers basement workshop
: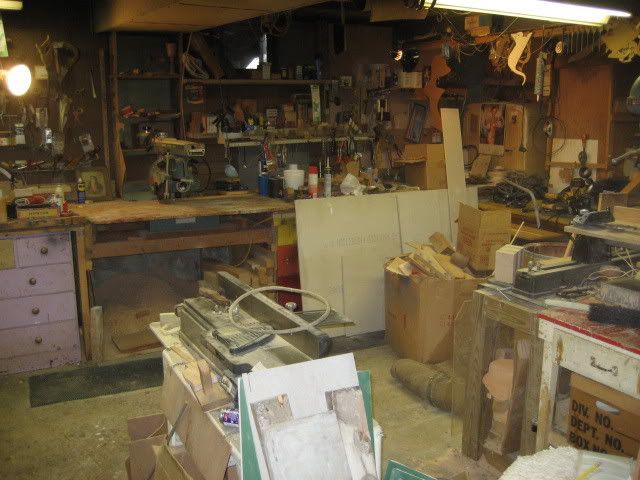 Dad's 2nd workshop in the backyard shed
:
My Mess before the renuvation
: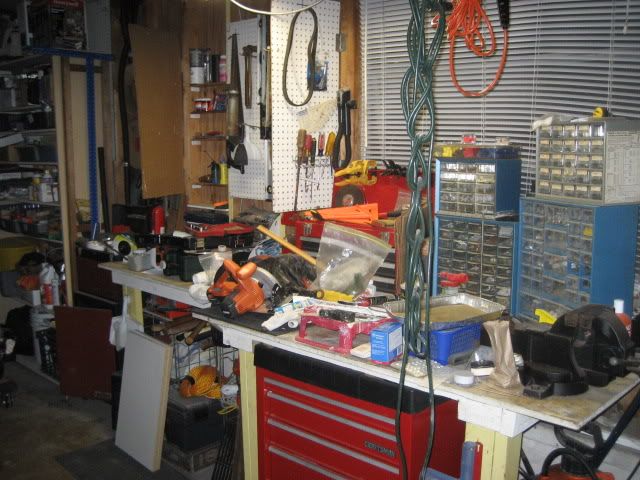 A Little Termite Damage
:
Let the work begin
!!: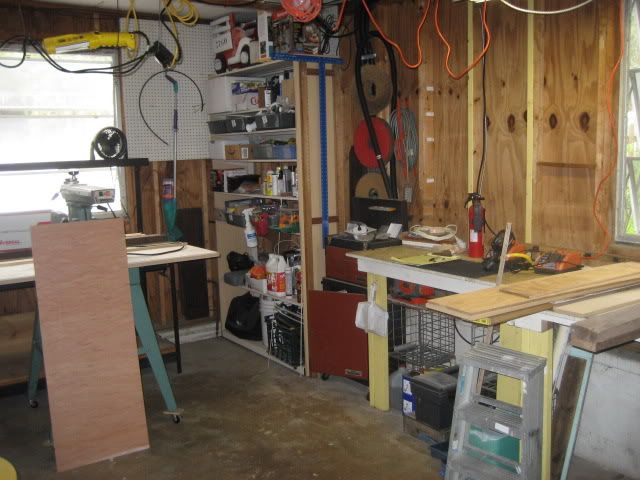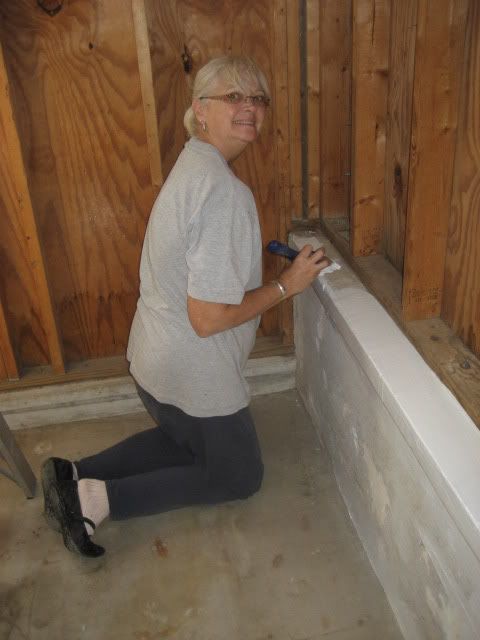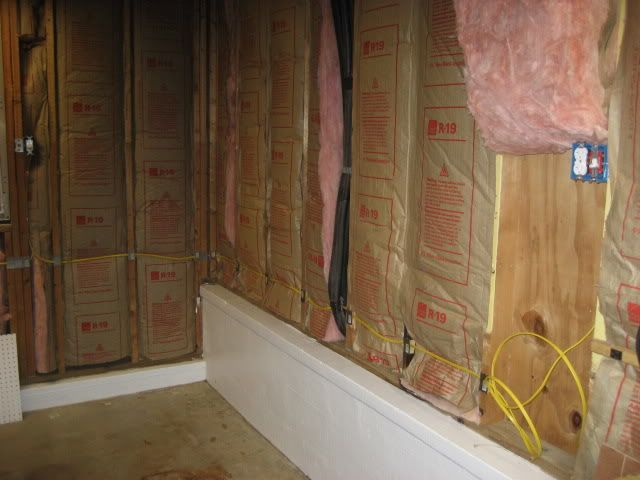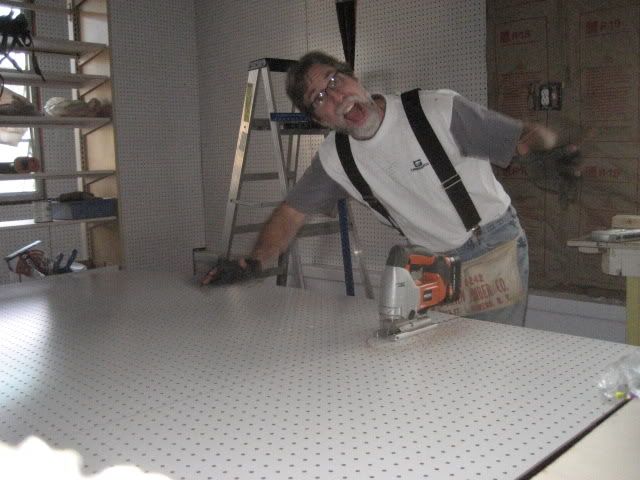 Termite Damage Repaired
: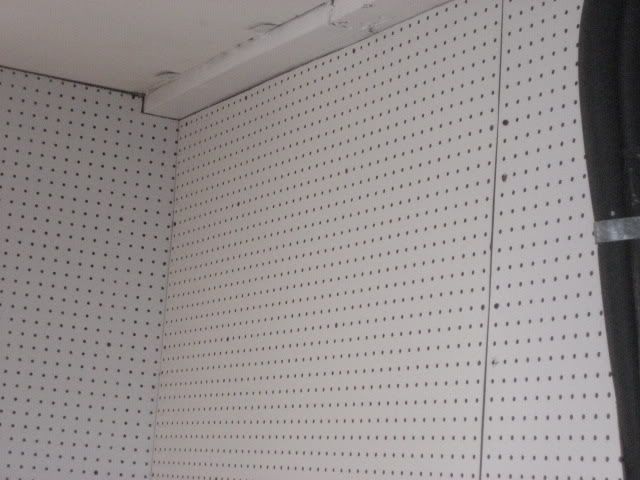 Using the 3rd Hand from Fact Cap
to hold up the molding
Rust Removal
- before photos: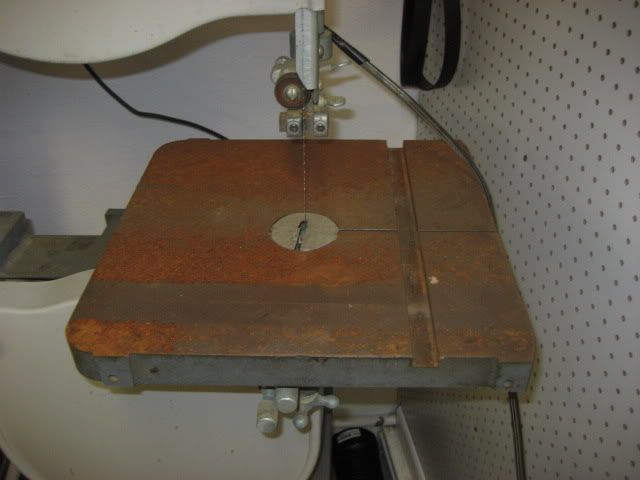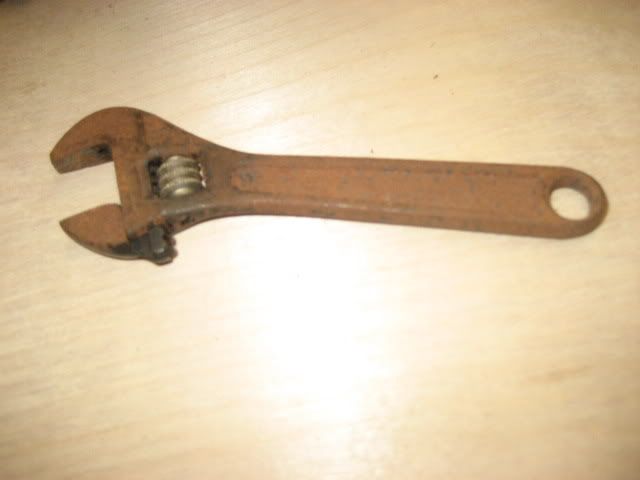 Evapo-Rust to the rescue
here are the after photos. I learned about
Evapo-Rust
from a forum devoted to Radial Arm Saws. I bought it at Harbour Freight for under $20.00. As you can see, it does a GREAT job. While the lable suggest soaking in a bucket, this just wasn't going to happen. I used a paint brush to apply. I let it sit about an hour and then washed it off. I then reapplied and let it sit about 20 - 30 mins and rinsed again. I did this several times. Once I was satisfied that it was not going to get any better, I applied a thin coating of 5-30 motor oil to the surface and rubbed it in very well. 3 weeks later… no signs of rust returning.
Phase One Completed
!!!: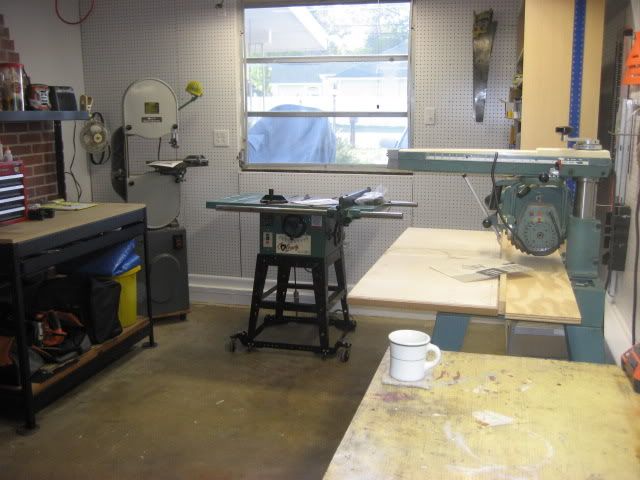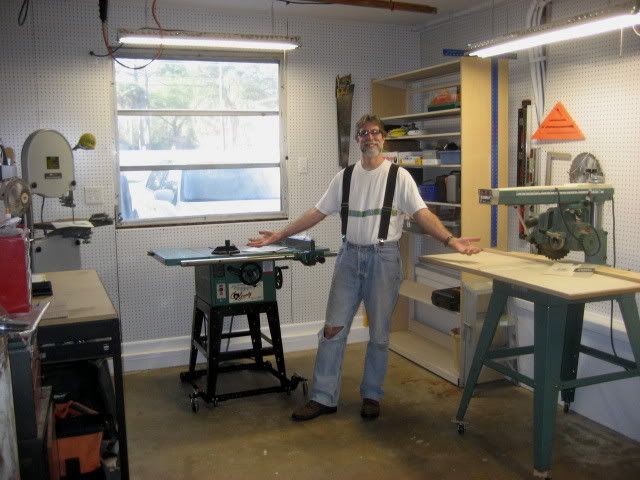 Thanks for visiting. Phase two will see organization so I can actually find my wrenches and other tools which have been moved and removed again and again during the past many months. Plus the addition of other power tools still sitting on the back porch.