Discussion Starter
·
#1
·
The Base
Just before I went to buy that stuff for
my daughters toddler bed
, I was thumbing through this magazine I bought a couple years ago. One of those "greatest projects" magazines you see at the register at Lowes or Home Depot. Anyway, I saw a plan for a work table I thought was pretty basic, fit my needs, and would be something I could do on a Saturday. So I bought the 16 carriage bolts, three 2×6's, and four 2×4's I needed that day along with the toddler bed materials.
I wish I would have put it together before I made her bed. It was a struggle assembling that thing on either of my current "work tables". One of them is a portion of a 3/4" sheet of plywood I clamp down to my table saw. And here is my other: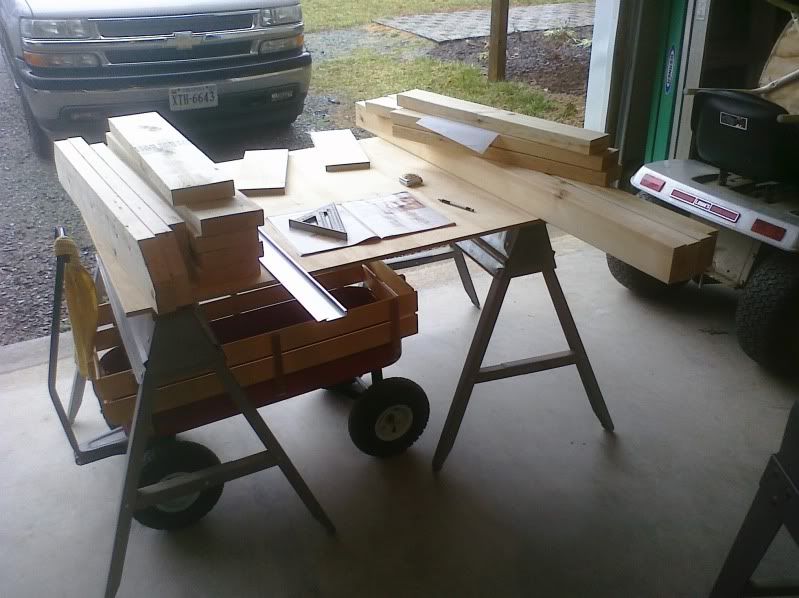 Yep. Two saw horses with a sheet of plywood accross them. So obviously I needed something I could work and/or assemble things on.
Down the road, once I've honed my skills and know exactly what I want, I'll build that all impressive workbench. But right now, I want something that is simple and cheap and that I can move around the shop if I need to.
I haven't bought the 2 sheets of 3/4" plywood I need for the top. Or the hardwood to protect the edges. But I do have the 1/8" hardboard that will be the table top. And the picture above is the lumber cut down just before I started assembling yesterday.
I had a little help from my daughter. After I drilled the 3/8" holes, she put the carriage bolts in and yell "HAMMER". After I'd hammer them in she'd put the washers on and attempt the nuts. She's a doll.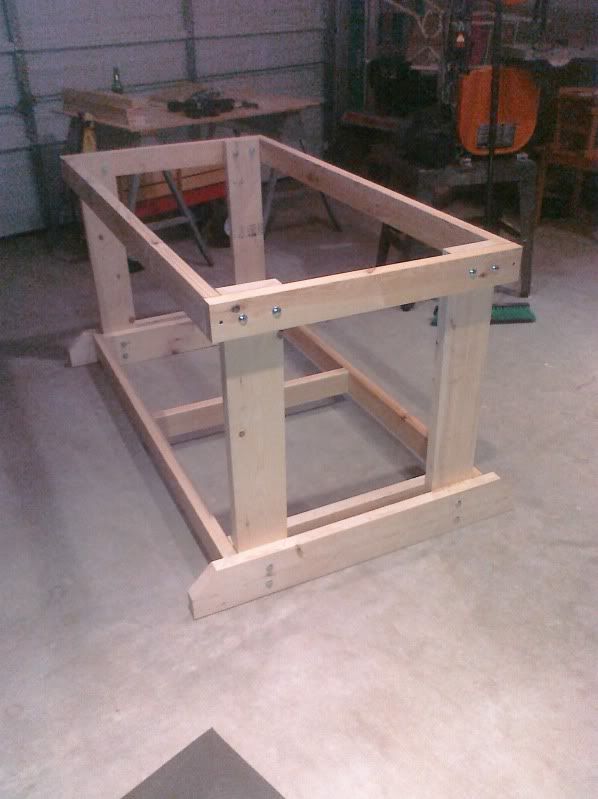 As I was cleaning up, I tore down my old workbench. Here's the last known picture of her just before she was disassembled:
I'll blog with more pics once I'm complete. Hopefully soon.