This is what my Rosewood piece looks like after I removed the non-drying tacky Arm-R-Seal Poly with steel wool.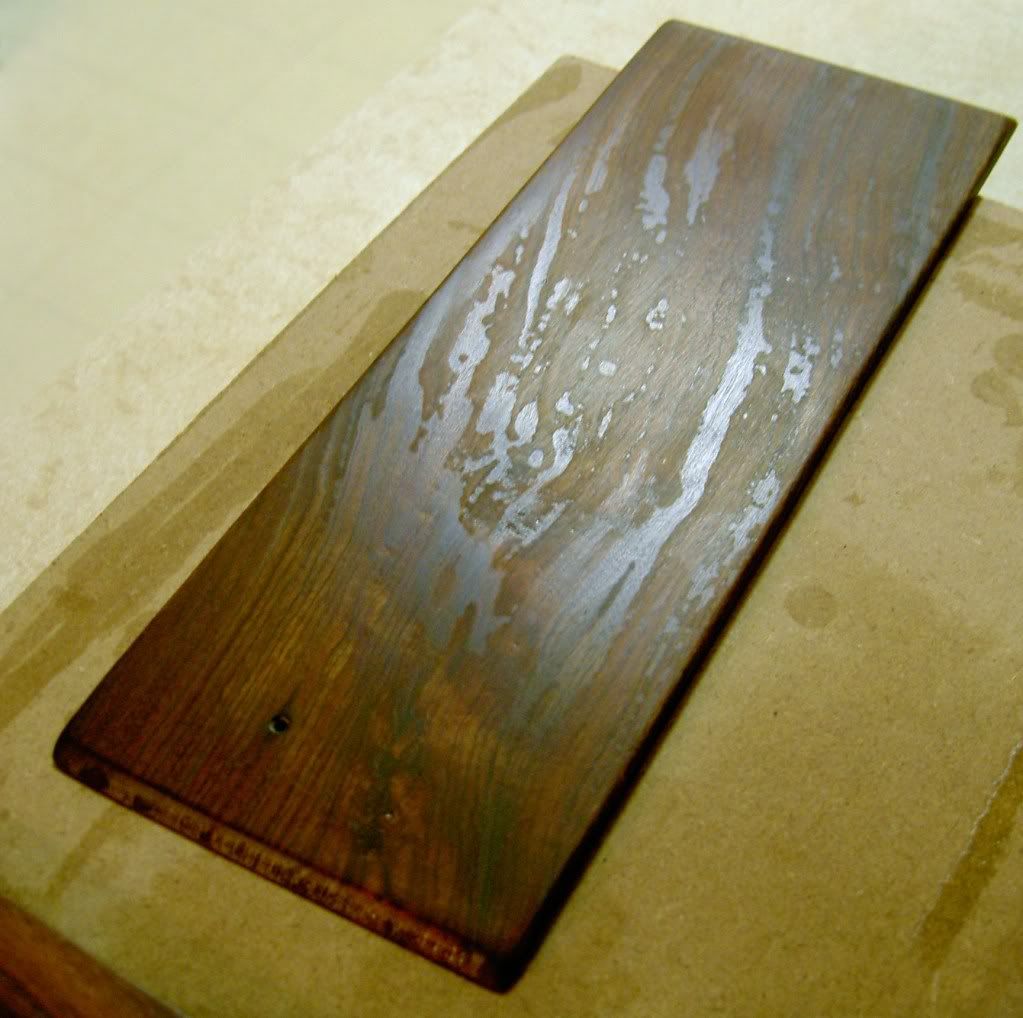 This is carried over from my Poly won't dry over Rosewood thread. It stopped getting views, so I started this thread. As a reminder, I placed 5 coats of Watco Danish Oil on this, and allowed it to dry a couple of weeks. then placed Arm-R-Seal Poly over the top, and six weeks later it still is tacky in places … So I tried to remove it with steel wool last night, and this is now how it looks.
Question is, if i now place a coat of Arm-R-Seal back over this, is it going to look right, and will it dry ? The haze areas make me wonder if this can be saved without stripping it completely.