This is our version of the wall storage system (aka: French Cleat) that was posted on LJ's by several members who incorporated it in their workshop (And thanks to Steve Korz for the instructions). With an abundance of odd shaped tools that have been accumulated over the years, this system works extremely well, as you can move the units around to make ultimate use of the space.
If you look closely, on the far right is a bar clamp holding a cane. I can hang them here while the glue dries and it's out of the way.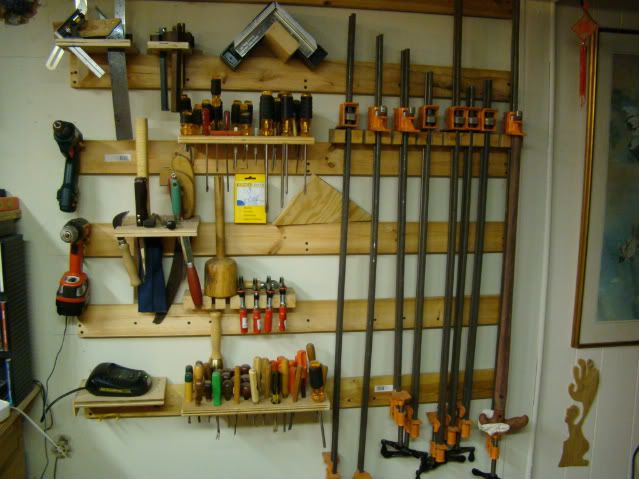 This was easy to construct and inexpensive, especially using found lumber from other projects. It replaced the old fashioned pegboard system, and one photo shows how messy the old pegboard system is compared to this new one.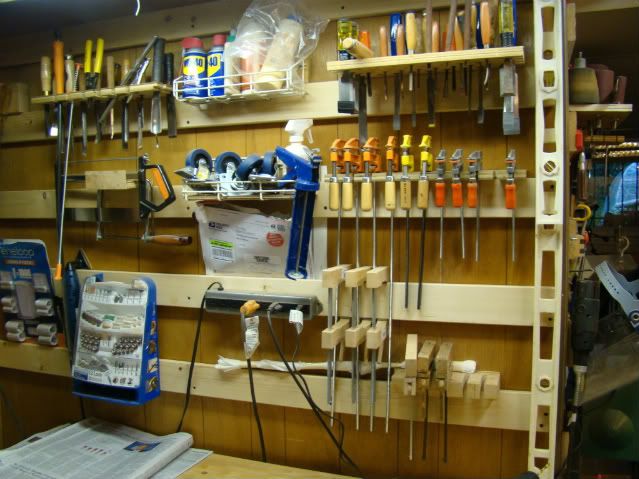 You can make custom holding trays for all your odd shaped tools instead of buying store bought racks that are always too small and inadequate, not to mention expensive.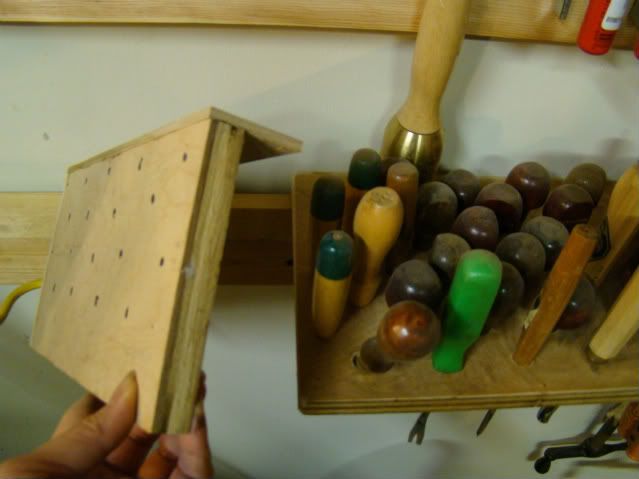 Here I am using the shaving mule to whittle down the cane shaft. I will use this method as much as possible as although it may take more time than using power tools, it is a quiet and very Zen way to work with wood. I can even watch a TV program or DVD, or listen to music, or just think while I hear the scraping of the spoke shaves against the wood. If the grain is too curly, I may need to resort to doing more work on the sander.
More photos to come!
Stay tuned, as the Tupperware Lady visits the wood workshop!: A dust collection bin for the radial arm saw.