Discussion Starter
·
#1
·
Ledger
During the summer months most of my woodworking are projects for outside . . . like my recent greenhouse project. This project is a deck on the rear of our house. You can see from the pic it is up pretty high (11ft of the ground) and it is over the stairwell going into the basement (another 8ft).
The first step is to remove the siding. A definite must is a siding removal tool. Cost $6 and allows you to unhook the siding for removal.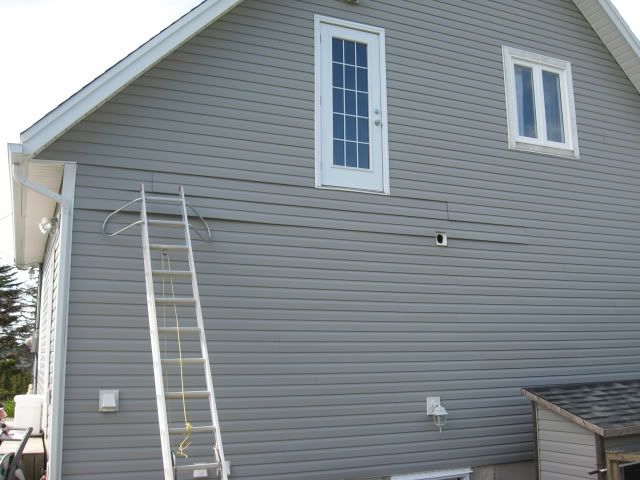 Here I have all the siding removed and you can see the Tyvec underneath.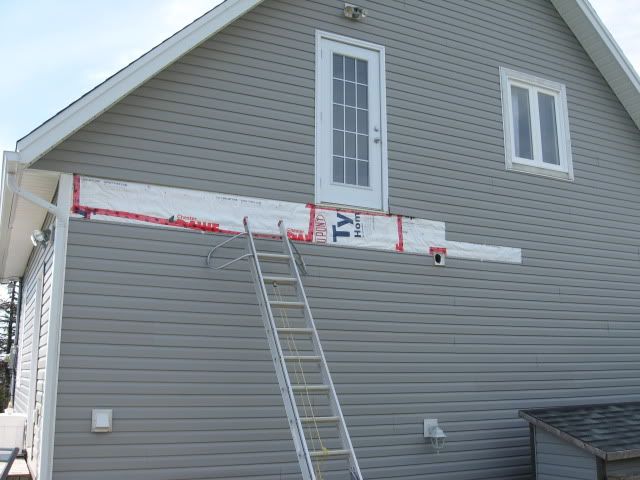 Next I had to attach the 2×10x12 to the wall. I attached two strap to it and while I slid it up the ladder, DW pulled on the straps. She held it in place while I popped in a couple of long screws to temporarily hold it in place. I found the studs and then attached the ledger with countersunk 3 1\2 inch 5\8 galvanized lag bolts with washers.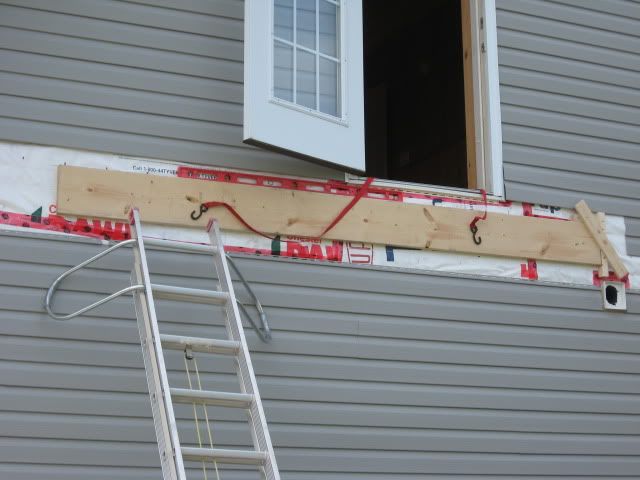 I then attached the aluminum flashing over the board. I had this bent by a siding contractor who gave me a couple of tips on its installation. I then installed the J-trim around the flashing.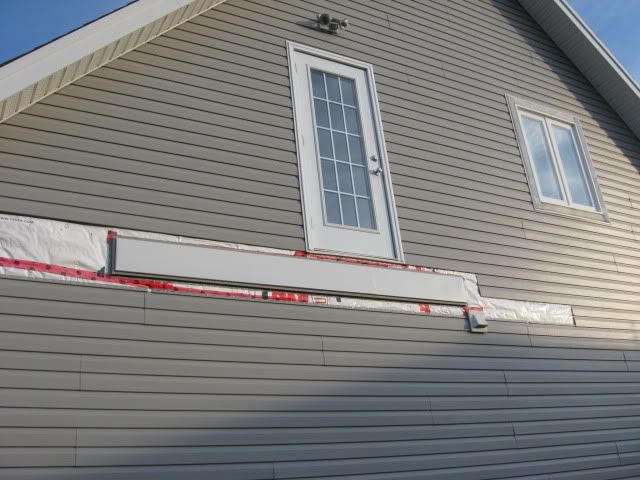 Then came the reinstalling of the siding. I measured and marked . . . measured again . . . measured one more time and checked my mark on the siding. I only got once chance at cutting the siding as the stuff I removed is a little lighter in colour than new stuff.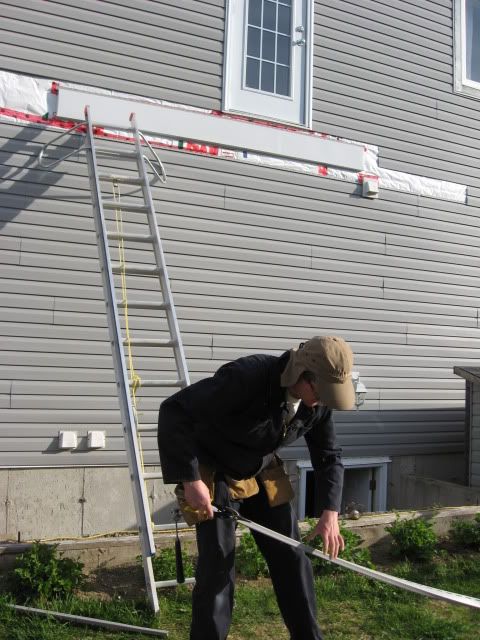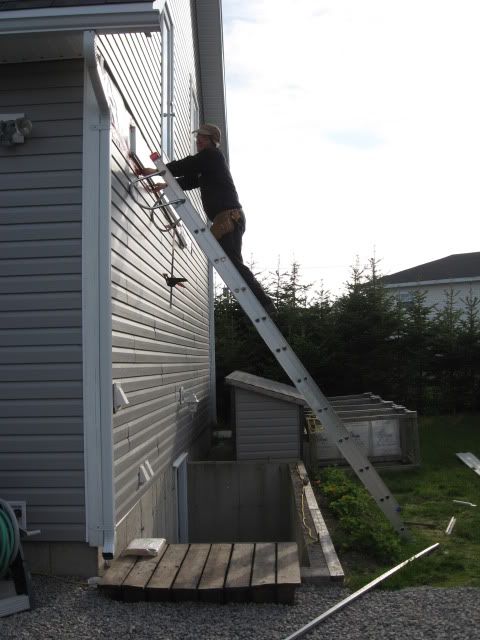 All my measurement worked out, the siding went back in place and here is the finishaed stage one.