Discussion Starter
·
#1
·
Escher Vibe
Following on from yesterday's 'Trip to the Wood Shop' let me show you where the Escher vibe has taken me.
Well to this
A beautifully simple, yet impossible pattern. Look at it long enough and you'll see why the three dimensional world it represents is impossible. Even if you accept that its possible as a pattern in two dimensions ( you have to you're looking at it) then the long slim rods and the triangles are possible to make in wood but the cubes that the rods go into would be a nightmare to cut out, even with a scroll saw.
What we need to do is reduce the pattern into repeatable, manageable pieces. You'll have to trust me on the first stage (have I ever lied to you?)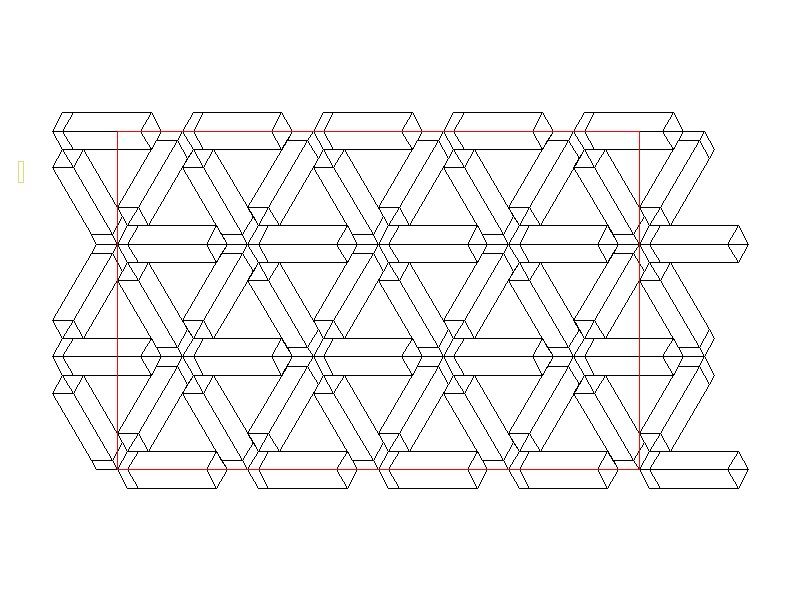 OK thats gone over to the right of the screen but you can see what I've done. Simply by extending the lines at the ends of the long rods the pattern is now reduced to only rhomboids and triangles. Both possible to cut in wood. All I have to do to maintain the illusion of the sides of the cubes being a single entity is to keep the grain direction consistant and minimise the visibility of the joins by accurate cutting. The thin red rectangle is the area of the pattern I intend to make in wood.
These are the pieces the pattern is reduced to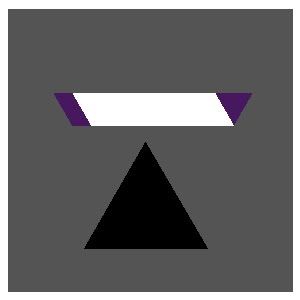 Materials will be Ebony, Sycamore and Purpleheart. I don't know if you can get your head around this at this stage. I apologise in advance if you can't. I know some of my patterns screw with other LJ's minds. Suffice it to say that Escher's screw with mine. I think that with 82 of the top shapes and 27 triangles (or parts thereof) I will acheive this.
It should become more apparent what is happening :
1. Later when I have cut the wood shapes.
2. If the medication doesn't wear off.
I'll continue to post the pictures of what I'm doing, as I do it and even if you can't get it at the time I'm sure that when (or should I say IF) the pattern starts emerging you'll be able to look back and see where my train of thought was going. All I can say is 'Good Luck', we are both going to need it and trust me. I believe the impossible is possible and I hope to show it to you. If I don't suceed at least I will have had a bloody good try and you can all have a good laugh on me. I suspect that some of you are already thinking 'He's really lost the plot this time'. We shall see…...........