Discussion Starter
·
#1
·
SCORE!!!
A very good friend of mine has a father that is an avid woodworker. He chip carves, and makes many other things such as wooden spoons and the like on his drawhorse. He's a very talented man. Anyway, he decided that he wanted a new stationary belt sander, and bought one. The older stationary sander was a Craftsman, and it had a few years under its belt. The sander sat in the corner of the barn near the tractors, and one day my friend asked his dad if he wanted to get rid of it. He said, "You're not using that thing, why don't you give it to Steve?" "Well, OK" was his reply.
Sooo, I hurried up there to his house today and latched onto it. It's a gem. It's in really good shape, and has a 1/2 hp motor on it. Even the belt is in good shape. It has all of its original attachments, including the disk sander. The best thing about it is that the only place there is any plastic is on the electrical cord to the motor, it's all cast iron and steel. It's heavy.
Now, backtrack about 5 years. I went to a farm auction one day and bought a box of stuff that came with some old wooden bar clamps that I wanted really bad. I didn't know what was in the box, but it didn't matter because I paid well under what the clamps were worth. I got the box home and inside were some large belts for a belt sander. However, at the time, they didn't fit anything I had.
Now, back to present day. I cleaned my shop out about a month ago and I found those belts again. I thought, "These are in really good shape, so I'm not going to throw them away. I can always cut them up and use them on my orbital sander."
Well, I got the sander home today and remembererd that I had the belts. They fit the stationary sander perfectly!!! So, now I'm set. I've been out in the shop for the last few hours fine tuning the sander and removing some of the rust from the tabletops. The startup was a little slow, but after some polishing, the belt runs across the table with minimal friction. The sander works fantastic. AND, the best part was it was FREE!!! I oiled some bearings that sounded like they had a little squeal in them. They don't make noise anymore after the oil. When I get around to taking it apart and giving it a good cleaning, then I'll probably replace them.
I can't express enough thanks to my friends father for allowing me to have it. I'll have to go up to his place this fall and cut wood for him, or something. Here are some pics:
The Front-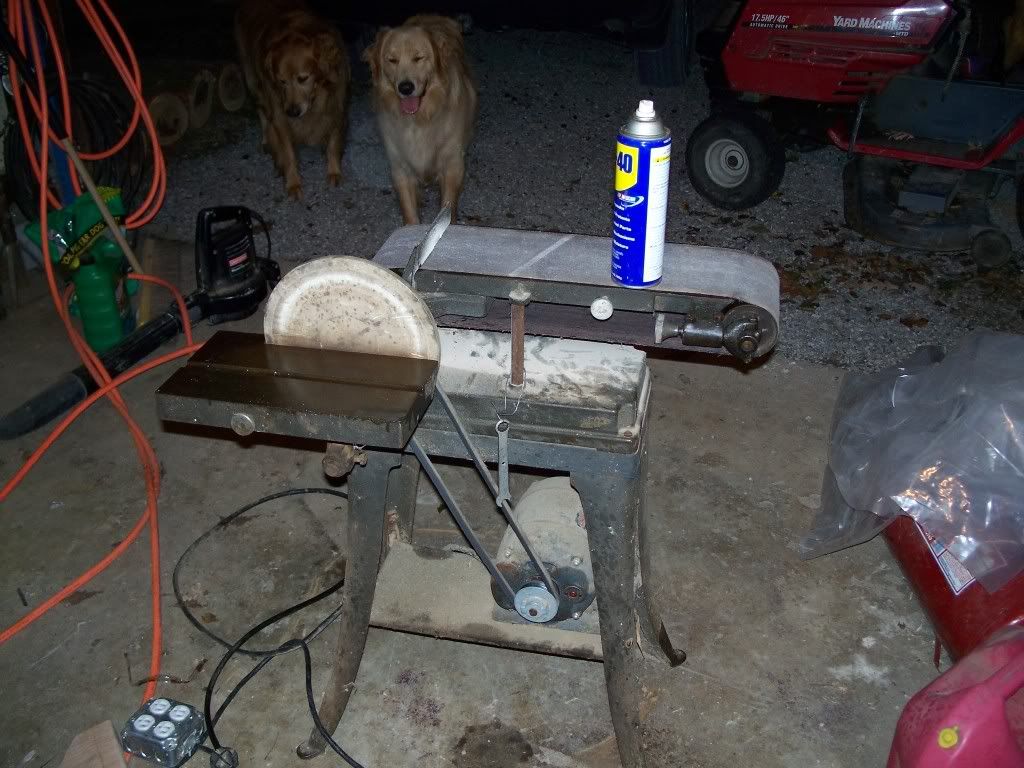 The Back-
The Front with the belt sander vertical and the disk sander table at 45 degrees-
The top and side-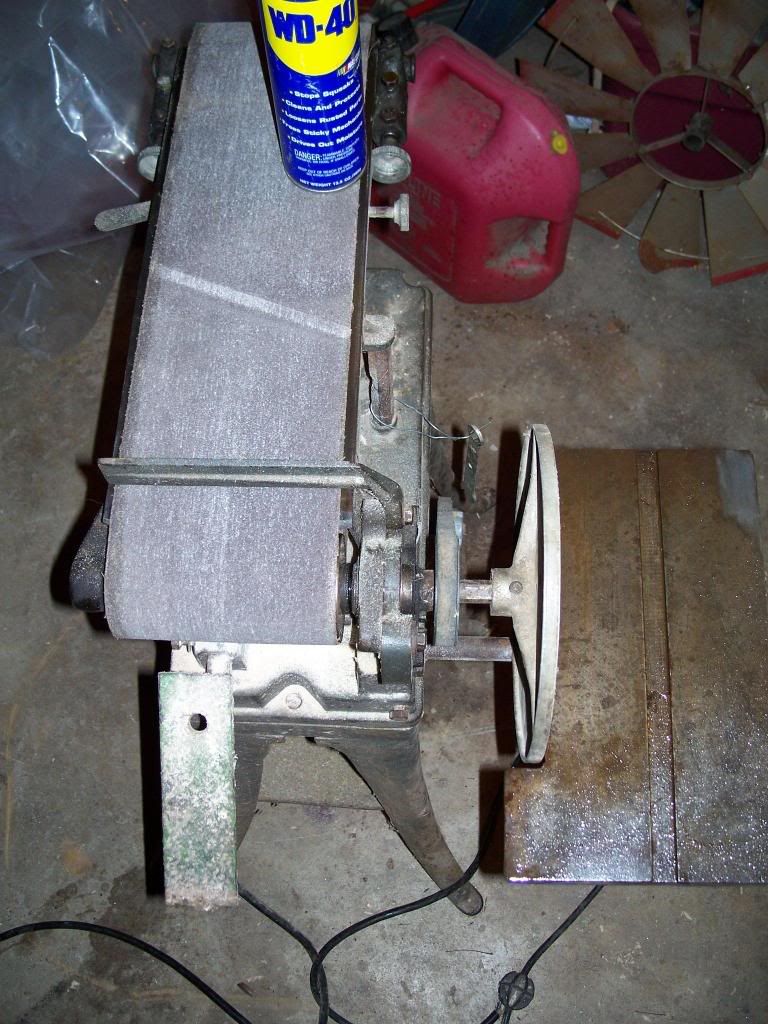 Thanks for looking…
-Steve