Discussion Starter
·
#1
·
Finally finished
I wanted to try my hand at making hand planes, the shop needs several.
Struggling with the design concept, I bought a book "Making Traditional Wooden Planes" by John M. Whelan, it was no novel but a good source of wood plane design info. It's worth reading if you're researching wooden hand planes.
Trying to keep the first plane simple I decided on making a small shoulder plane in the Krenov style.
Looking around my shop I found an old 1" chisel. It is harder than heck, so I took it apart and used my Dremel tool to narrow the tang to within about an inch of the edge.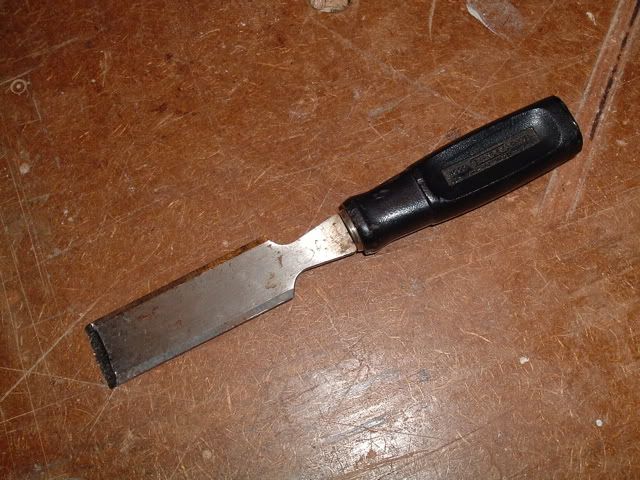 Having already made 1 attempt, the results weren't as desired. I had however thicknessed the oak slabs for the infill and sides.
25 degrees was the chosen bedding angle and I cut the front and rear pieces.
Using small pieces of double stick tape to hold the front and rear infills in place so I could fit the wedge.
I chose the lay-out and drilled and holes for hardwood reinforcing pegs through all three layers. I also drew up the relief cuts for the outer layers, and cut them out with my scoll saw.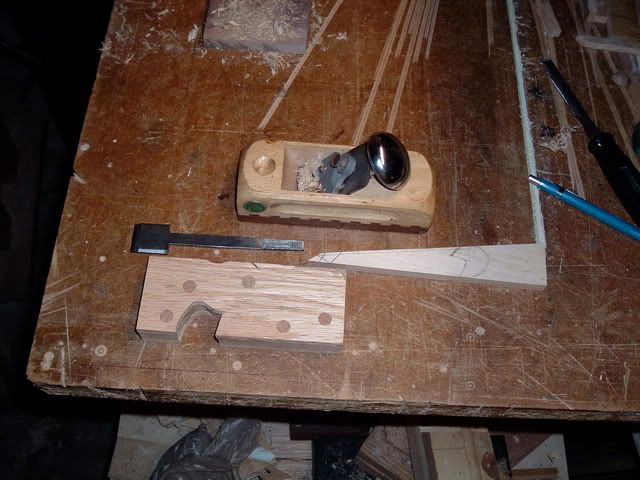 I used a piece of ash as the plane sole, fitted the rear portion, and glued it in place. After that dried I screwed the front in place taking this time to adjust the throat opening.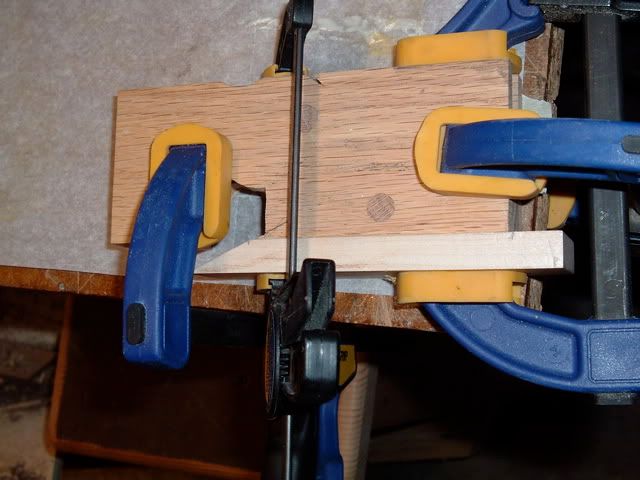 With all of the components at hand, I worked toward final fit-up. When the plane was completely assembled, I tensioned the wedge and started to flatten the front and rear portion of the sole. (Notice the change in sheen around the first inch or so near the mouth. That's how much the plane nose flexes with the wedge tightened).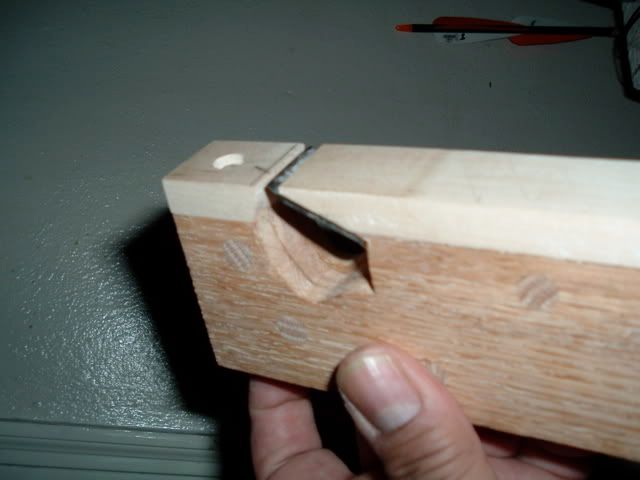 I didn't glue the nose portion on so that I could replace it to compensate for wear. Any thinning of the plane sole will only make the mouth opening larger.
At this point the plane of technically complete, so while it was still all square I decided to add a front tote and either a provision for a rear tote or "tap button" so that hammer blows for adjustment doesn't damage the plane body
Now it's time to start smoothing the edges for comfort.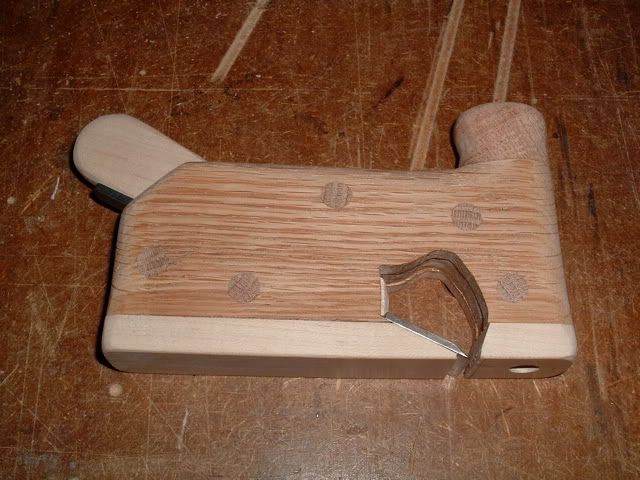 It's almost done but I have made a few shavings with it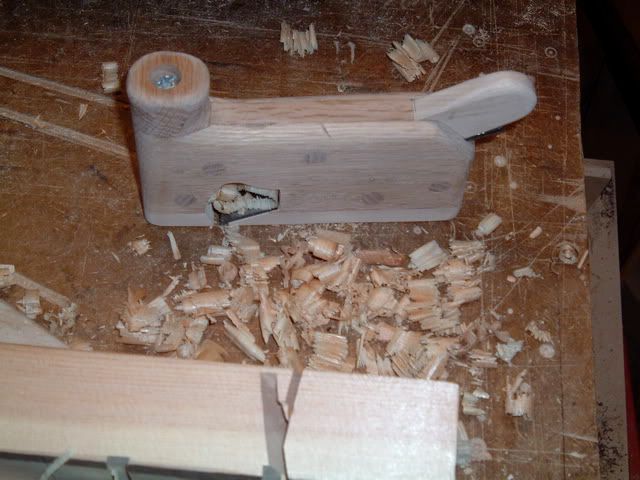 Now I have to learn the feel of adjusting the blade with hammer taps
Thanks for looking guys.
later,