Discussion Starter
·
#1
·
Router Table Cabinet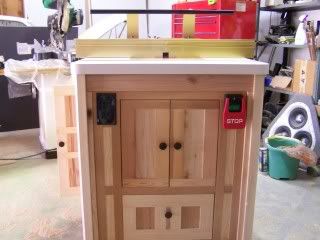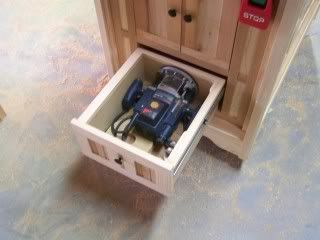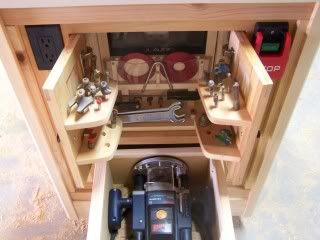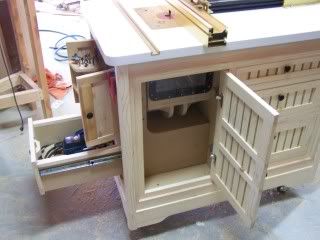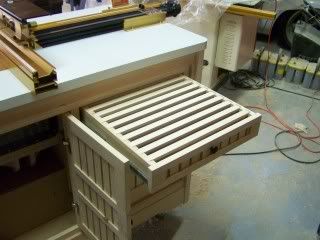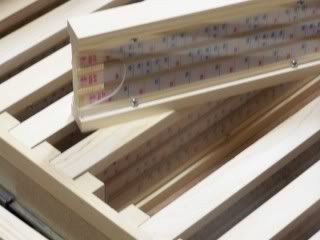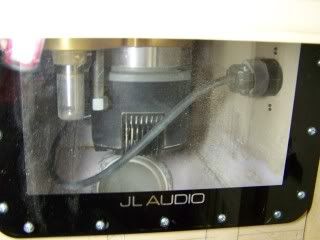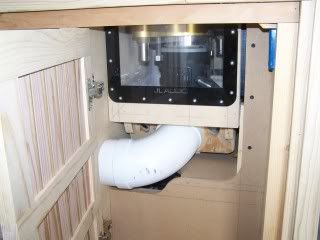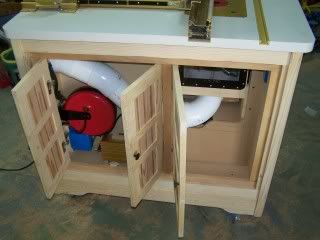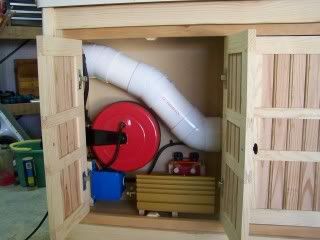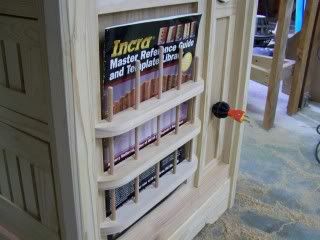 This is a router table I'm working on for my shop. I was able to incorporate most the features I needed and plan to use it often. It isn't finished but most the major parts are in place. I purchased the Incra twin linear, router table top, woodpeckers router lift and the porter cable 7518 motor from Woodpeckers Inc back in 2002 or 2003. Finally, she's in working order.
Since the last post I was able to complete the rear portion which really dressed up this side of my table. I needed a place to keep the large Incra template guide booklet handy. Again I included dowels in the construction of these new parts, this kept things looking uniform.
There's also a new picture of the inside of the vacuum enclosure.
Some of the important features include:
locking casters
16" ball bearing full extension slides for all 4 drawers
concealed hinges on the inset doors
grizzly power switch and aux power outlet on the front of the cabinet
Power is supplied by a 30 foot cord reel (I just installed a male plug to the end of the reel) built in
I put 3/8th" stained dowels in the panels of the doors and drawers on the sides
the dust collection enclosure is fabricated out of 1/2" mdf (the inside is smoothed, all corners have a 1" radius filled in and the bottom is made with an mdf frame and fiberglass in order to maximize dust flow) hooked up to 4" thin wall drain pipe (pvc)
the reason the two side doors open facing the operator is for future bit or accessory storage access
Incra template library drawer (I built a series of removable boards which house templates on both sides behind 1/8" lexan or acrylic)
plexi windows for viewing the router and lift in action
constructed from different types of pine and mdf
Future plans include:
trimming out the inside of the cabinet around the plexi windows
would like to add a Wixey digital router lift gauge
need a coat or three of Polystain or some finish haven't decided
use this table more and master all that its capable of!