One of our customers was making a box like The Wood Whisperer showed on video recently. He was routing out the inside and found his bit was a bit (no pun intended) too short. Of course he did the "logical" thing, he brought the bit out of the collet enough to compensate. After tightening well, (or so he thought) he began to rout six boxes. Everything was fine until box #6. Realizing it was no longer cutting, he checked to see what was wrong.
This is what he found lying inside the box: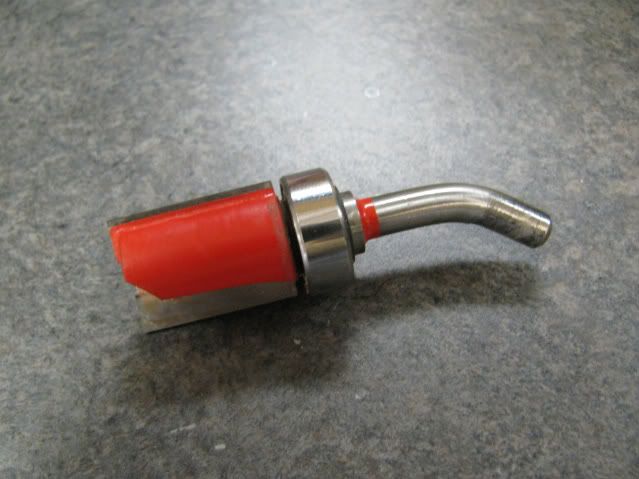 In all my years of woodworking, I've never seen this before.
Moral of this story---
We sell longer bits!