Hello,
I have been searching for quite a while here and in other places but could not find what I am looking for.
I am looking for the dimensions of the base of a round table in proportion to the table top.
I found all the information about the height, circomference ratio to people being seated and how far the legs need to support the top so the table does not flip (70% of the top).
I could not find the bottom base dimension (ratio) where the legs or pedestal meet as circle in the first picture.
Assuming my table top is 48" diameter (24 radius) and with an optional leaf of 20".
There must be a ratio or a simple way to determine that footprint in relation to the top.
The base will be square and I will have 4 curved legs like the second picture which is just to illustrate the what I am looking for.
What that style of legs called anyway?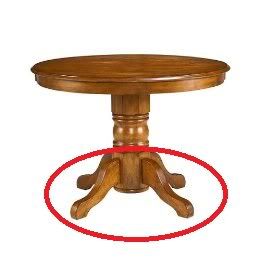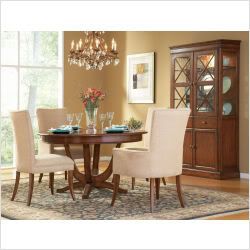 Thanks!