Delta - X5 6" Professional Jointer, Model 37-275X (Rating: 5)
After my little Craftsman 4" jointer died, circ 1951, I decided to up grade. I looked at a lot of brands and me being a big Delta fan I decided to go with there DeltaX5 6" professional jointer.
This machine comes in two boxes one contains the motor/stand, and other goodies. The other box has the jointer and fence system. Once again I have to deal with a heavy Delta box. The machine took about an hour to put together.. One thing that is nice is Delta already mounts the motor, and the bolts are loose so the woodworker can make any adjustments to motor.
One thing I might add is how quite this machine is. You could work all night with out waking anyone up.
This jointer is like the Porsche of jointers. Its got it'S class and a little blinnn…and the motor size is just right…
I bought this jointer at my local Woodcraft with 15% off..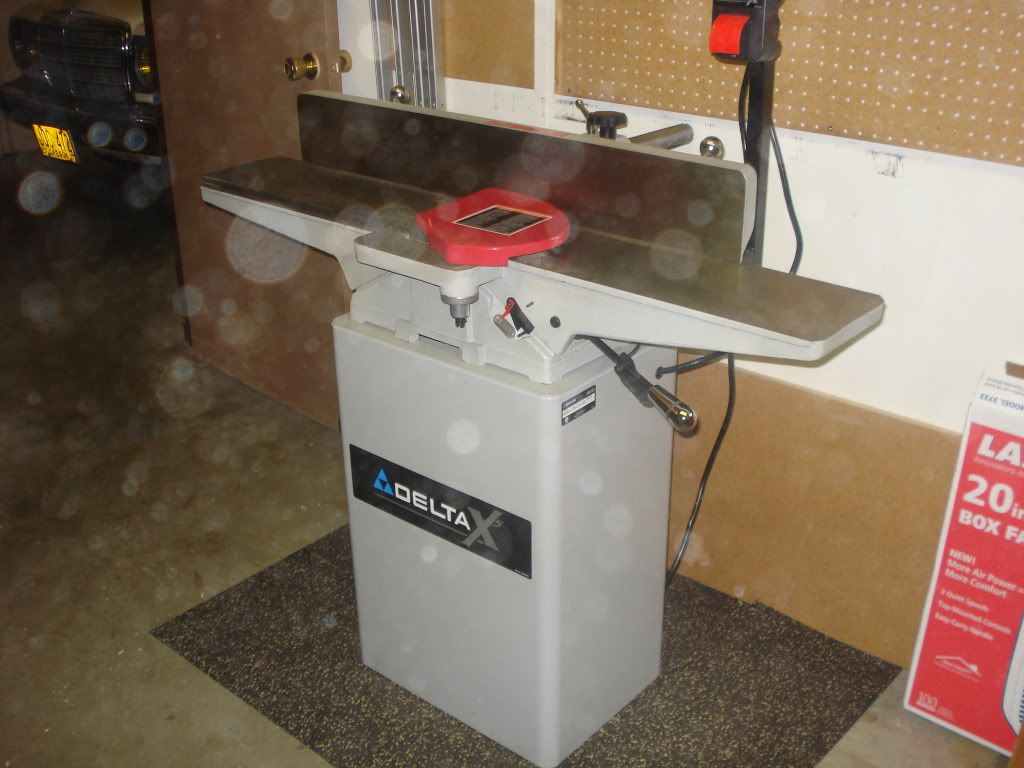 The jointer put together.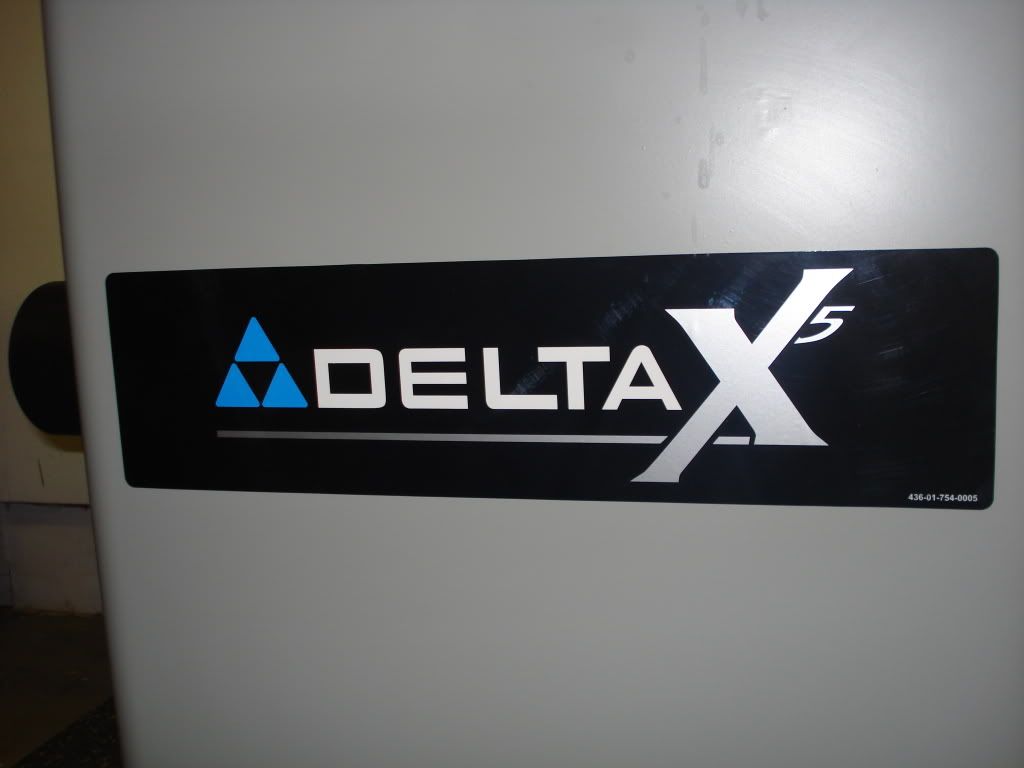 The X5 logo, you can't beat it.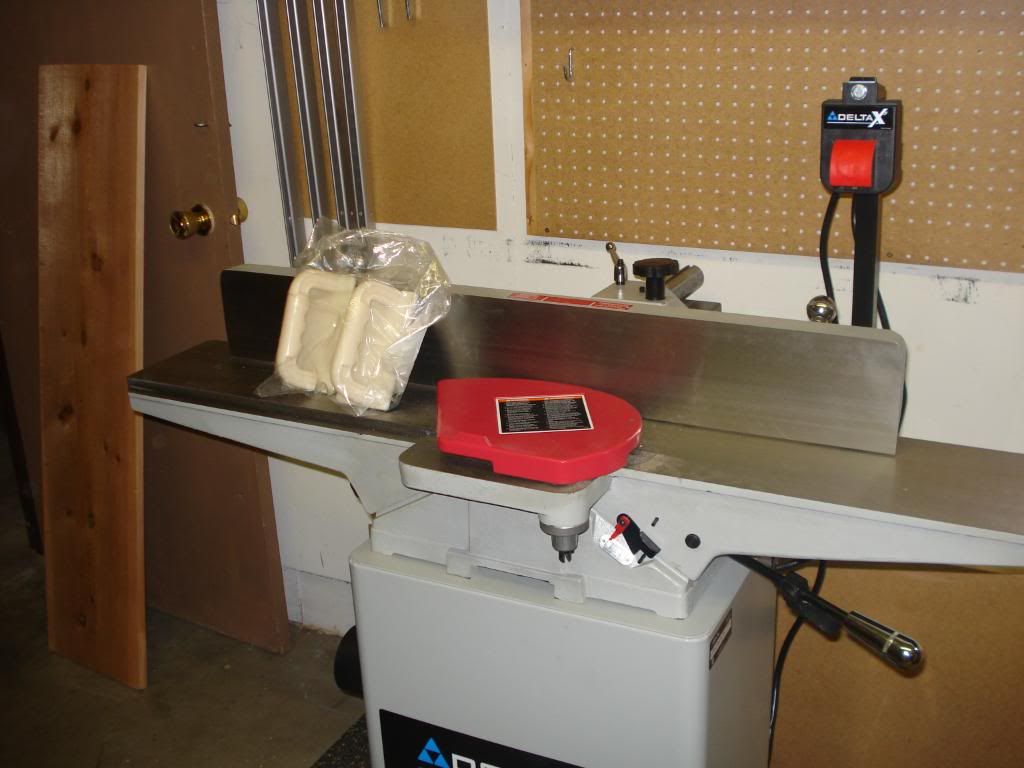 The jointer comes with a nice set of white push blocks..
You can beat Dust collection, so Delta provides you with a Dust Chute. If you don't like it can come off.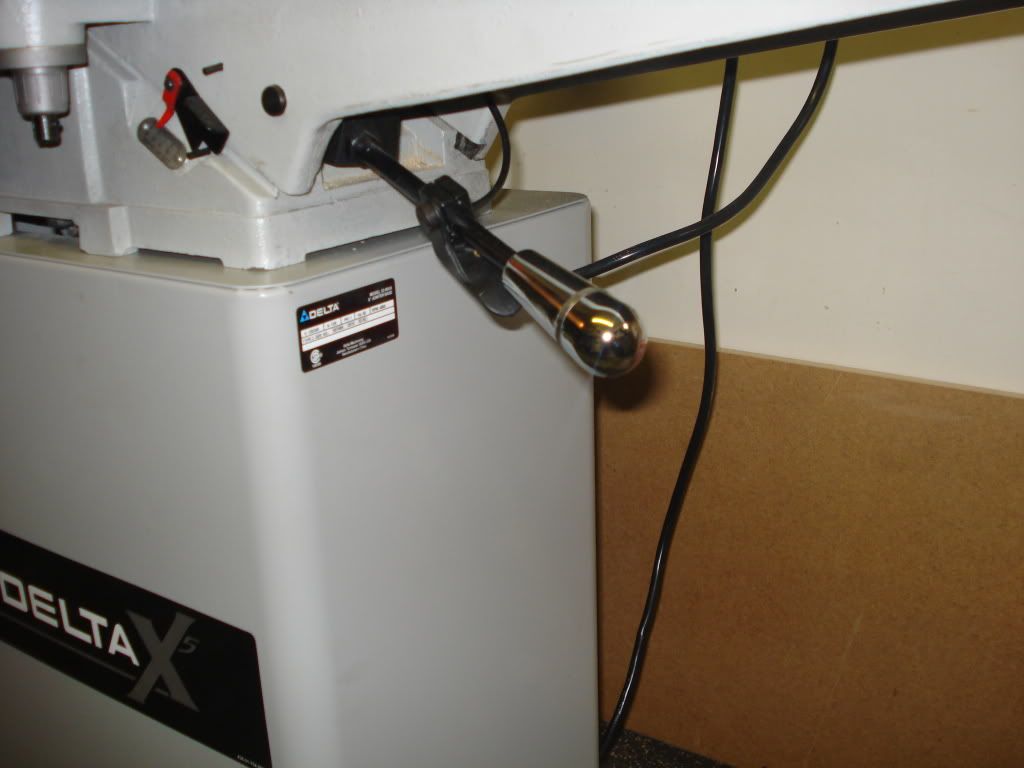 Depth handle. Really smooth, I like this better then the hand wheel types.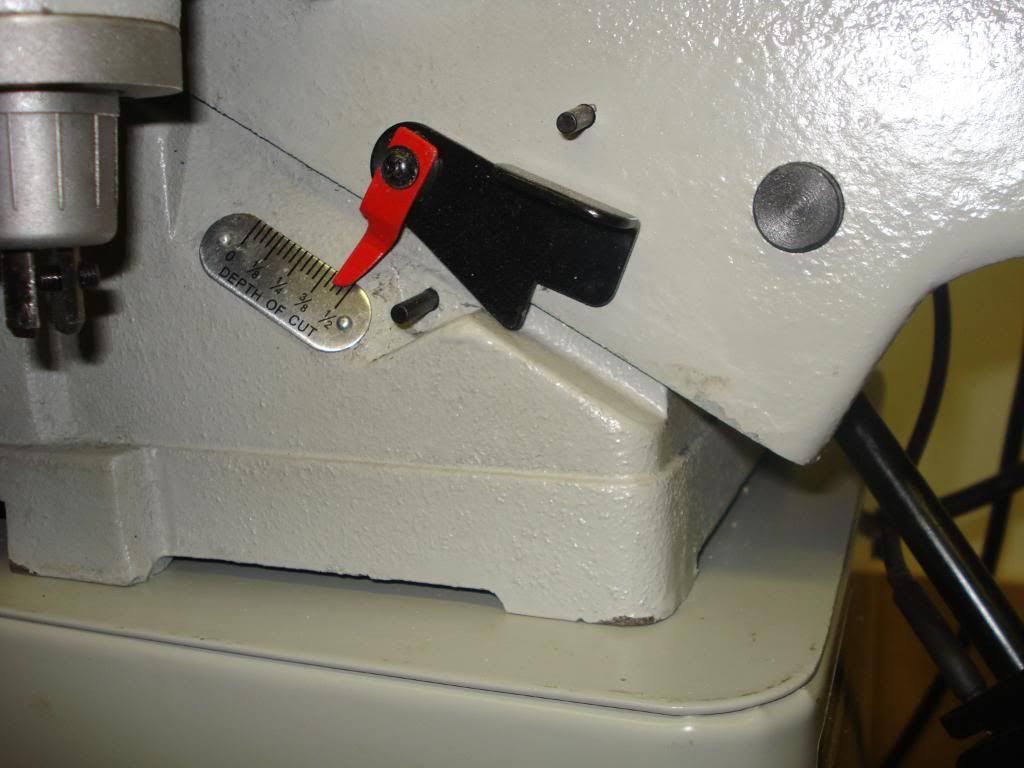 The Depth scale is very nice with two look sets and is very easy to read.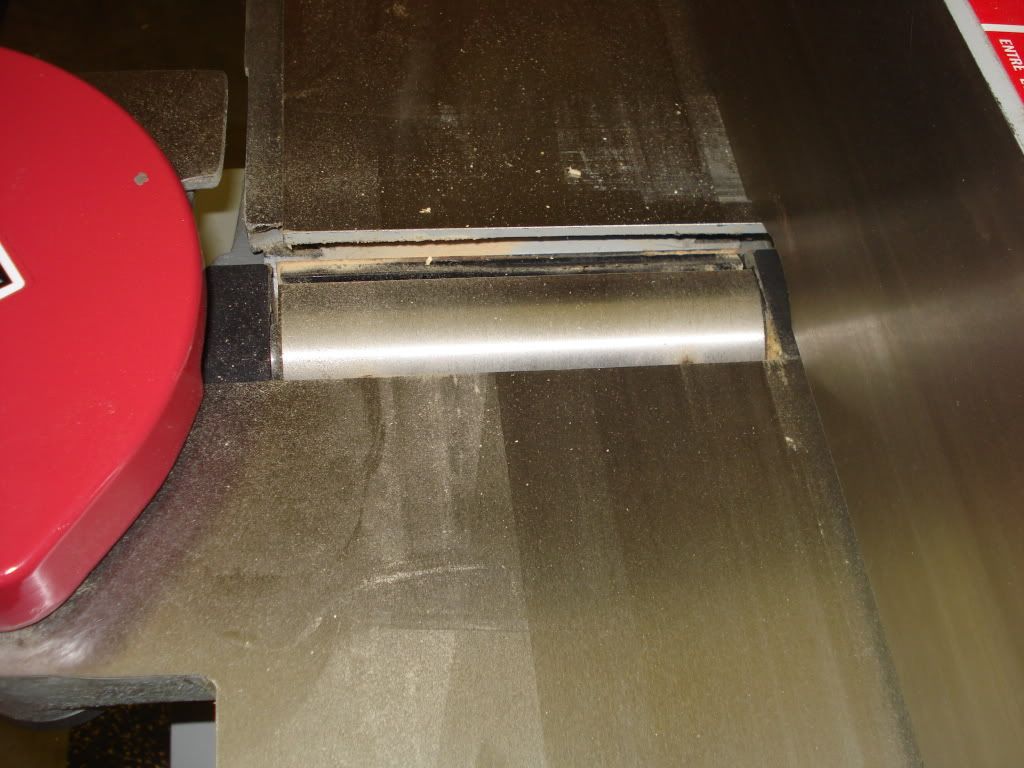 The jointer has a 6" quick release jointer head with 6" knives. (3 total)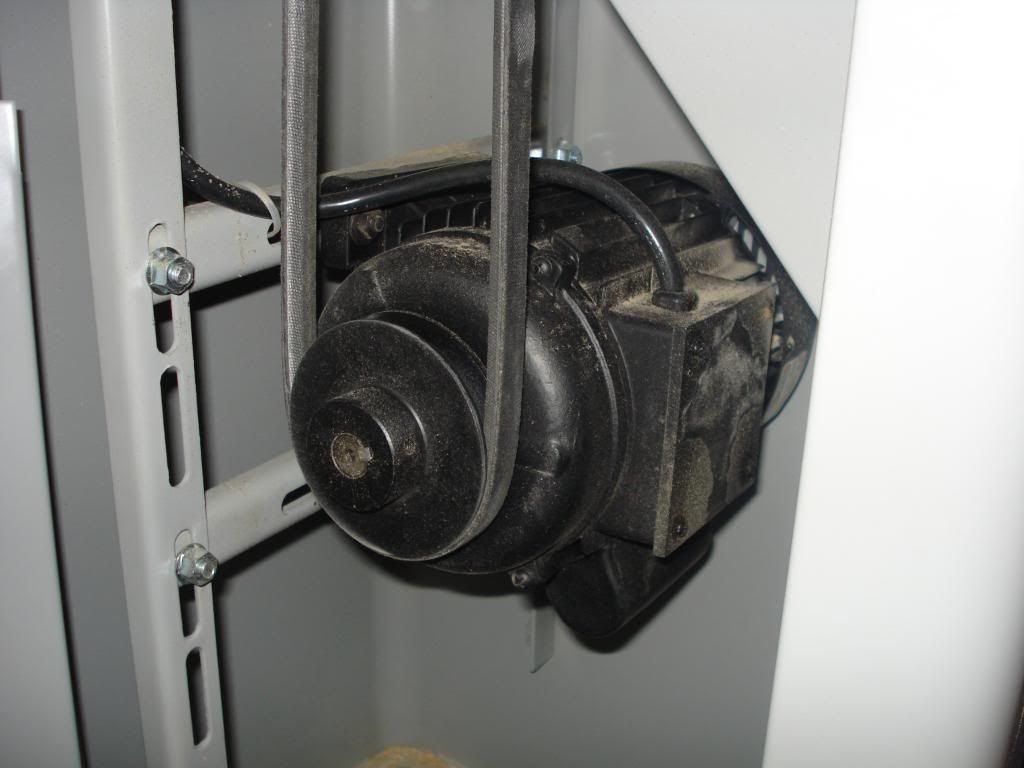 The jointer is powered by a 1 hp fin and fan cooled inclosed motor. You can run this bad boy for a long time.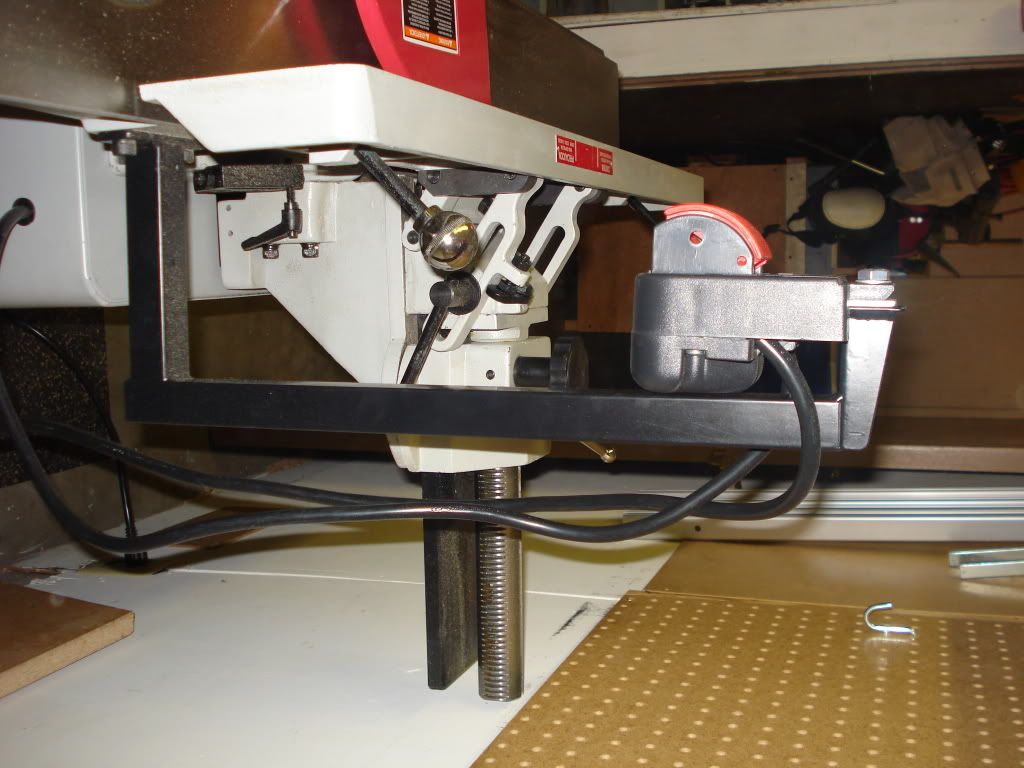 The switch is on a very well constructed support and is easy to turn on and off.
The Switch is a paddle switch which is very easy to turn on and off. 5 points for Delta…
Onto the Fence.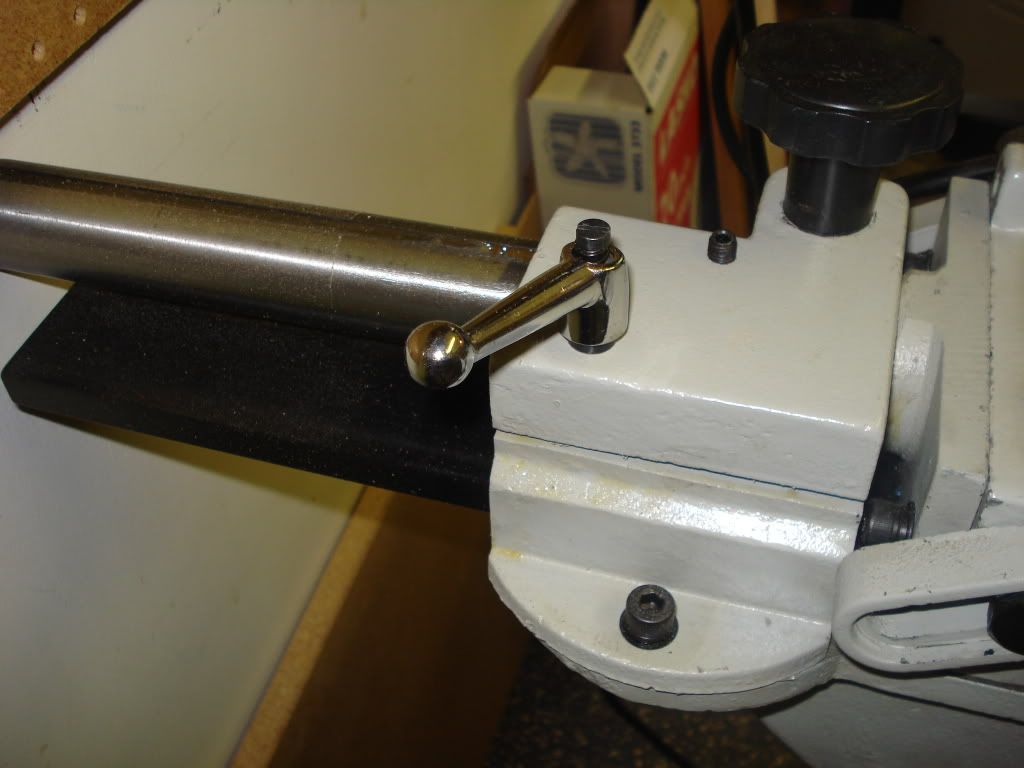 The Fence is mounted onto a rack and pinion system which is great. makes moving the fence easy, and smooth.
Move the little chrome lever and twist the black nob and the fence will move. Really nice Delta…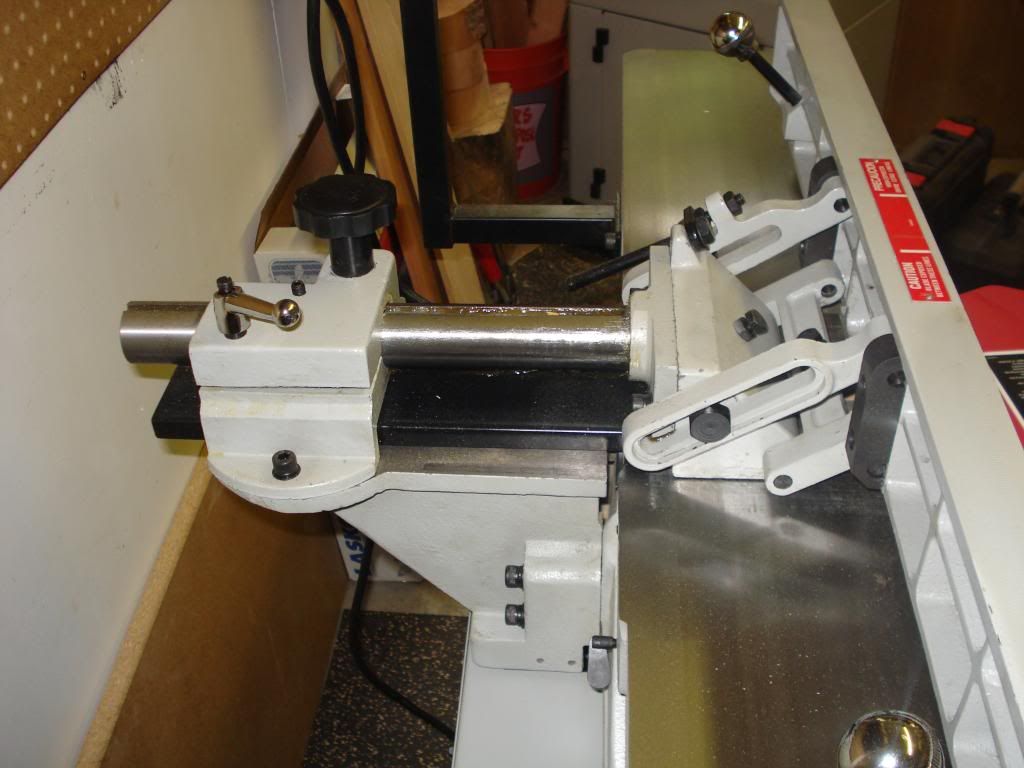 Away it goes.
The fence can be tilted 45 both back and front, with lifting this lever.
This little black lever is moved so the fence can tilt back 45.
Then with this nice chromed knob you can tilt the fence.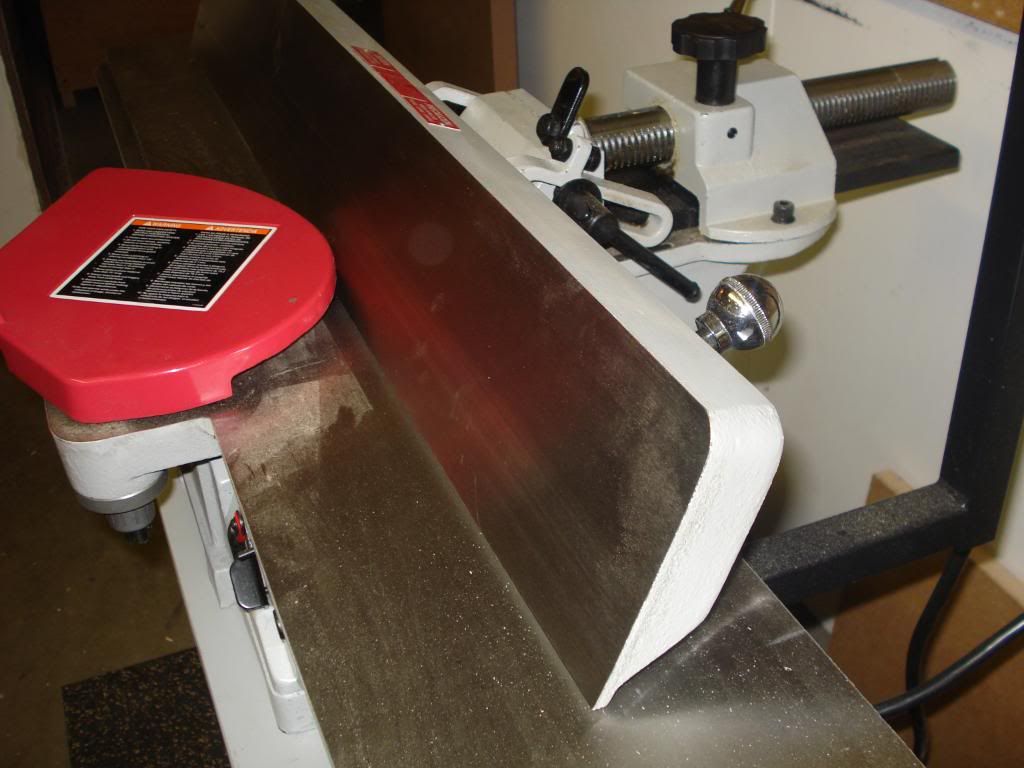 Other way…
As you can see this jointer can take anything you throw at it.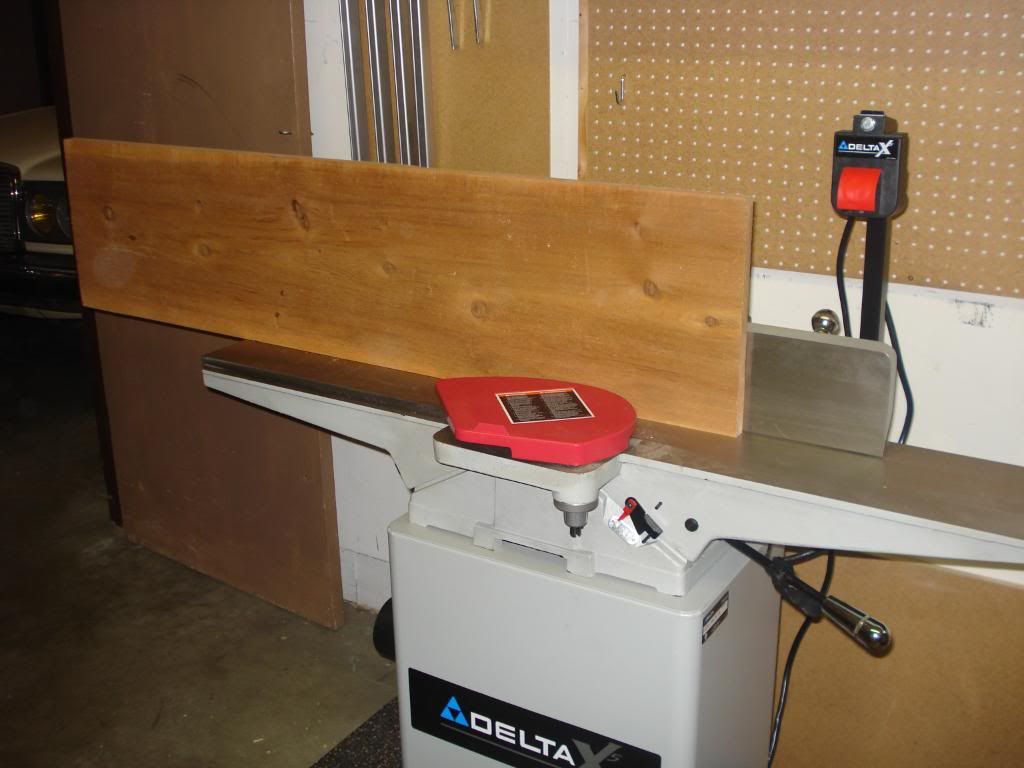 With the 46" long bed, long boards have no problems with support.
That is the end of the review.
This jointer was 98% trouble free.
I had a problem putting the cutter head guard on but was able to get it on and working.
Also the finish of the jointer was good, but the paint job was pealing in places, because of the oil.
I called Delta Machinery that day and they sent me a can of touch up paint and I got the paint the next day, no questions asked.
Thats why I buy Delta…
Whether you are a Pro, hobbyist, or DYI this jointer is a great jointer and will meet all your needs.
Thanks, Michael Frey
Portland, OR
FREY WOODWORKING INC.