Discussion Starter
·
#1
·
Step One
Well, I recently had this itch to get into woodworking and it just so happened that my Grandma still had all my late Grandpa's tools where he left him 21 years ago. I was three when he passed away. I really never got to know him, although I hear many great stories about his life. After sitting in the basement for 21 years, some of the tools had became victims of curious grandchildren (guilty as charged). Some of the paints and stain were opened, which ultimately got onto some of the tools and equipment. Many of the organized tools were misplaced or lost. Basically, this whole place is a mess.
Here are some pictures of what is in there. I am a true beginner. An exception was a wood working class I took in high school, but I didn't take it very seriously (I wish I would have). My first task is to clean up the cob webs and organize to see where I am. There are a lot of antiques, so if anyone can point anything out that may be valuable, let me know!
I am going to be updating this project for anyone who is interested.
I bought this planer, thought it would be essential for the shop. Next purchase is a router.
Nice band saw in good shape.
Older Craftsman with 1Hp motor in decent shape. Redoing the base on it as we speak. I will be making a table extension for it as one of my first projects.
Old Craftsman catalog.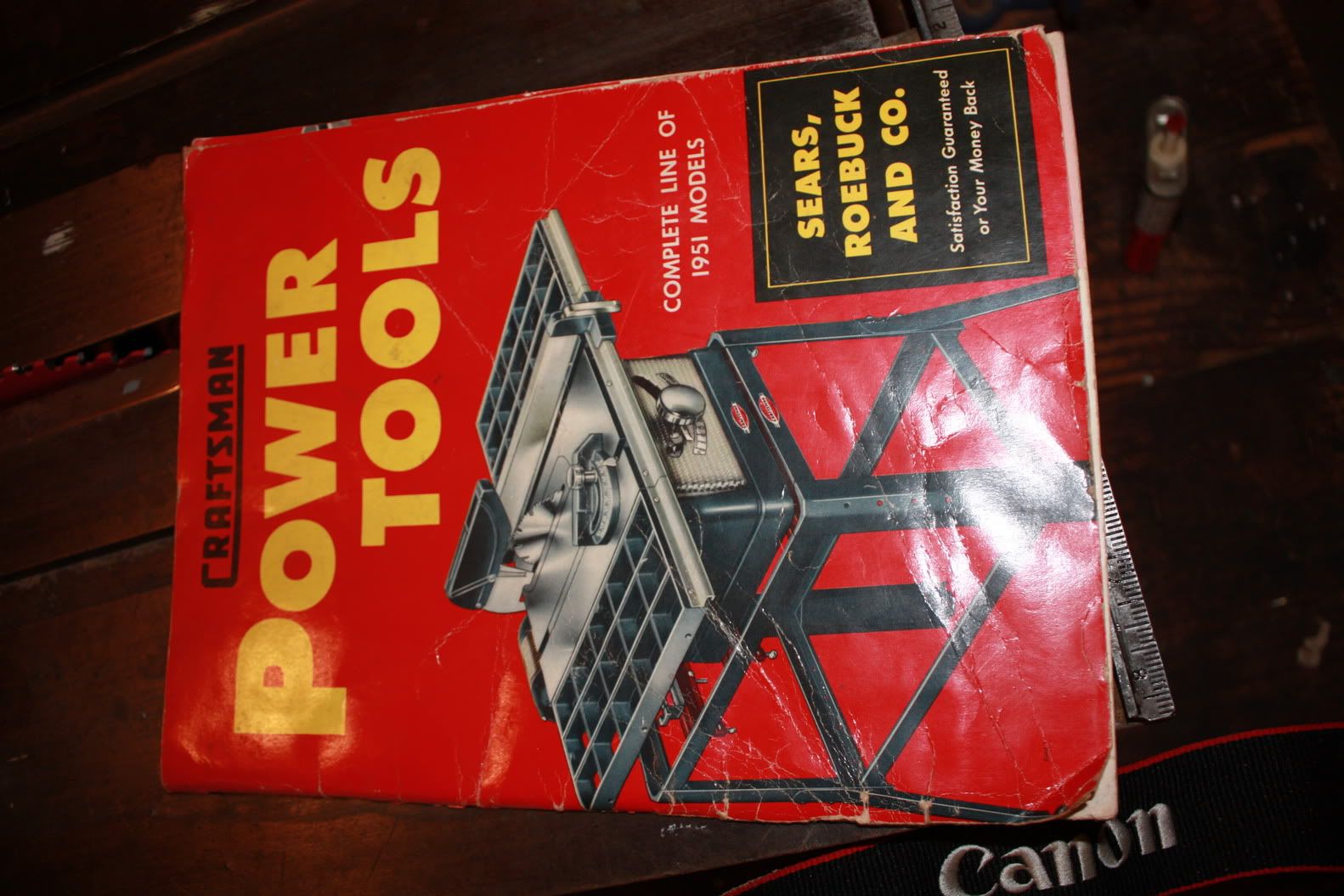 Here is an old level I found in the basement. It has Davis Level & Tool Co. Pat Sep 1867. Pretty neat. But I think someone cut off two ends of it. I'm thinking it was part of a bigger level. What do you guys think of it?