Discussion Starter
·
#1
·
First attempt at carving
Hi all;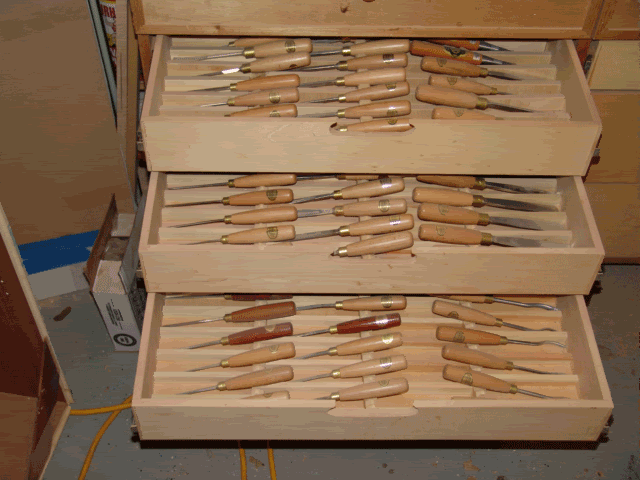 ​
I always mention my buddy Bruce, and here's a post dedicated to him, (even though he's still alive) knock on wood.
He has no experience in wood carving, other to set a hinge or something.
When we were building the Philadelphia Pie Crust Table, he would work on parts like turning the post, laying out the pattern for the top, as well as cutting it out and hollowing the middle of it with a router. The 1 inch thick board becomes about 5/8 inch in the middle area. These are rough numbers, don't hold it against me if I recall the wrong numbers. The wood is Mahogany.
Well when it was time to carve the edges around the top, I was still working on the legs. Those legs gave me a lot of trouble. Something about the way the ball and claw foot is formed went against my instincts, I guess.
Anyway, I told Bruce to carve the top. He said you're the carver, I don't know how to carve. I told him to give it a shot.
The work he did was nothing short of spectacular! Had he been carving for thirty years, it wouldn't have been better. Faster maybe, better, no.
He has no idea what carving tools I have, there's only a couple to chose from, so he would ask what to use in what area, but that was pretty much it.
Now he still claims he can't carve, but I think he means won't.
Lee