Discussion Starter
·
#1
·
Getting Started
Having retired some 18 months ago, I've been picking up some woodworking skills and tools and it's obvious that you can never have enough of either, but particularly of the skills. I've got a 11×24 shop that has served me fairly well until I bought a hybrid table saw. Now, to do anything I drag one tool out of the way and drag the next one into place. It's boring work that I've put up with till a friend said 'Why don't you build a bigger shop?' I wasn't about to do that, but as time wore on the idea became more appealing until finally, I'll do it. So I went back to work to pay for it and hired a contractor friend, who wanted the work, to build it.
The plan was to start in the spring as soon as things dry out, usually in May or June. We'll here's a picture of one of many snowstorms we got through May into June.
That's not entirely unexpected for May but when the snow finally stopped in June we started getting severe hailstorms that caused lots of damage and kept everything soaked.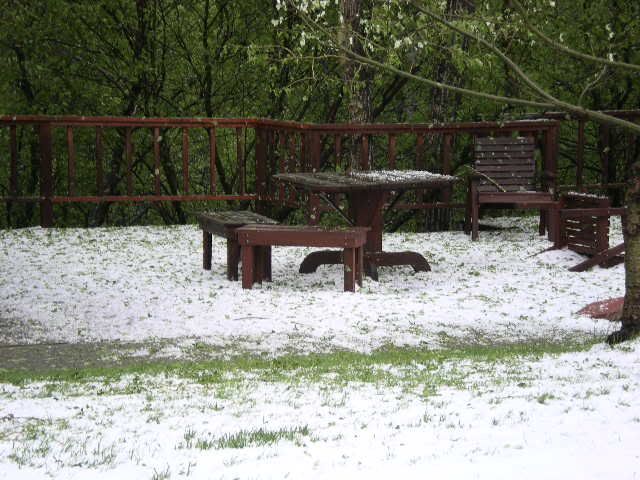 And another that occurred the last week of June: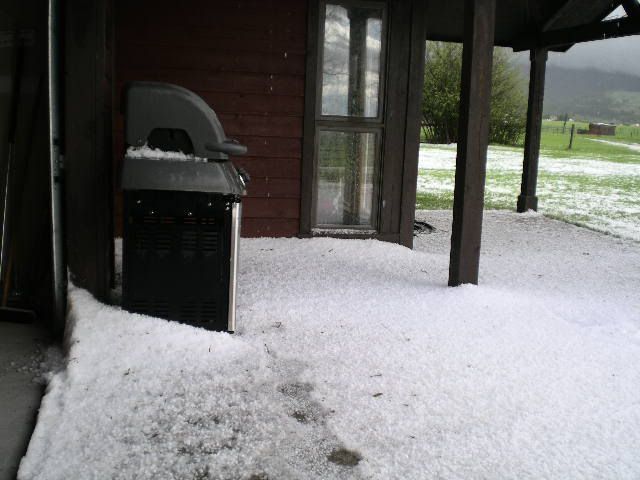 We'll the storms have finally stopped and some of the trees are finally starting to bud out (yes July 7). We started excavation. Here's pictures of the location and footing trenches.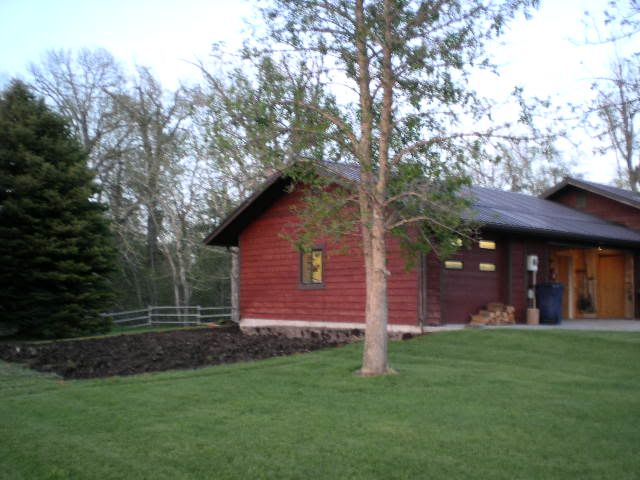 !
The new shop will be 24' x 24' with in floor heat. A couple windows and a door for cooling. I'll keep the old room for mechanicals like a compressor, dust control, and the boiler (hot water heater). I'm planning to put an electric subpanel in the new shop with plenty of 110 and 220 circuits.
That's all for now. I'll try to keep this blog going as things progress