Hey Lumberjocks,
I need to consult the hive mind about a jewelry box I'm making for my wife.I especially need help dealing with the drawers.
The plan is to do a mitered walnut box with a couple of drawers and a cherry lid. I've done a couple of quick and dirty boxes with scraps and some BORG pine to make sure she likes the color combo and overall size/design and for me to work out any potential problems.
This is the wood she's selected: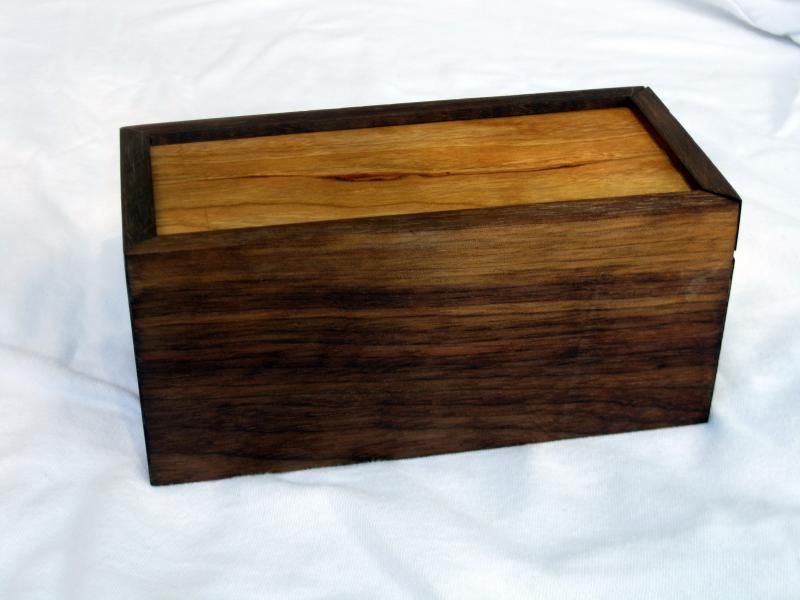 And this is the basic design she wants: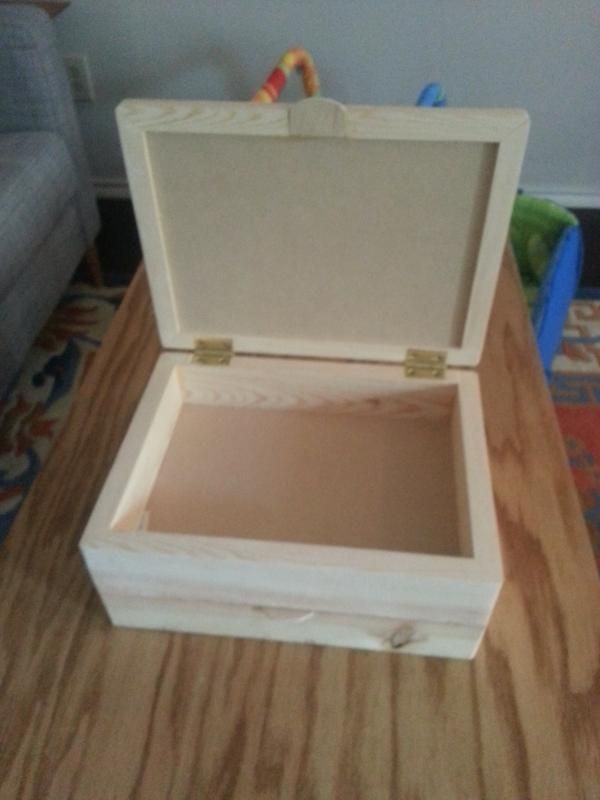 The real problem came with the drawer. I attached the mitered front with sliding dovetails and made hardwood runners for it to slide on. I'm not happy with either choice.
I don't think the dovetail bit I own will work with the thinner stock, which I plan to use and I don't have the skill to do it by hand.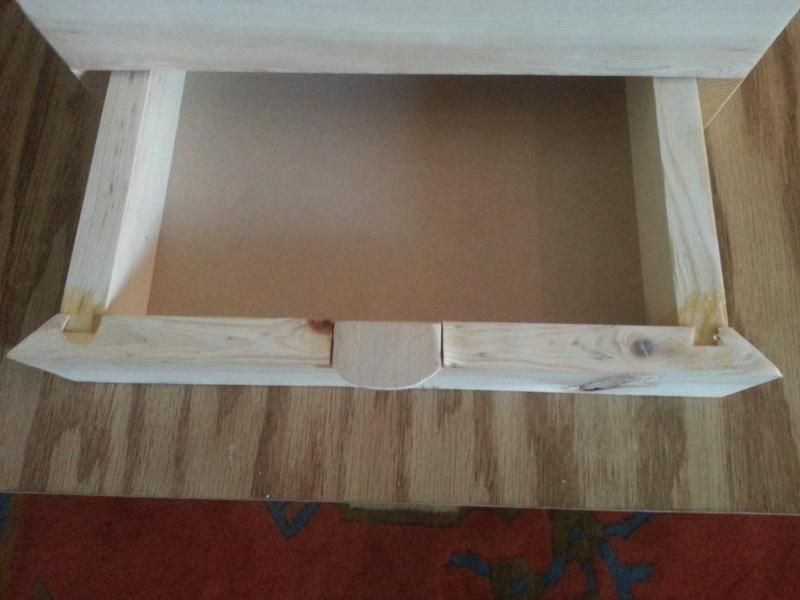 The runners just don't work very well, even with careful measuring, lots of sanding, and wax. They stick and come out of the track when I try to replace the drawer.
I'm thinking I will skip the runners and include 1/4 inch plywood partitions for the drawers to run on. I also, think it might be better to build the drawer boxes as separate pieces and then attach the mitered drawer fronts.
Is there another better solution that I'm missing for the drawers? How would you tackle them?
If I do attach the fronts to separate drawer boxes, what is the best way? It won't be very heavy duty, so I assume I could just glue them. How do I align them correctly if I take this approach? Double sided tape and trial and error?
Would really appreciate any thoughts or ideas.