Discussion Starter
·
#1
·
Router Sled
Last summer I posted this project--My Router Table Sled
http://lumberjocks.com/projects/17463
It just hit me, I never really showed how the jig could be used. Here is a practical application.
I was actually building another jig and needed to slot some small pieces for adjustments. I posted a similar jig last week. I needed another. This one is tweaked a bit.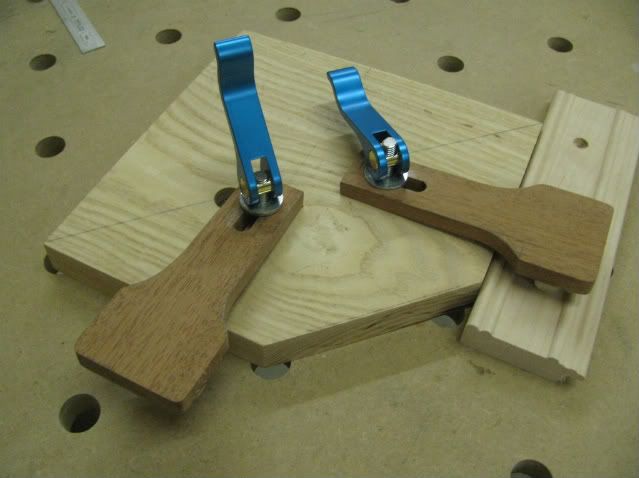 I planed down a scrap of Mahogany I had laying around. (Sorry-no Bubinga) The Mahogany matched my sled
--if you're into that sort of anal irrelavant stuff. Obviously I am!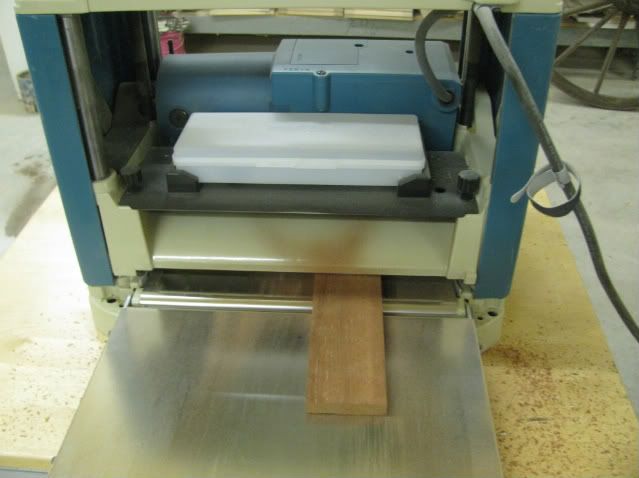 Then I drilled a starter hole for the slots. If you have a router lift in you table, you could also plunge up from the bottom to start the cut.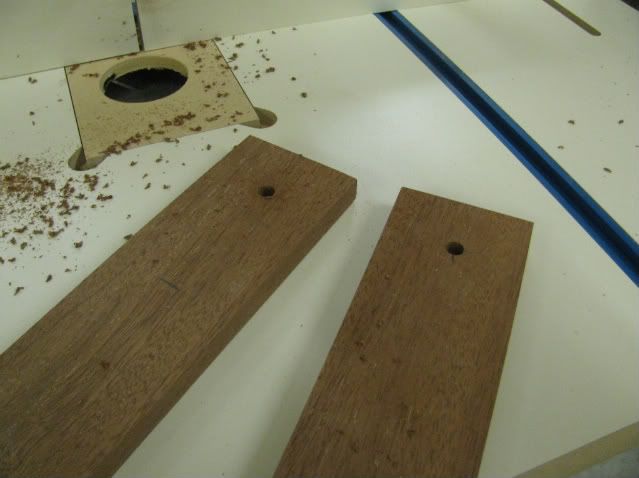 The router sled is perfect for this. It is really safe, and not difficult to set up since I designed it to be versatile.
Next, measure the fence to place the cut where it's needed.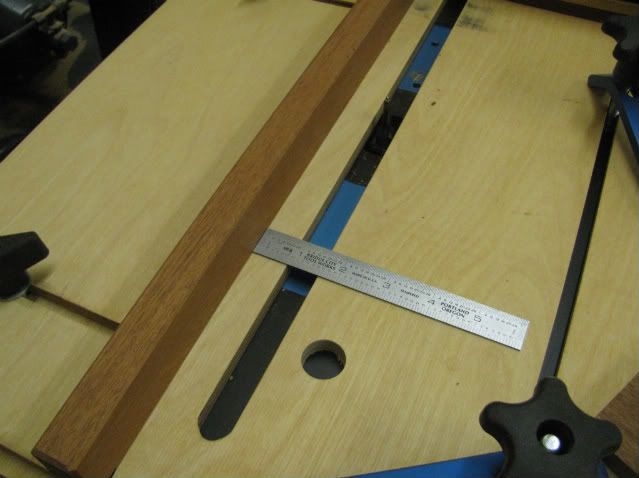 Place the work piece in the sled. Note the way I clamped this. My aluminum clamps are not long enough to reach the work piece. I will make some wooden clamps just like what I'm making now to fix that problem. Using a scrap works for now. I have the bit already at the proper height, coming up through the starter hole. Here I used a 1/4" bit. The slot is wider, so I made three passes. One down the middle, moved the fence a little and made two more passes to widen the slot.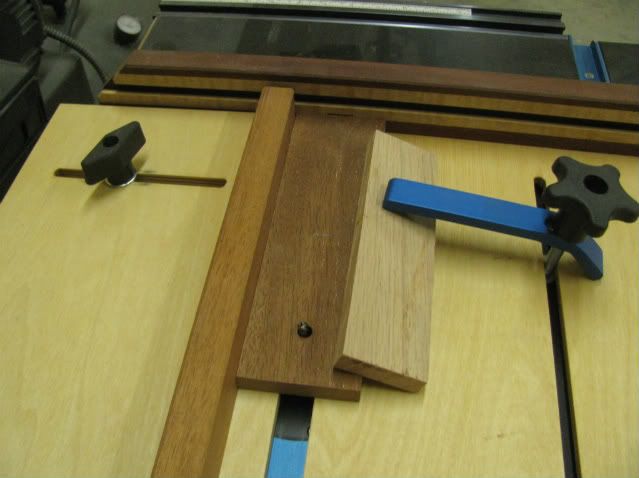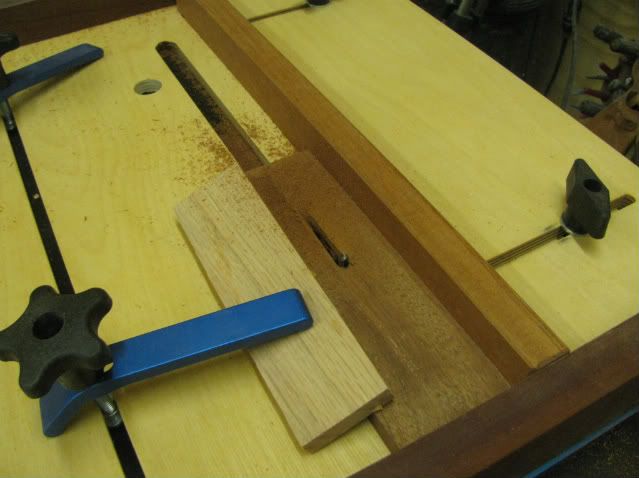 I finished with a file to clean up the ends. If you use the right size bit, you don't need to do this. The way I did it, the end of the slots are not totally rounded if that matters to you.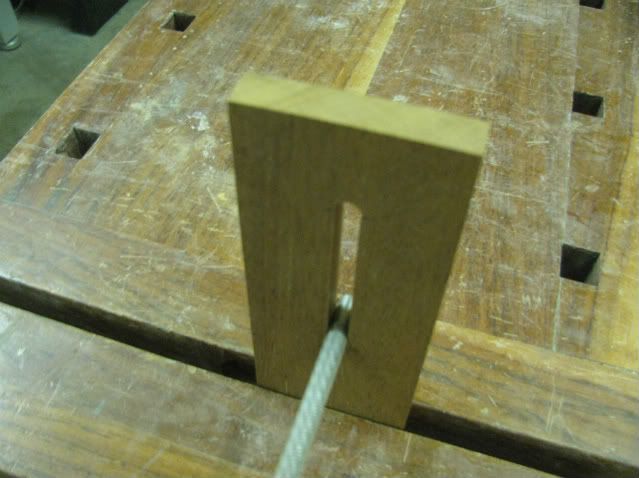 Thanks for looking