I promised quite awhile ago that I'd show some images of my dowel making jig. I got the plan from a book , but I don't remember the name of the book. It's real easy to make, & you can get the material right out of your scrap pile.
For 1/2" dowels you use 9/16" square stock. You chuck it in your hand drill, & spin it as you feed it in. You can round the end of the square stock in order to fit your chuck, put a large screw, or hanger bolt in the end. You can make this jig longer, & put a series of dowel sizes.
You use a 1/2," or larger core bit in your router.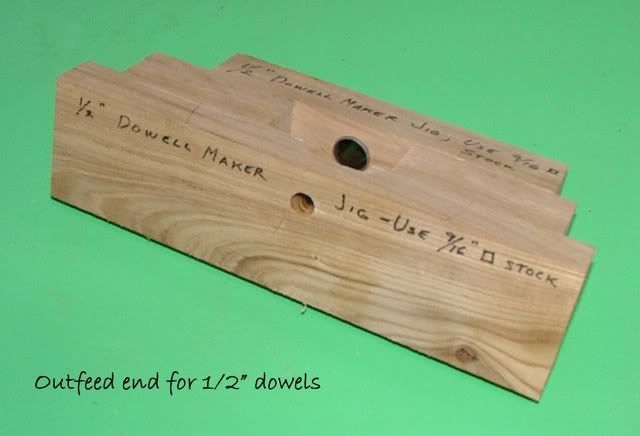 Clamp the jig in a vise. then clamp your router to the jig.
Here's the Windsor Chair