Medium Density Overlay - Plywood for Jig Building and General Use (Rating: 5)
As an alternative to the less than ideal MDF, a cabinetmaker friend of mine recently turned me onto "MDO", aka "Signboard". It is made up of phenolic resin coated paper laminated between layers of ply (11 layers of wood in 3/4") and twice again as many of the phenolic- resin impregnated paper. Its what roadsigns are made of, its waterproof, flat , flat, flat and did I mention waterproof?
You wont find it in Home Depot or Lowes, I have looked. I have had success at many of the local lumberyards catering to contractors and other construction "Professionals:. The nice thing about this material for jig building is that it is relatively void free like marine ply and the paper exterior is very smooth. It is not quite as hard or slippery as phenolic ply but I think availability and price is much better than the hard to find fully phenolic plywood. My local lumber yard carry's it in 3/8'ths, 1/2" and 3/4". A 4/8 sheet of 3/4" MDO up here is $65.00.
I really like MDO for projects that call for plywood of any kind and have been using it exclusively when I can. As a side note,
I hate MDF
and have never been impressed with it for anything other than creating a noxious dust storm and blown out screw holes. I never understood it popularity but there are those who argue that its great…
Here is a link to the exact product I have been buying; Follow blue hi-lighted text for mfgr's website.
The MDO I have been using lately is so pleasant to work with, cuts and machines wonderfully, accepts primer and paint like a magnet and has the added bonus of being moisture resistant even after being cut. Its about half the price of marine plywood. I have actually been thinking about building a 20' Dory out of the stuff.
If you haven't tried it for anything yet give it a shot. I bet you will be as impressed with its qualities as I am.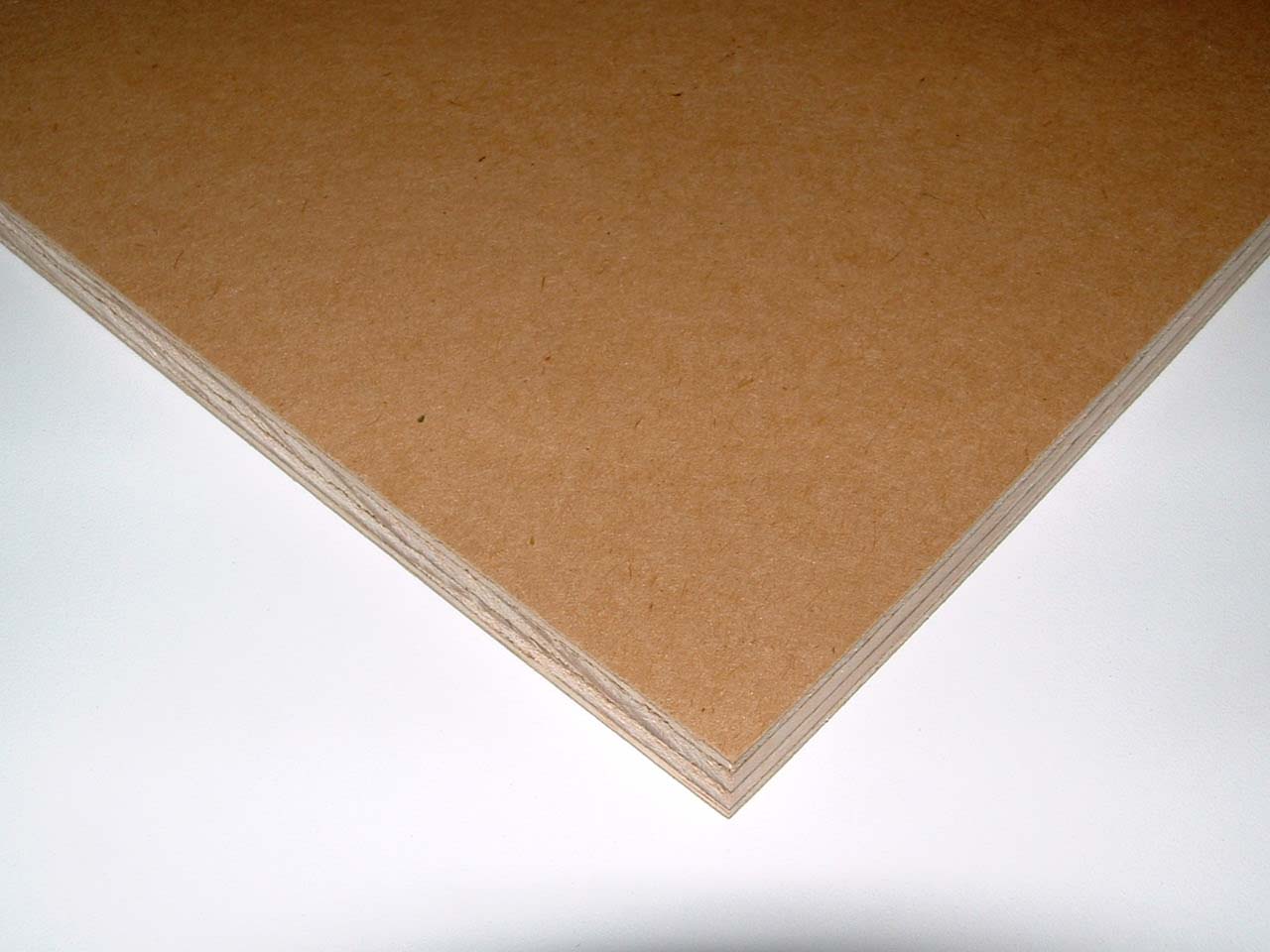 Here are some notes from the MDO/"Lusterboard" manufacturers website

MDO Plywood - The Paintable General Purpose Panel

Characteristics: An EXTERIOR type plywood with a weather-resistant resin overlay bonded to the wood by heat and pressure. This process fuses the molecules of the overlay with the fibres of the wood to form a bond as strong as the wood itself. MDO has all the advantages of regular plywood as well as additional properties. The overlay, which has 28% resin content, resists water, weather, wear and degradation. It has texture that paint can grip with remarkable tenacity. Paint finishes on MDO are up to three times more durable than the same finish applied to ordinary plywood.Ideal for Painted Signs: In many instances, overlaid MDO plywood has proven a more durable sign material than metal. MDO plywood is resistant to the elements with no danger of rust or corrosion.
MDO
MDO is saturated with Phenolic Resins, just not as much in the paper layer as the true phenolic ply.
"
MDO (Medium Density Overlay)
MDO is made with a high-quality paper saturated with phenolic resin solids and overlaid on exterior-grade plywood panels.
The selected hardwood veneer beneath the overlay is free of patches, providing a smooth surface with minimal grain show through.
MDO plywood is manufactured with waterproof resins that meet or exceed all veneer-grade, adhesion, and construction requirements.
It is stronger, more rigid, and less subject to creep than composition products. Innerplies and backs are all ÒCÓ grade or better.
MDO plywood can be sawn, nailed, routed, shaped and drilled.
The overlay is bonded to a hardwood substrate for a smooth, paintable surface and may be specified on one or two sides. "
I am so glad I found this product, it really gives jigs, cabinets and other projects that you will otherwise paint an easy to work with, fairly economical, durable and weatherproof material option that I did not have on my radar before now. Try it, I am betting you have a use for it and did not even know it!
Enjoy