Discussion Starter
·
#1
·
Sharpening Machine / Jig part 1
I've been working on this Jig for quite a while now, about 2 months perhaps. I got to say that I'm very pleased with the final results, even thought there still some minor flaws that I need to complete (but I feel that the main part is ready to be shared)
This jig was published on Shopnotes #107 just in case anyone would like to try to build this one too. I already tried on my drill press and works like a charm.
I hope by this weekend to be able to add some kind of finish, the abrasive paper, angle gauge and the clamp block. I'll be posting more information as I keep moving forward.
90% of the Jig is made of plywood 3/4", the disks (8 in total, just 2 showing) are MDF 3/4" the pivot arm and the pivot block are maple 3/4"
There's a star knob on the right side, its only use is to adjust the link belt tension.
A shot from the bottom of the jig shows you the link belt
Top view
Some of the inner working in detail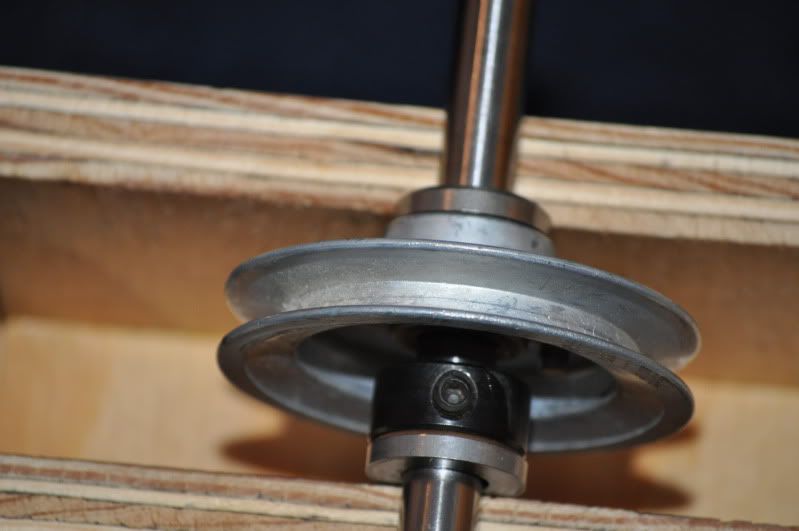 Once the bushings are installed and secured with epoxy, sanded them flush to the plywood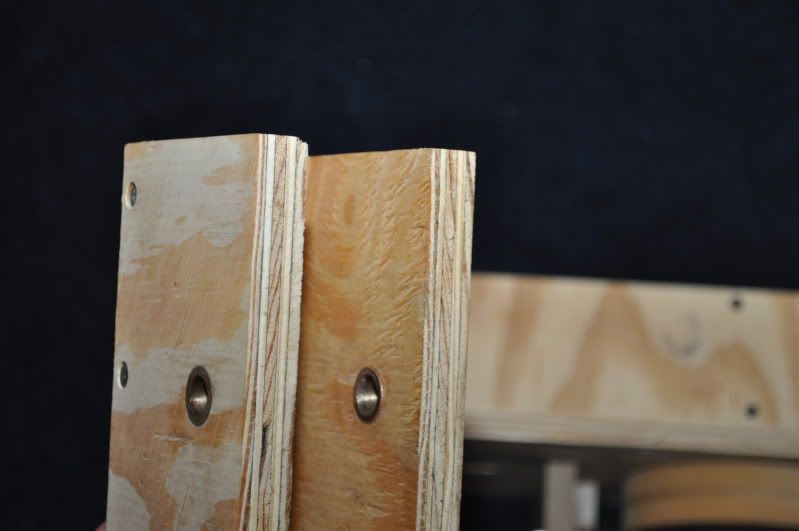 More detail views
Heres is were the 2 disks will be sitting in top of a thrust bearing
This is the list of the assembly hardware list
1) 1/2" dia. x 36" precision steel rod
1) 3/16" dia. x 6" steel rod
1) 1/2" I.D. x 15/16" O.D. thrust bearing
2) 1/2" washers
4) 1/2" I.D. x 3/4" O.D. 3/4" sleeve bearing
5) 1/2" steel washers
2) 1/2" I.D. stop collars
2) 3" O.D. pulley with 1/2" bore
1) 5/16"-18 star knob
1) 5/16"-18 3" carriage bolt
1) 5/16" washer
1) 1/2" wide x 36" link belt
If someone wants to give it a try I'll be happy to help you, with sketches or any other necessary information.
Keep in mind that the precision steel rod its extremely hard. I tried with no luck to drill the holes, lucky me I work on a machine shop, so I just spoke with one of the machinist and he gladly help me to drill those holes precisely.