Discussion Starter
·
#1
·
just picked up a jointer
Thanks to your advice and recommendations Lee and Wayne in the previous
post
. I picked up a used jointer for $90 that I think is in decent condition. The motor seems to be working fine with out any out of the ordinary noise or vibration. Actually its surprisingly quiet when I am not jointing anything. The bed and the fence are cast iron and flat. The fence needs some adjusting as it is not exactly 90 when measured with a square. Here are some pictures.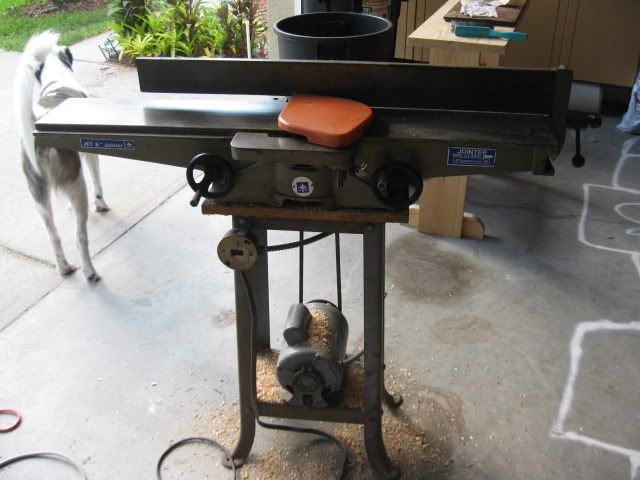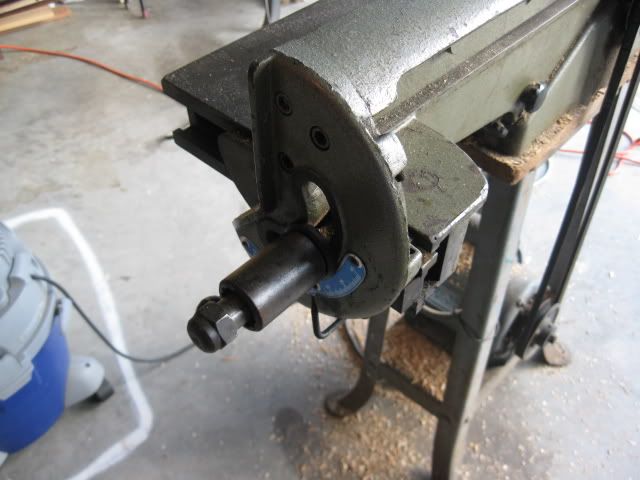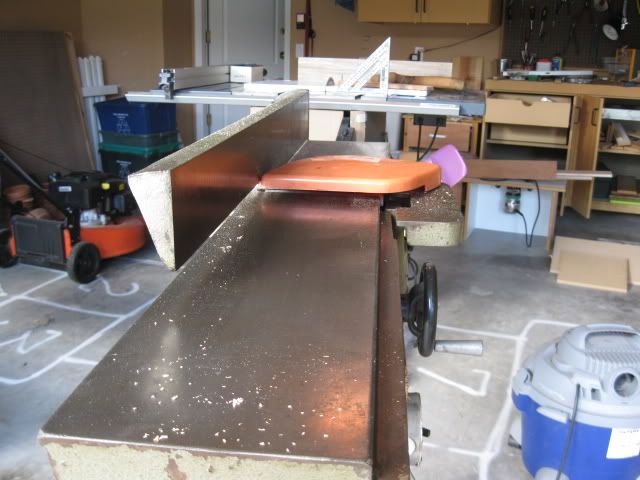 Naturally I have some questions
1. It seems like the blades will need sharpening or replacement. See the first picture below. What type of places would sharpen these blades? or would a replacement me a better idea? The owner said they were never sharpened before.
2. When I jointed a rough board there was significant chatter. Is this normal? It felt like maybe it was cutting too deep or is it just my technique that needs improvement?
3. Anyone have a manual for it where i can figure out how the adjustments for the infeed and outfeed tables work? I have looked all over on line and can only find the manuals for the never models. OWWM did not have anything on Jet which surprised me. There are two knobs on the back side, a pair for each table (see second picture below) and 2 in the front as you can see in the first picture above. I am not sure what these are for..
thanks in advance