Discussion Starter
·
#1
·
How to make a Wild 'n' Crazy two-tone board
Sometimes the finished project looks harder to make than it really is.
By request, here is a quick tutorial on making a two-tone pattern board.
All you need is a bandsaw… or maybe a scroll saw.
Start with two boards of contrasting woods squared and surfaced on all sides.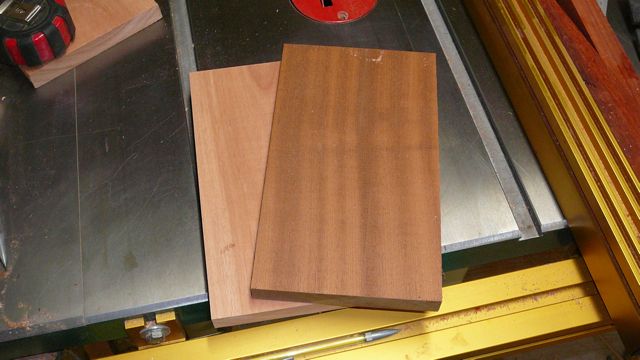 --
Use double-sided tape to align and stack them. (carpet tape works great)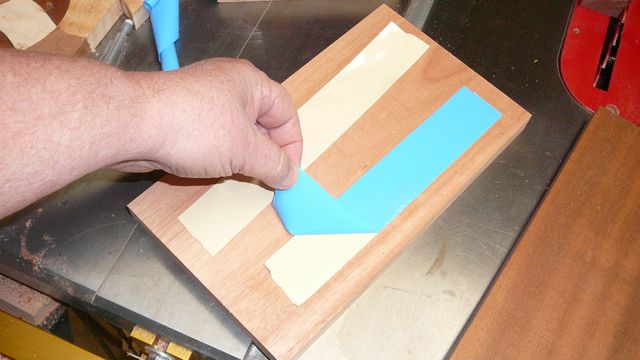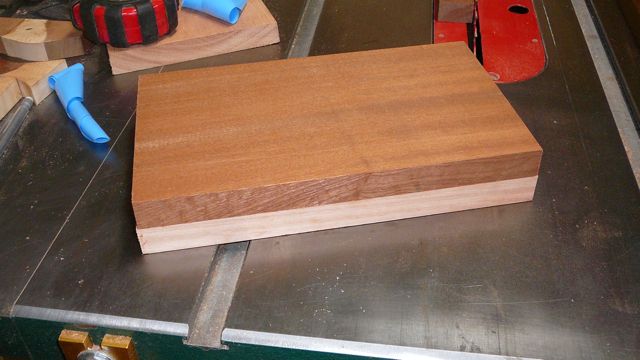 ---
Cut random curvy lines through both pieces on the bandsaw. This was my first test of the Carter Stabilizer - works great by the way - but I'm sure it could be done with any thin blade. The key is to be sure your saw table is flat and the blade is set to a perfect 90º. I'm looking forward to seeing if anyone (
Sheila
) attempts this with a scroll saw.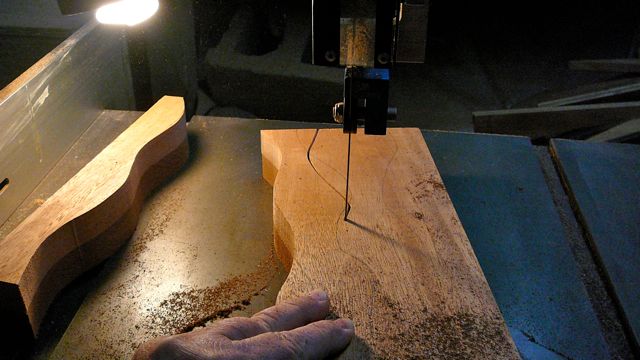 ---
Your stack should look something like this.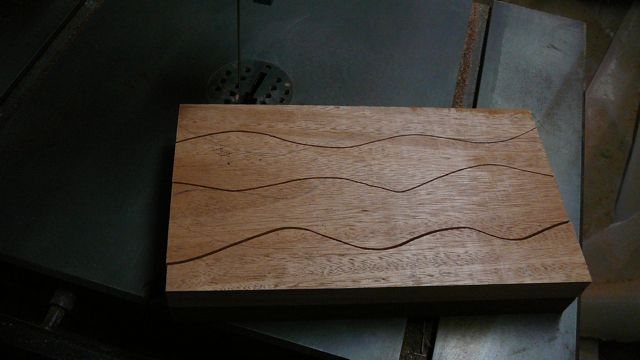 ---
Separate the pieces and put them back together again, alternating the woods. You may need to do a light sanding on the joints to get a perfect fit for your glue up. Glue and clamp them together.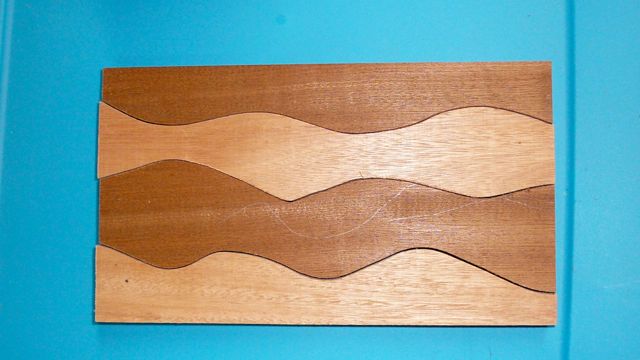 ---
Missing photo here, but once the glue is dry, stack and tape them together again, and do another round of curvy cuts. This time from the short side. Take them apart and alternate the pieces again and you'll end up with two cool boards that look like this.
---
Clean them up, put on a finish and turn it into your next fun and useful project to share with your friends… freckle-footed and otherwise.
---
There is no reason to stop with two woods. Try it with 3 or 4 or more layers and make several different multi-colored Wild 'n' Crazy boards at a time.
--
My blog for creating the cheese slicer is
here
.
SPalm's original cheese slicer project posting and instructions are
here
.
Check it out!
And have fun!!