Discussion Starter
·
#1
·
Past couple projects
OK, so I haven't been doing a very good job of getting my projects up here. I'm afraid I cannot wow you with their beauty or their awe inspiring design such as many of you have posted.
BUT!!! I am still proud of them and most importantly, the wife is happy. And when the wife is happy, the tools keep coming. My wife and I have done all the work ourselves.
I have posted mostly finished project pics as I have no in progress pics.
1st is our bathroom in the basement: new tile, new ceiling, new toilet, new countertop and sink, new mirror, new lights, and I built the vanity and tall linen closet.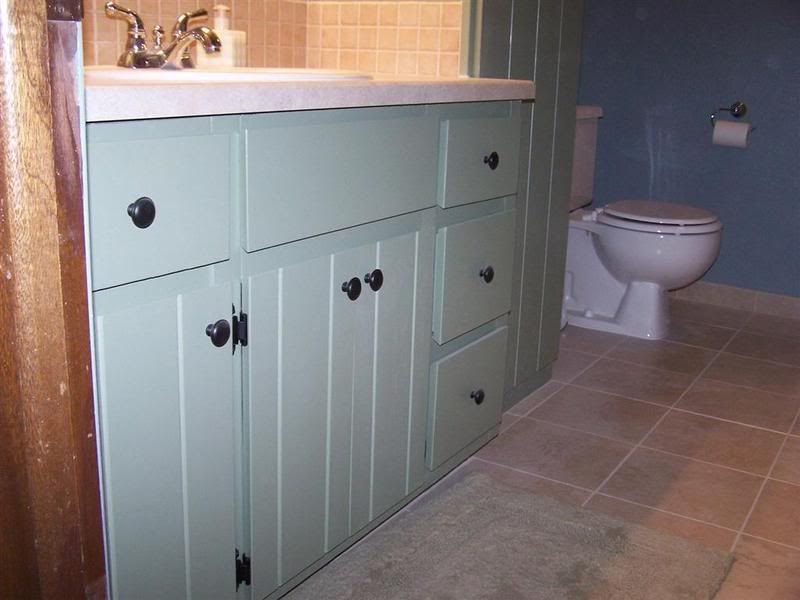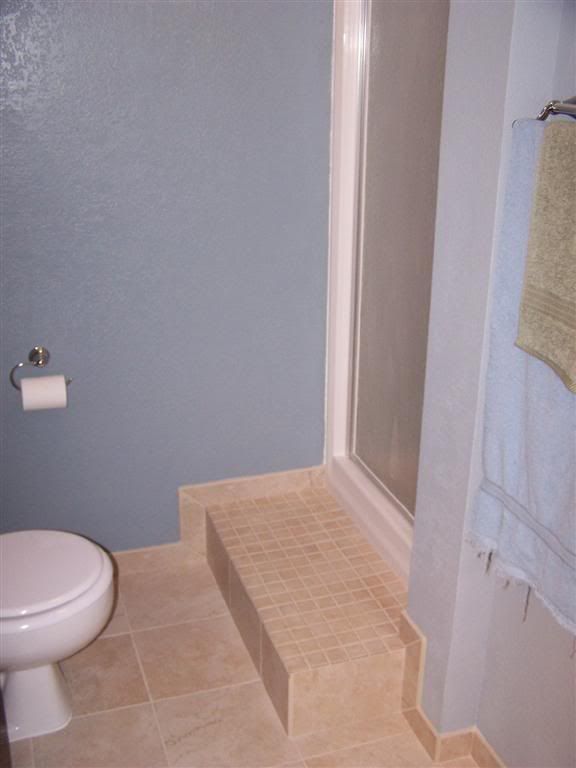 2nd is our office. We laid the new floor, painted, new lights, and I build in the work space and shelves. Sorry for all the crap on it. The nail holes haven't been filler yet. I was unable to use my nail guns because they were being loaned to my father-in-law and I got impatient and did it by hand.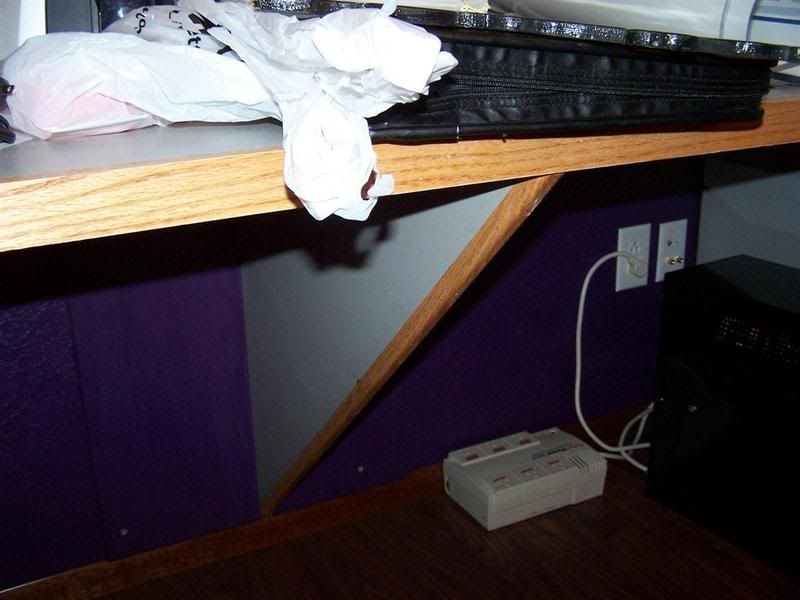 3rd is our utility room where I built risers for the front load washer and dryer with 100 pound capacity drawers underneath. These are deep enough my wife can put large bottles of detergent (Sam's Club sized)
The flooring was existing and my wife won't let me tear it out.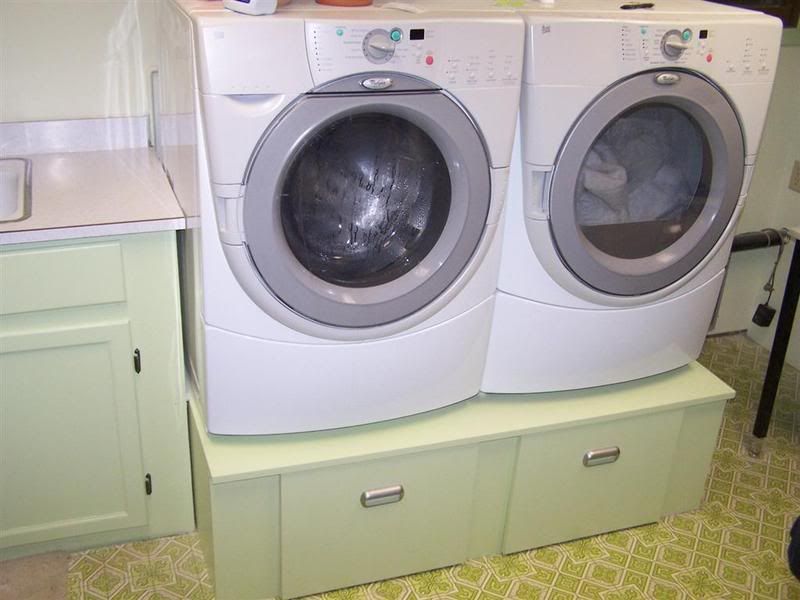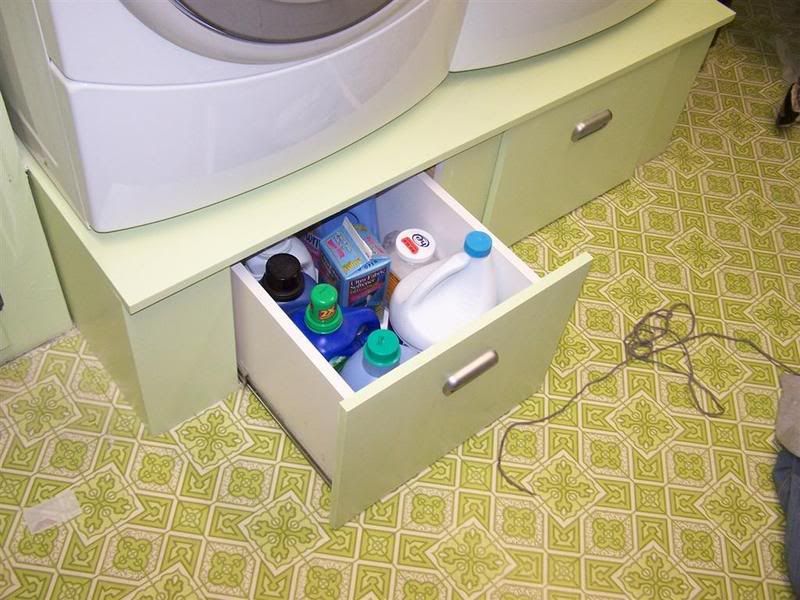 Finally I took pictures of our Family room. The wall was moved back 18" (load bearing wall) in two different sections to leave space for a built in wet bar and the smaller will hold a base cabinet with mini fridge and wine rack on top. (I'll blog this separately later) The rest I we painted and rewired. I also have added new duct work that runs from this room to our upstairs with its own separate fans to pull heat from the pellet stove in the winter. Carpet is coming on Monday - Yeah! I am starting my design for the mantel and am open to suggestions.