I'm afraid I have to comment on my own post. Hopefully it might encourage some of you to share your ideas.
New as I am to the forum, I will now attempt to upload some pictures of the wood I will be using for the chest project. As mentioned in the original posting, it is a collection of laminated hickory with different degrees of milling. The narrower shorter boards are the thicker risers (steps parts). I intend to rip these for stiles and rails, and laminate two of the ripped pieces to create legs. The more rustic and wider boards, which are thiner thickness, I intend to make panels with and the box's lid.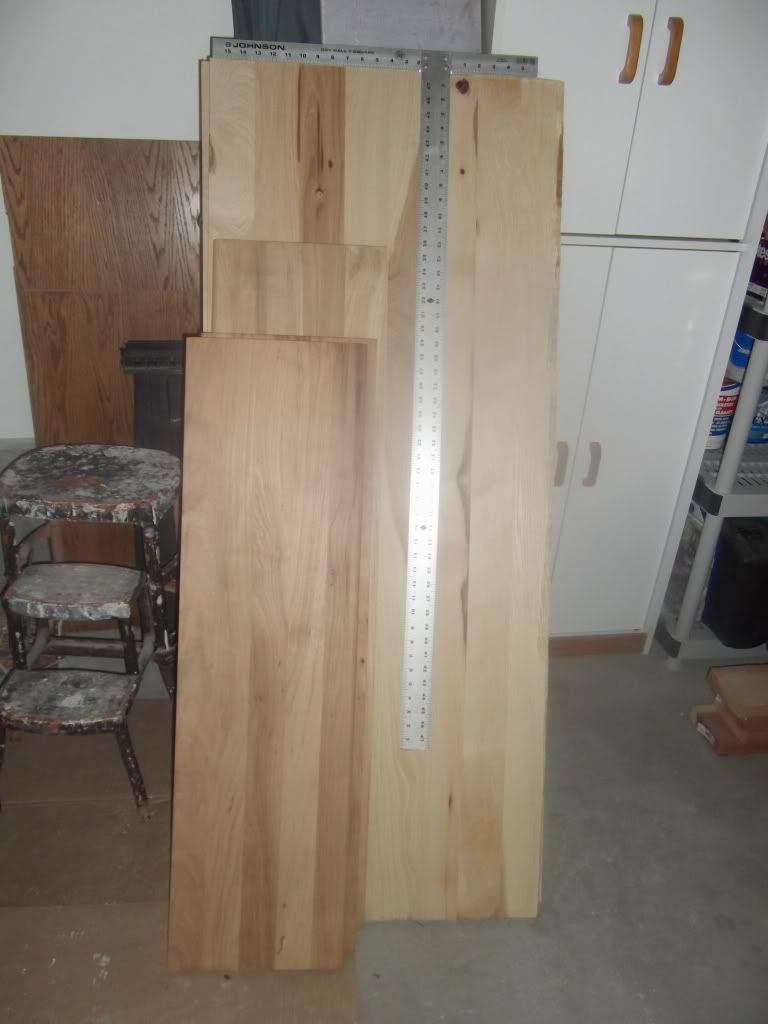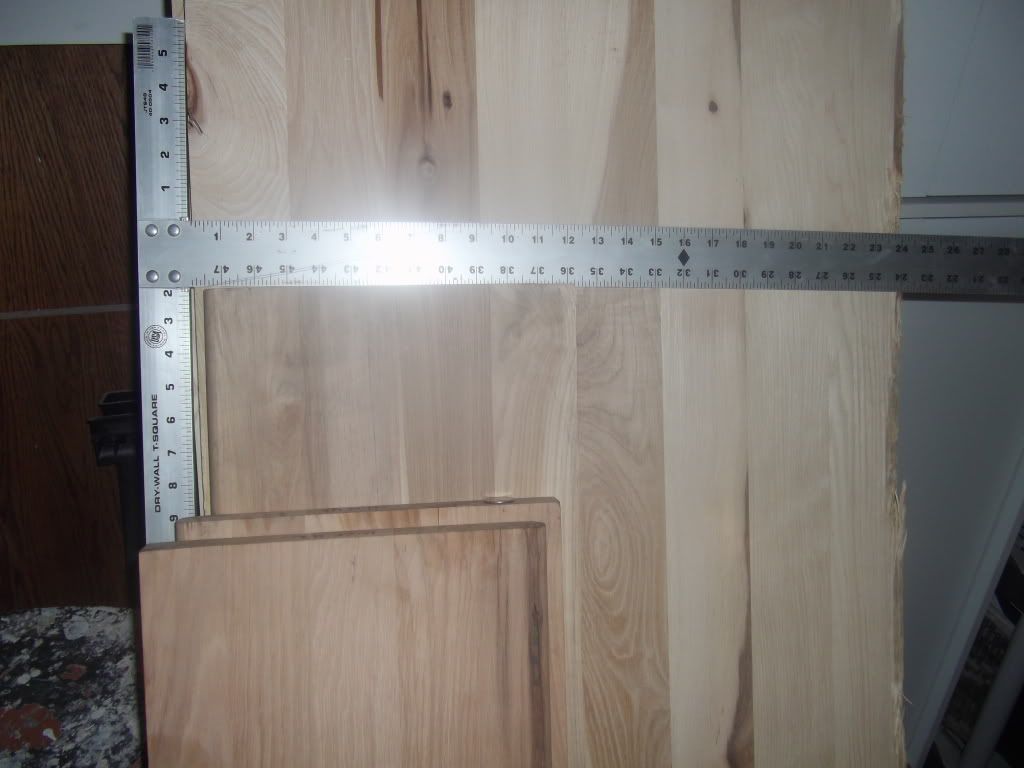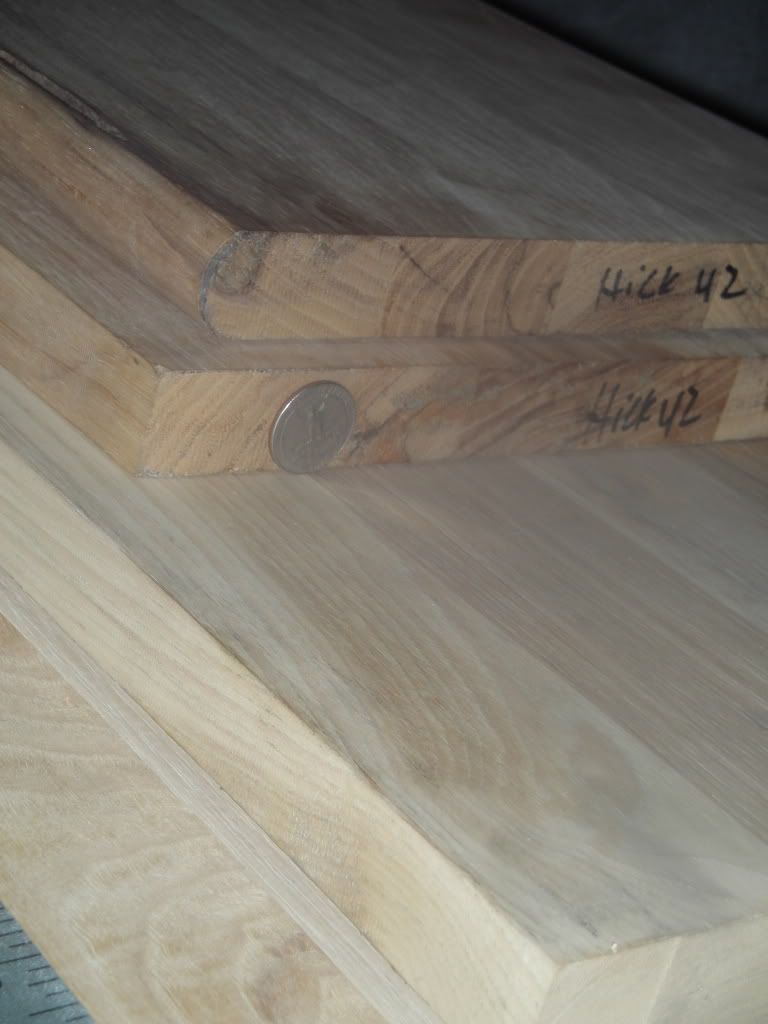 Again, I got a real good deal on these boards, and though not this afternoon, will get moving on this project and hope that my dear Hattie will have a box for her condo before Christmas.
At the risk of being redundant, you think the two tone stain idea might work?, pocket holes may hold it all together? is hickory really as hard to work as I've read in some articles?
Best Regards, Mario