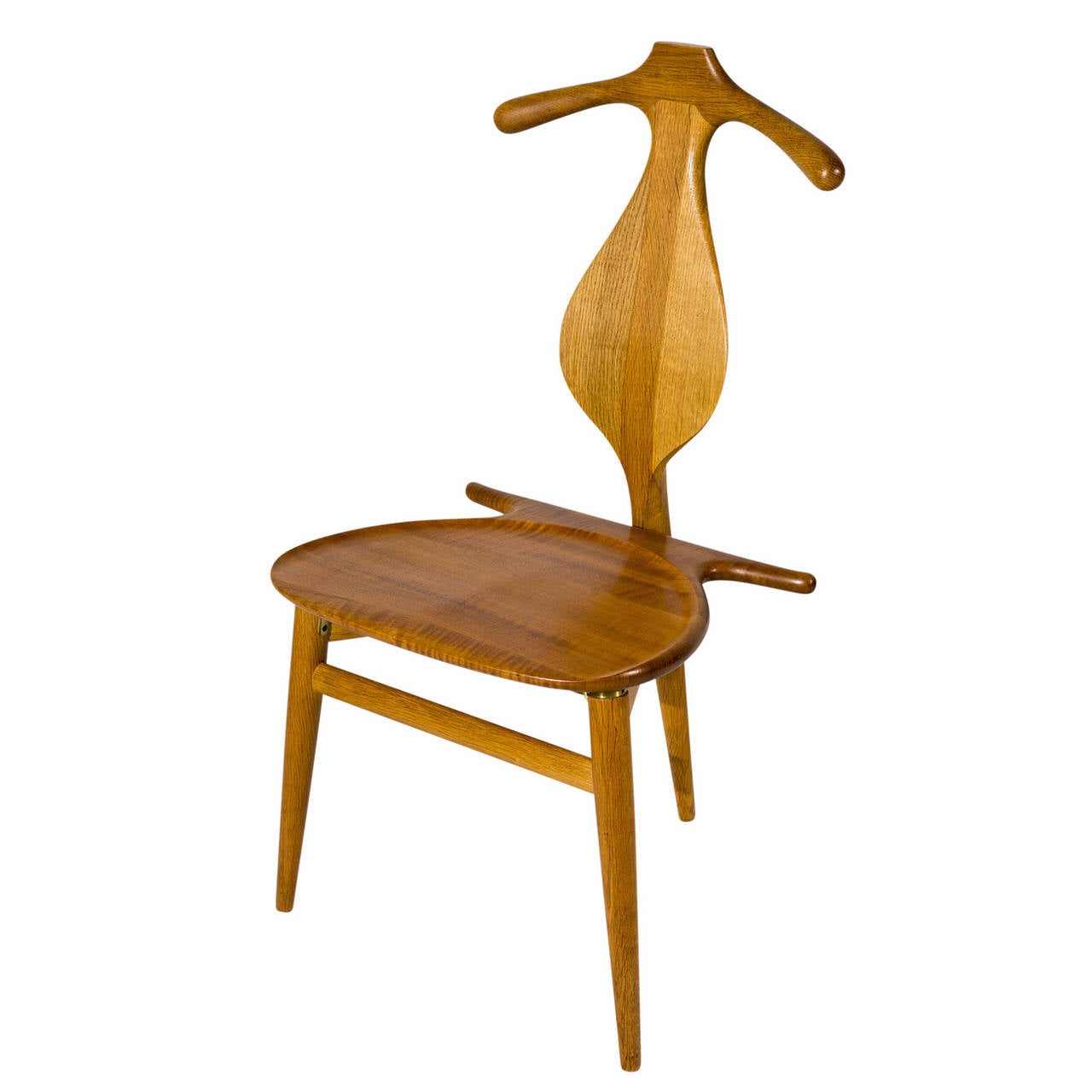 I'm absolutely smitten with Hans Wegner's classic "Valet Chair." The problem is that they're difficult to see in the flesh as they auction at around $10k. I've done a cursory search of art museums in the (Philadelphia) area but I haven't yet had luck.
I'm reaching out for input about the seat back.
Up until this point, I haven't worked with complex curves. After laminating and sawing out a blank, am I right in thinking it would be best to do the majority of shaping with rasps? I haven't needed to purchase rasps before considering this project - by the types of curves I'm guessing I need a cabinet rasp and modellers rasps but I'd appreciate guidance. It seems as though a fair amount can be achieved with drawknife and spokeshave, but there are other areas I doubt I could reach.
My plan is to make a full size mock-up of the chair in poplar, and similarly will attempt the back in poplar. For this mock-up, I will use fasteners so I can make multiple attempts at the seat back. I expect this to be an iterative process.
Below are two drawings of the design made available by the chair's licensed manufacturer. I'm decent with vector graphics, so I will be able to trace these drawings on the computer, then enlarge the tracings to scale without any pixelation/blurring. I will then either have a copy shop run it as an engineer print, or I will use Matthias Wandel's "Big Print" software to print it out on the inkjet at home. I appreciate these aren't technical drawings, but until I can actually find an opportunity to see the chair in person, this seems to be the best next thing.
Ultimately, I have managed expectations that this will just be my attempt at an homage. I have no delusions to expect to make a perfect replica, especially without laying hands on an original. As mentioned earlier, I expect it will take multiple attempts to approach the chair back to my satisfaction, which is why I'm unconcerned with joinery on this mock-up for the time being.
If you think other tools or techniques would be more appropriate, please let me know! I'm open-minded as to how to approach this.