Discussion Starter
·
#1
·
Hand cut box joint
Since I am not able to be in the power tooled shop, I'm twiddling away in my spare bedroom doing hand tool stuff. Having never hand cut a joint, and after trying a dovetail, without really knowing what I was doing - I decided to back track a bit and do a simple box joint instead. I say simple, but its not as easy as it looks. First you have to be able to saw straight which, I've found out, is not an easy task in and of itself.
Anyway, since we learn by our mistakes, and since I know I will make many more, I thought I'd share my first hand cut box joint. I'm glad we are on the internet so I can't hear the laughing and/or groans. Of course, it would be ok to hear the-- "hey that looks like my first one." But can't have it both ways.
I digress. Here is the joint and the crown saw I used.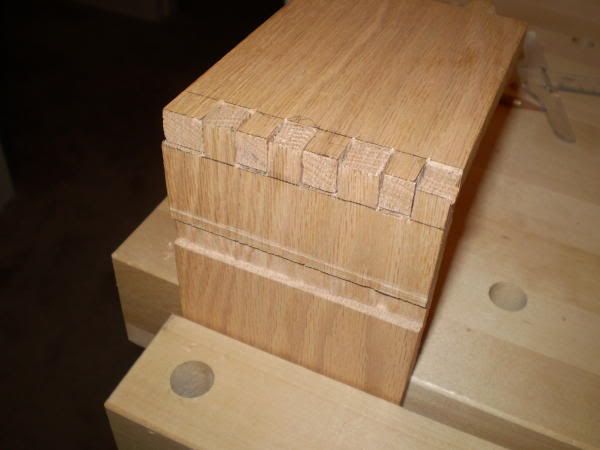 Now having seen these, let my put in a caveat-I did not have a square board, so some of the gaps is from that. I need to make a shooting board so I can square up the ends. But by eyeball, this board was pretty close so I just used it. So there's my defense and I'm sticking to it!