Discussion Starter
·
#1
·
Restoring an old school desk/chair into a guitar players chair
A few years ago, I happened to find a nice old oak school desk chair on the curb in someones trash. I had been looking for such a chair to make into a guitar players chair.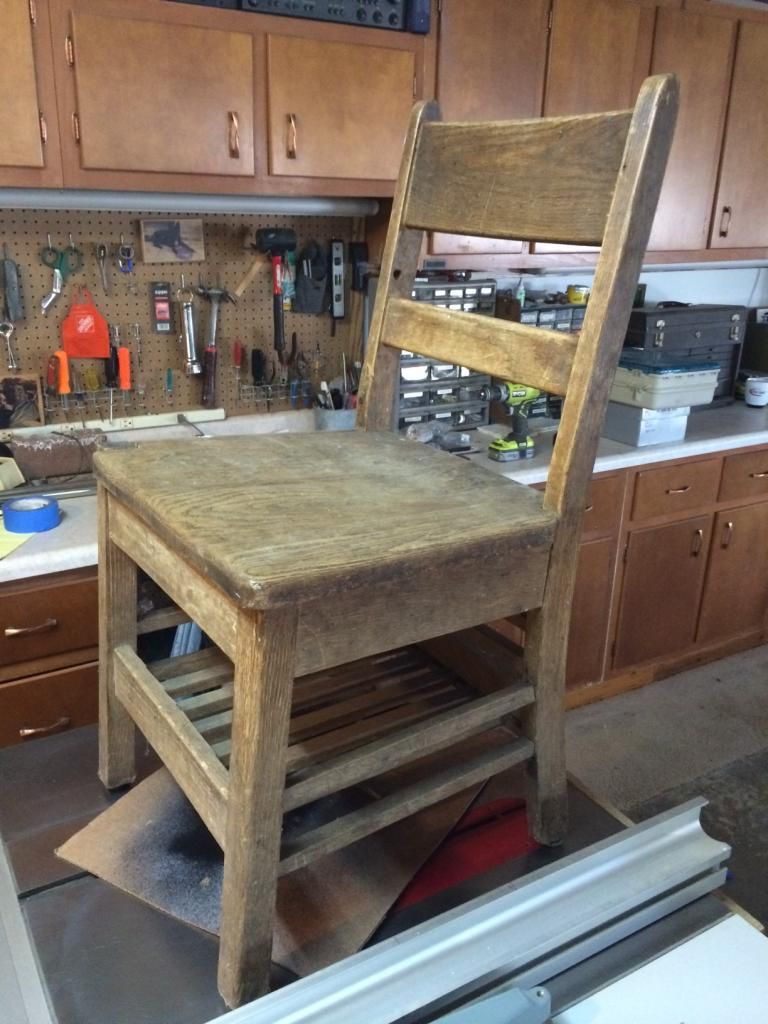 It was one of those chair-desk combos that originally had an arm desk on the right hand side. At some point in it's life, someone sawed the desk support off the right front leg and used it as a chair. It also had a pretty hard life and ended up broken, split, and sitting outside at some point because the soft wood had rotted out of the grain leaving deep bear-claw like scratches in places.
My plan is to repair and refinish it and add a cradle on the side to use as a guitar stand.
It was pretty easy to disassemble since most of the joints had been loosened up over the years of abuse. A few of them were a little stuck though, so I used a bottle jack to put some tension on it while I heated the dowels with a hair dryer.
Before disassembling the chair, I labeled each piece so I'd be sure to put them back in the same spot. Many of the slat pieces look the same, but the legs are slightly tapered and splayed, so they're a bit different.
I'll talk about the patch material I tried to use in the next entry.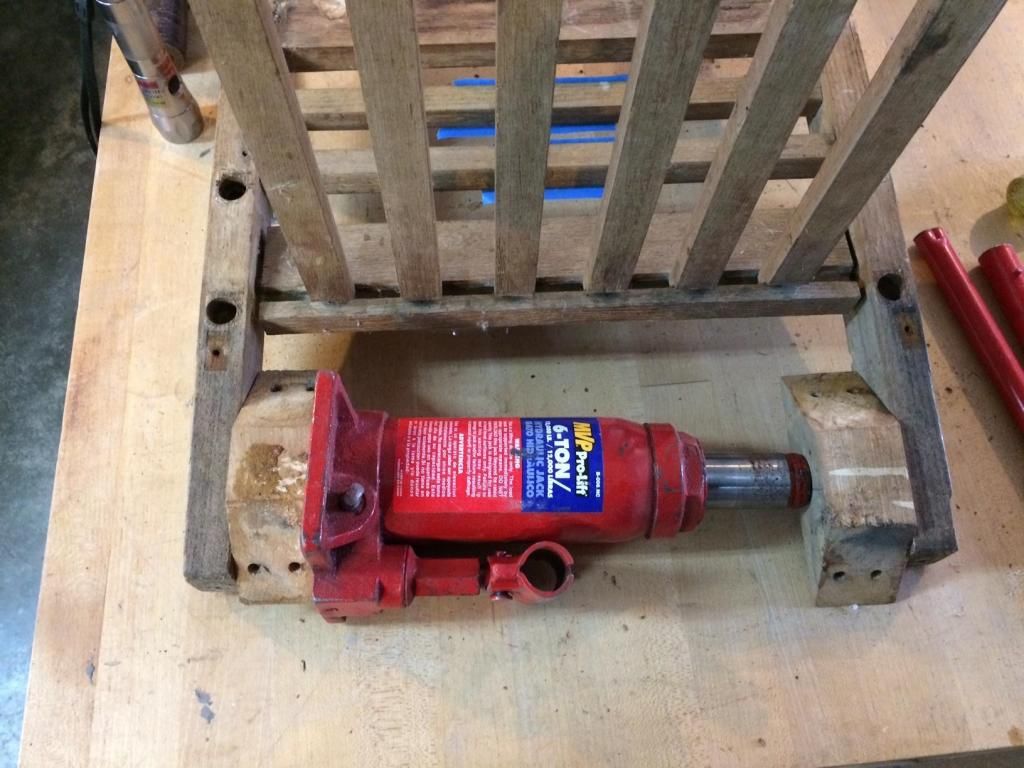 The seat came apart in three pieces