Plodding along on my drawer project - having issues with scaling
So I'm home from the church concert - WOW - kinds of revs you up. So decided to try to learn a little bit more on the SU front.
I'm probably the slowest learner on this type of stuff - but no one can say I'm not persistent!
So here I go.
This is my first side - which shows the length (10.25); width (.5); and height (3.5) and I've made it a component.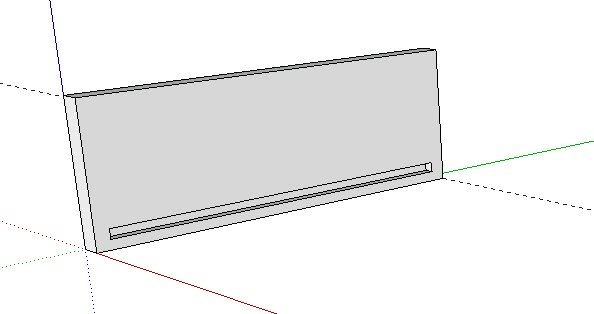 This next shot shows the second side having been copied and moved to it's location. Notice the dado is on the outside of the side.
Now on to scaling. Select the second side and then pick up the scale tool. I'm certain I want to use the middle "grip".
Now I've "pushed" my grip
toward
the first side.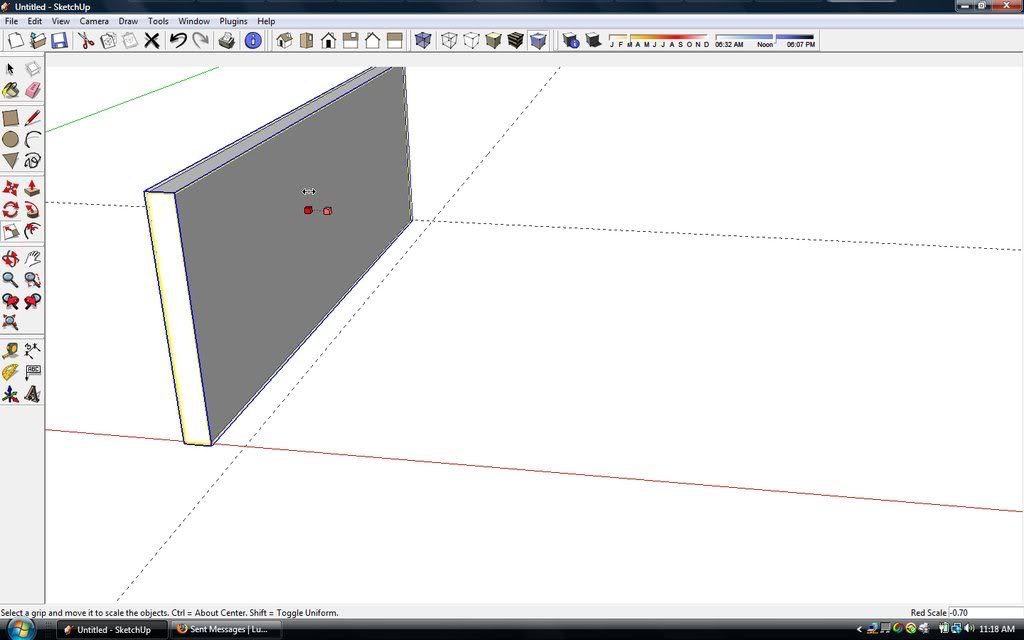 I typed in
positive
1 in the VCB and this is what I've got.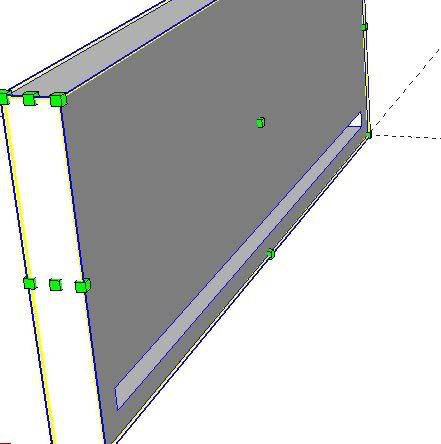 As you can see the dado is still on the outside of the side.
I then tried the same move and typed
negative
1.
As you can see from the above shot - my dado is now on the inside, but I'm off my guideline mark by 1/2".
So I'm obviously missing a subtle little tidbit about scaling.
Dave - I've watched your video numerous times and I can't find what I'm missing that you did.
I ended up flipping the side along the red axis.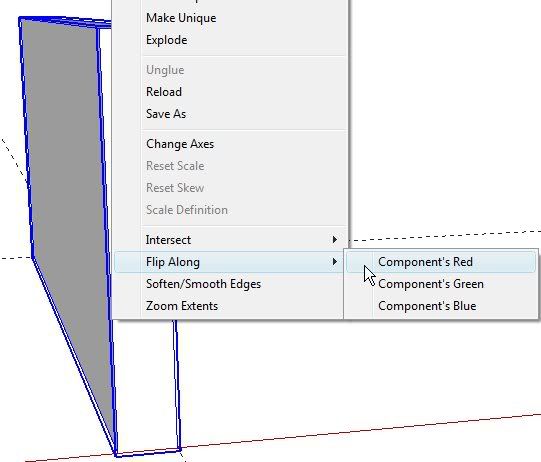 Flipping put the dado on the inside and the side on guide line.
I did the same technique from above to make my front/back.
You can see from the next shot that I have at least managed to make my box the finished size that I would like which is 10.25 deep x 13 7/8 wide x. 3.5 high.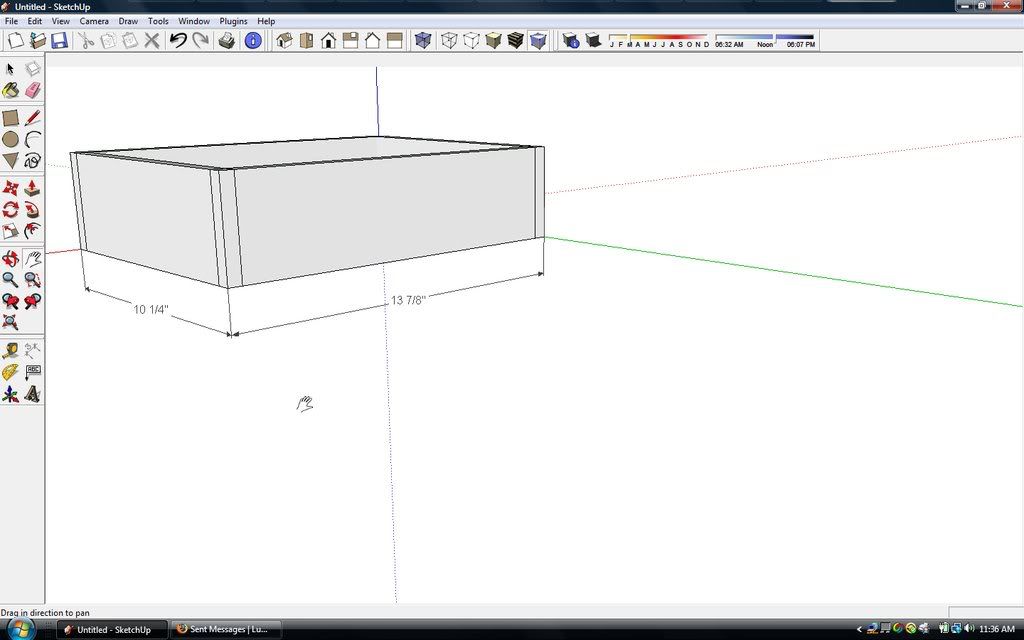 So there you have my latest "masterpiece." I'll work on the box joints tomorrow.
As always - all help appreciated. Hopefully, my plodding along is helping others-or at least giving some good chuckles (which is more than fine with me)!