Discussion Starter
·
#1
·
Sketchup plans
I really liked a garden bench posted by steveosshop and decided to design one myself so I didn't have to buy the plans:
So, after getting some rough dimensions from other benches and eyeballing his project I came-up with the following design: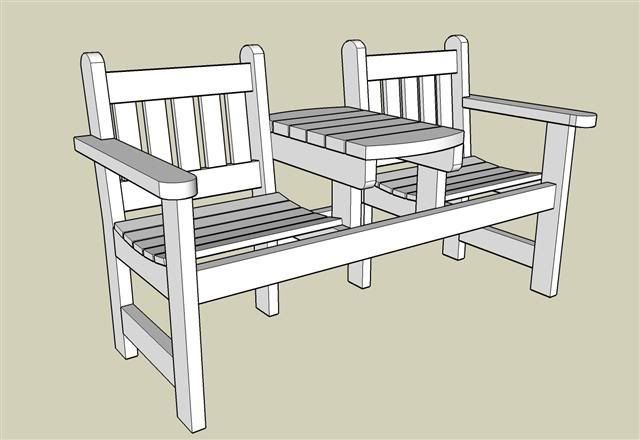 Much the same as the original, it's built with 2×4 and 2×8 lumber and 1×4 pine. Construction is butt joints and dowels, but you could make it mortise and tenon or screw and glue if you wanted.
I wasn't happy with what I felt was a lack of support across the middle of the bench, so I redesigned the back to incorporate a couple more legs for added support.
I then saved the file under another name and started exploding the parts to get some dimensions.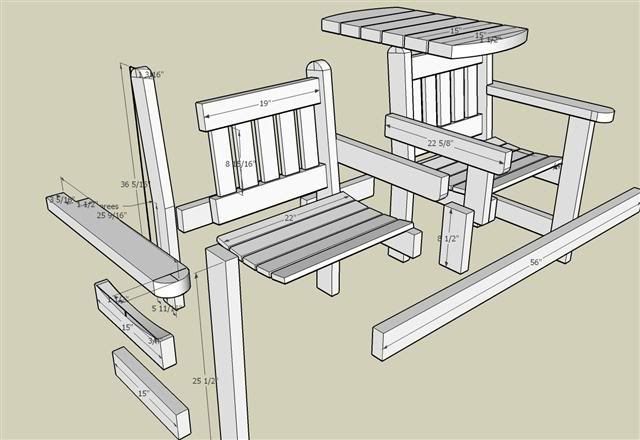 Most of the roundovers are 1 1/2" radius. The seat curve has a 3/4" radius and the rear or the seat slants at a 7 degree angle.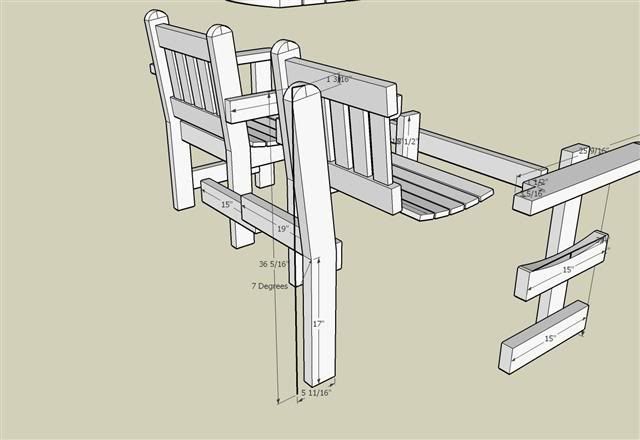 With the dimensions I created a material list and cutting diagram.
Wood needed is just 6 2×4x8's, 2 2×8x8's, and 2 1×6x8's. You could also just use 4 1×3x8's and not have to cut to width.
If you would like the Sketchup files and Excel material list you can get them here:
http://cid-258899c12334cc4d.skydrive.live.com/browse.aspx/Garden%20Bench?uc=4
I just finished a coffee table and am currently "forbidden" to start another project for a couple weeks at least. As such, I'm not sure when I'll get to start building this but hopefully soon. Thanks for looking!
Greg