Discussion Starter
·
#1
·
Garden Avenue boxes
Thirty years ago three of my work collegues and I rented a house in a place called Garden Avenue. To commemorate this I decided to make a limited edition box set, one for each of us.
The top design came first. I decided on a red, black and white design. The woods used were Padauk, Ebony and Sycamore (same family as Maple). First thing was to plane of the woods to the same thickness.
These were then cut into 6mm strips and arranged.
This arrangement was glued up into a block. The next step was to slice this block at 60°. I made up a jig with a slot cut partially through at 6mm in from the end
and started to cut the block up on the table saw, as shown. After six cuts I had five 60° cut slices and two end pieces.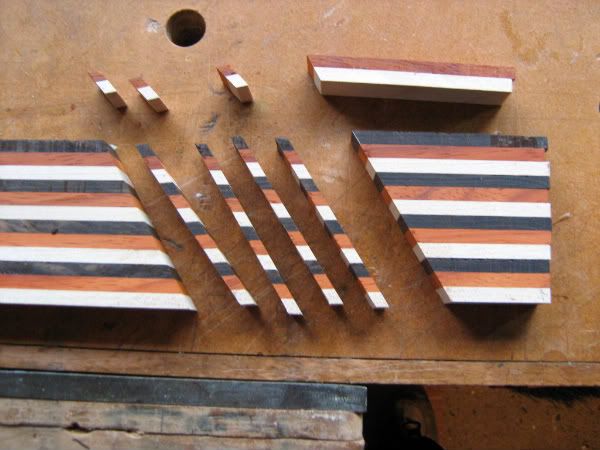 Four slices were kept intact and the other broken up to provide fill-in pieces for the pattern. The parts were re-arranged by sliding each successive part one whole place up from the previous one. The fill-in pieces were used to plug the gaps at the top/bottom of the pattern.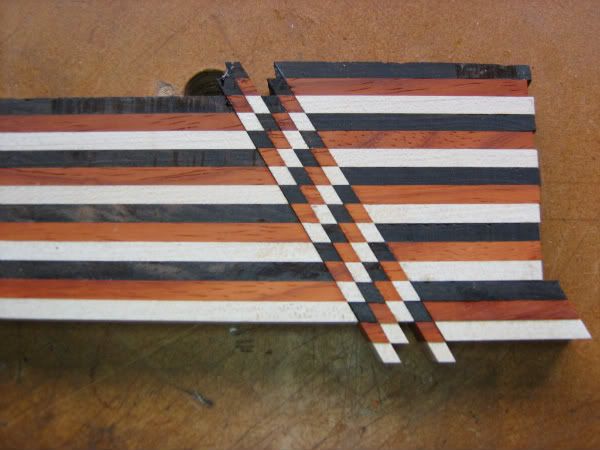 This little assembly was glued up into a new block and the surplus trimmed off.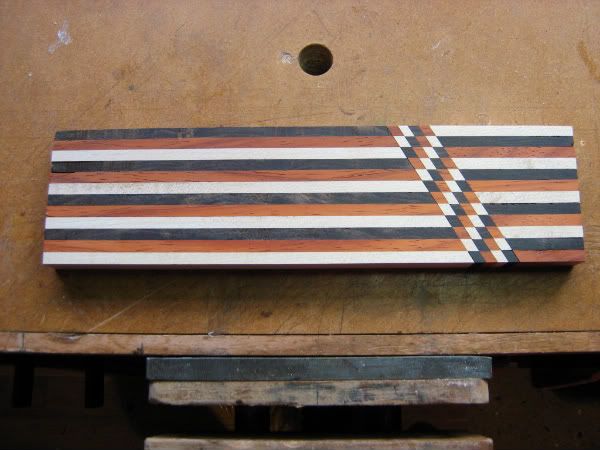 The new block was cut into four through the thickness, providing four identical patterns.
Thats the top pattern done. Further details of the rest of the project as I have time.